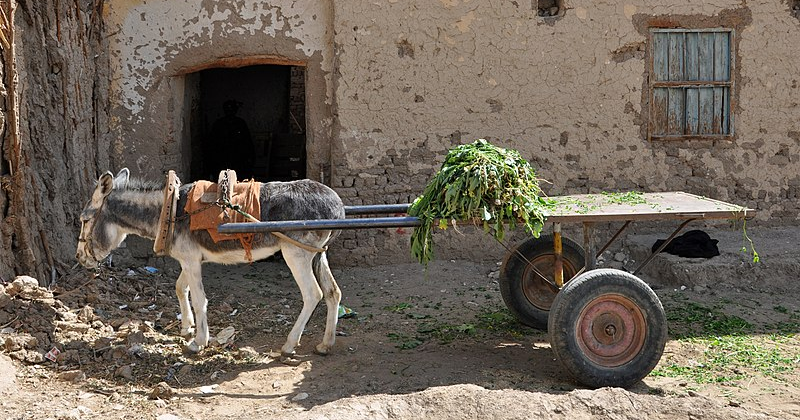 I've been reading Front Porch Republic (FPR) regularly for a while now, and yet I've never quite been able to put my finger on exactly what unites the unusual intellectual and conceptual community that has been built around this singular publication.
Of course, FPR folk have written much in answer to this question. But that doesn't stop me from asking it again anyways as I think about the great variety of thoughtful and interesting people who walk upon the FPR landscape. What unites us?
Is it a belief in localism (or distributism, or decentralization)?
Is in an interest in grounding oneself in physical, sensory realities (or in-person relationships, or in meaningful work)?
Is it knowledge of the classics combined with hunger for folk traditions?
Is it just the ability to quote Wendell Berry from memory?
(But what if you can't quote Berry on demand – does quoting Chesterton count?)
These are the sorts of questions that keep me up at night.
Fortunately, when I finally get home after the delayed flight that currently has me trapped at O'Hare airport, drafting this essay while picking at a pathetic dinner of overpriced (and, honestly, gross) faux-Chinese airport food, I am sure to get some decent sleep for once.
Because, friends, I have just come from this year's FPR conference, which was held couple of hours' drive away from here in an auditorium near the gleaming white capitol building in Madison, Wisconsin. And at the conference, which was focused on the question of how to remain truly human in a world ordered toward digital tyranny (and entitled "Living as Humans in a Machine Age"), I figured it out.
There is, after all, one major discernable theme that united the opening remarks of a majority of the speakers at this year's conference. But it seemingly had nothing to do with the technologies and tendencies that comprise the "Machine" that these speakers were also discussing. It was much more amusing than that.
It was that they all seem to share a love of publicly teasing each other, without prejudice and without any hint of mercy.
Now, I wondered at this at first. I understood, of course, that it likely meant that they really cherished each other; this sort of teasing is a clear sign of affection and belonging. But what I didn't understand is that the people who attend FPR conferences can tease and be teased publicly with no ill effects for one unusual reason in particular: because at this conference they can speak freely, and they aren't afraid of others speaking freely, either.
This finally hit me towards the end of the afternoon on Saturday, when one of the most-teased of the lot, the indominitable Bill Kauffman, came to the mic to give the last scheduled talk of the conference, entititled, "Off the Empire, On Wisconsin."
Kauffman placed both hands on the lectern, peered around with a smile, and then swiftly drew his metaphorical rapier and, like some sort of brazen Yankee Zorro, proceeded to skillfully and precisely slice out each delicate little part of the all-encompassing Machine, roast it 'til the juices flowed, toss it to the dogs, and then (figuratively) stride away whistling with one hand in his pocket and the other tossing a baseball in the air. For in an uproariously funny and acerbic display of wit, sarcasm, satire, and understanding, in twenty riveting minutes Kauffmann had managed to demonstrate to the assembly without a shadow of a doubt that while the Machine was definitely out to get us, something as human as one single pick-up sandlot baseball game could do more to heal humanity from its tech-inflicted wounds than a thousand self-congratulatory anti-tech Twitter threads or any other solution of that ilk.
At the end of a conference about facing the darkness, Kauffman's unsparing words, spoken with the relish of a man who feels free to call a spade a spade and shame the devil with laughter, left me not at all depressed, but encouraged and emboldened beyond measure.
For this is what the FPR conference was like. One by one, from Paul Kingsnorth's warm and perceptive introductory talk on Friday night through to Kauffman's Saturday evening coup de grâce, each of the talks, Q and A's, and casual break-time discussions addressed the unrelenting effort afoot in our society to turn humans into machines, to flatten out the uniqueness of unrepeatable, distinct human beings, to "hollow out the middle," as Cassandra Nelson said, and to rip from us our inheritance of "people, place, and prayer," as Kingsnorth's opening talk described. Yet intermixed with all of this was an authentic sense of fellowship, hope, and encouragement, and a hefty dose of humor and laughter. And the freedom with which all this was spoken and acted out – the forthright willingness to say what was on the mind and trust that others in attendance could bear this and might offer disagreement, but not reprisal – was the main attraction of the weekend for me. The teasing throughout wasn't just a matter of affection and belonging; it was an indication of freedom and individuality, as well.
As to the speakers's topics, the list was both impressive and broad. To begin with, in addition to the Friday talk, Paul Kingsnorth gave a tremendous Saturday keynote address on the question of who sits in the throne of a machine culture and whence, once a culture falls apart, the restoration may come (from those at the edges, "where the flowers grow"). Other topics addressed by the speakers included examinations of the role of imagination in interpreting and determining reality (Jason Peters and Current's Eric Miller), potential human responses to tech (Jeffrey Bilbro, Cassandra Nelson, and Tessa Carman), recreating culture through reenchantment (Adam Smith, Mark Mitchell, and John Murdock), and how to live outside of the Machine (Ashley Colby – who even showed us pictures of a donkey cart! — and Bill Kauffman). And although I can think of nothing as solemn and sobering as the digitally-induced darkness that was the subject of these talks, the conference was overwhelmingly one of emboldened optimism and the delighted interaction of spirits and minds. If things are really so bad in our world today, what a gift it was this weekend to find that there are in fact so many and such different unmachined minds still at work and at play around here, standing ready to bind together as they each do their own little part in rehumanizing society.
As Kingsnorth said in his keynote address on Saturday afternoon, "a change in the cycle can only come in a time of darkness," and a time when we are deliberately handing over our own humanity and that of our children in exchange for convenience and a perceived (but false) relief from suffering, as several speakers noted, is certainly one of darkness. But that game has been played before, over and over and over again, ever since Adam's fall.
And so we also already know how to win it. The only remedy for the darkness of distraction and despair is, of course, the light. It is uproarious laughter, shared repasts, and honest conversations; it is digging one's mind into good books and one's hands into one's own little patch of dirt. It is keeping on having and rearing children, singing songs, offering prayers, and going to a neighbor's baby's Baptism and witnessing the absolute shattering of evil by one simple little profession of Light.
Late in the evening on Saturday night, after all the talks were over and the rest of the attendees had returned to the conference hotel – where, incidentally, a giant badger statue by the main door led to no small number of Wind in the Willows-related jokes – a small group of us closed down the pub to which most of the attendees had adjourned after the day's work. There were six of us left there, seated together at one table, including:
one pen-wielding homeschooling-mother-slash-professor (yours truly)
two Catholic editors of deeply thoughtful journals (Hearth & Field and Touchstone)
one Presbyterian research chemist, who was married to
one popular Substack author, together enjoying a conference date night
one interesting and interested eighth-grader playing hooky from her Chesterton academy classes to attend the FPR talks
and suppose we count, for good measure, as a seventh, one perceptive British Baptist who had just shaken the six holdouts' hands goodnight.
The spirit of freedom and kinship evident among such a motley crew is exemplary of what came out of this weekend. It is in the meeting of such minds and hearts in conversation and fellowship – at Front Porch Republic, at Current, at homeschool co-ops and Chesterton academies and rural post offices and Kauffman's sandlot and anywhere that we can find the courage to turn away from our smartphones and talk to strangers – that can, we hope, begin the regeneration of culture that will someday sustain us after the fall of this age of the Machine.
So let's keep it up: the writing freely, and the speaking freely, and the joining freely in fellowship. Let's take the teasing with good grace and remember that it is the affectionate evidence of both freedom and belonging – of having a people, a place, and hopefully also a prayer.
Such a remarkably human undertaking certainly must be one of the very best ways to remain real persons in spite of the lure of the Machine.