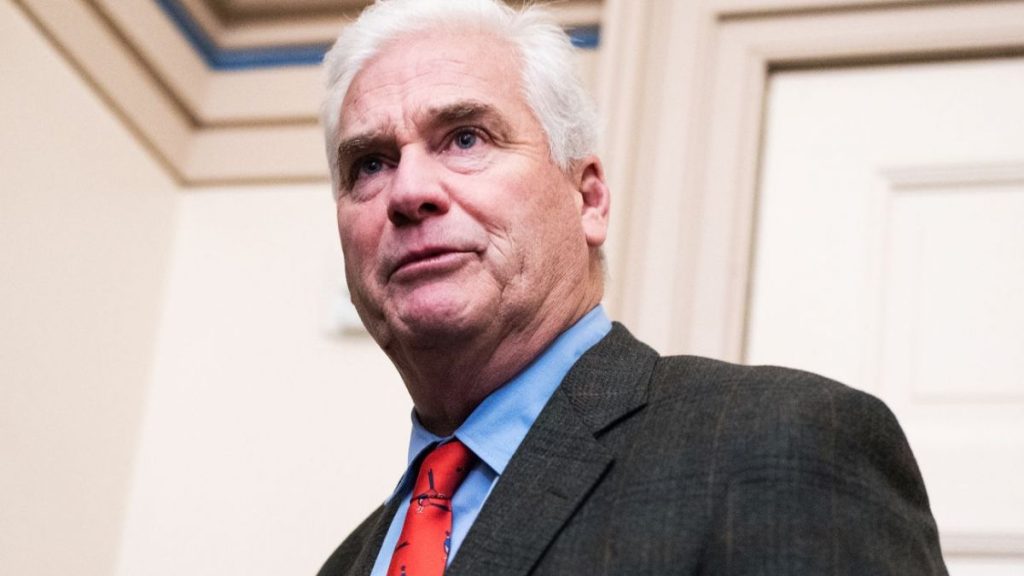 Earlier today, the GOP caucus chose Minnesota Rep. Tom Emmer as its candidate for Speaker of the House.
Hours later Emmer dropped out of the running.
This leaves five candidates:
Reps. Byron Donalds of Florida
Chuck Fleischmann of Tennessee
Mark Green of Tennessee
Mike Johnson of Louisiana
Roger Williams of Texas
(Kevin Hern of Oklahoma just dropped out and endorsed Mike Johnson)
Here is CNN:
After winning the party nomination in a secret ballot election on Tuesday, Emmer faced swift opposition from the right flank of his conference as well as a significant rebuke from former President Donald Trump. In a post on Truth Social, Trump called Emmer a "Globalist RINO," and said that voting for him "would be a tragic mistake." Trump later said he had a "big impact" after Emmer dropped out.
Emmer voted to certify the 2020 election, voted to keep the government open for 47 days, voted for the bipartisan law to avoid a debt default and voted to codify same-sex marriage – all issues that members of the hard-right had cited as issues for his candidacy.
Members of Trump's team also called GOP members and urged them to oppose Emmer for speaker, two sources told CNN.
Despite a cordial phone call with the former president over the weekend, Trump reposted attacks against the House GOP whip on Truth Social Monday night and then followed up with his own attack after Emmer was nominated.
Leaving a GOP conference meeting Monday night, Emmer told CNN, "We have a good relationship," when asked about Trump.
Following Emmer's withdrawal from the race, Republican Rep. Steve Womack of Arkansas warned that the GOP is at an "impasse" and said he doesn't know if they'll be able to resolve their internal differences and find a speaker.
"Right now, I think it is apparent to the American people that the GOP conference is hopelessly divided. Can it be overcome? Never say never," he said. "But the signs are right now that this conference is at some kind of an impasse."
Read the entire piece here.
Emmer was the only candidate running today who certified the 2020 election. He won a majority of GOP votes in caucus, but he quickly saw the handwriting on the wall. The MAGA wing of the GOP made it clear that they would not support Emmer in a floor vote. He needs 217 votes on the House floor to win the speakership. CNN is reporting that the opposition to Emmer's candidacy was based partially on the fact that he did not certify the 2020 election. For example, Georgia congresswoman Marjorie Taylor Greene said that she would never vote for Emmer: "I couldn't support a speaker of the House that didn't object."
The GOP remains in disarray. Tonight they meet to pick another candidate from the five names listed above.