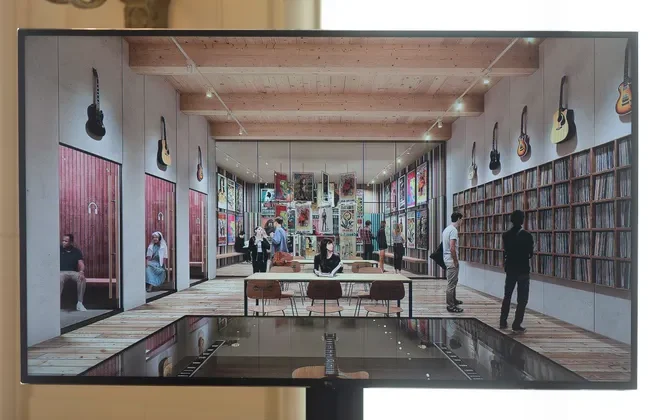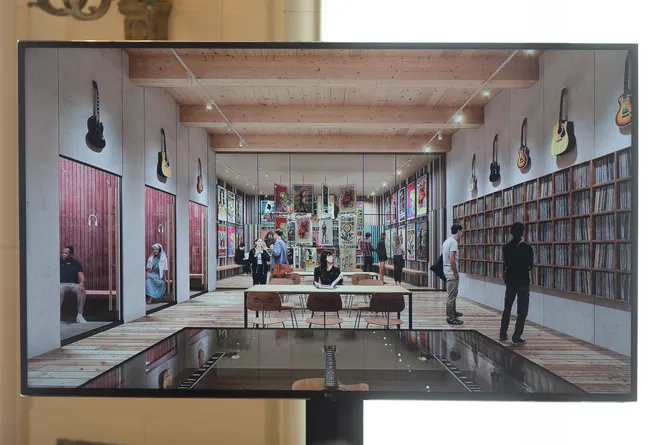 Here is Chris Jordan at The Asbury Park Press:
This building is born to educate.
The Bruce Springsteen Archives and Center for American Music announced on Wednesday, Oct. 18, that a new center on the campus of Monmouth University will house the archives and include exhibition galleries and a 230-seat theater.
The announcement brought politicians, celebs and Springsteen himself to the Great Hall on the university's West Long Branch campus.
Read the rest here. Or watch Bruce's short speech:
You can also check out presidential historian Douglas Brinkley trying to schmooze with Bruce. Is he trying to secure an interview for a forthcoming book on Springsteen? Credit goes to Doug Hood of the Asbury Park Press for these photos: