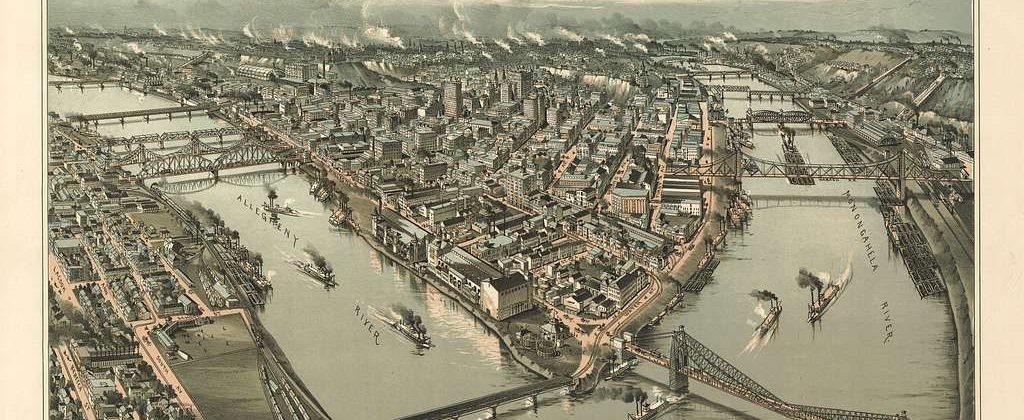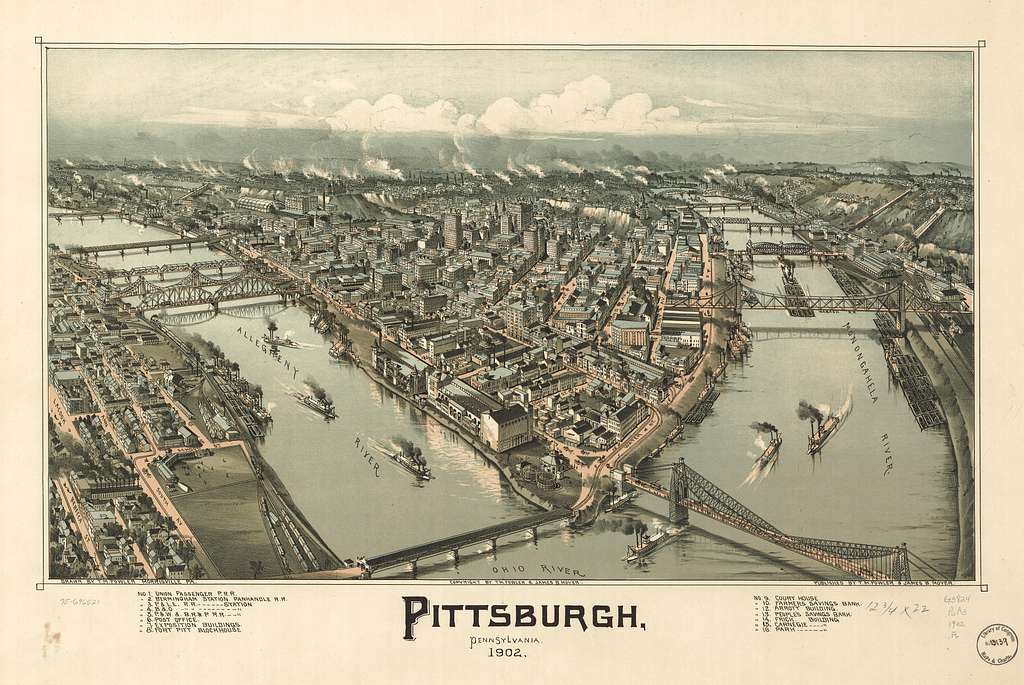 When he was an editor at Touchstone Magazine, David Mills published a longform piece I wrote on the perils of providential history. He is now the associate editorial page editor for the Pittsburgh Post-Gazette. And he loves his adopted hometown. Here is a taste of his column: "Why I became an evangelist for Pittsburgh":
My wife and I moved here 35 years ago some day this month and have lived here ever since, and in the same house (very Pittsburgh). We moved for a job, but over the years, I found myself becoming an evangelist for the city and the whole area.
I didn't expect to like the place so much. I had thought of Pittsburgh as like Cleveland, only mythical. Cleveland was a grungy, dull Midwestern city whose river caught fire. It was a place you joked about and never wanted to visit. Pittsburgh was also a polluted Midwestern city you weren't going to visit, but it was also a city with character, with a history, with a Story.
In fact, it was an all-American Story, particularly of immigrant courage and sacrifice and of worker solidarity and resistance. In history class, we learned: Homestead strikers good, Henry Clay Frick boo-hiss bad.
One might argue with that (I don't), but in any case, nineteenth and early-20th century Pittsburgh workers helped change America for the better. With their peers in many other cities, they helped push the nation to a better understanding of the economy and of the people who made up that economy: that they are not widgets to be disposed of as the company thinks best. The rest of us owe them.
And this:
But the aspects of life here that really made me an evangelist have to do with Pittsburgh's sense of place, of its history, of its peoples, of being Pittsburgh and no other place — its sense of identity and community stretching back in time as well as forward. That's rarer than people may realize.
It comes out in all sorts of ways: the way people want to tell you all about Pittsburgh, the way Pittsburghers go away and return, the way people keep up old relations even with people they don't like, the love for their particular places.
Read the entire piece here.