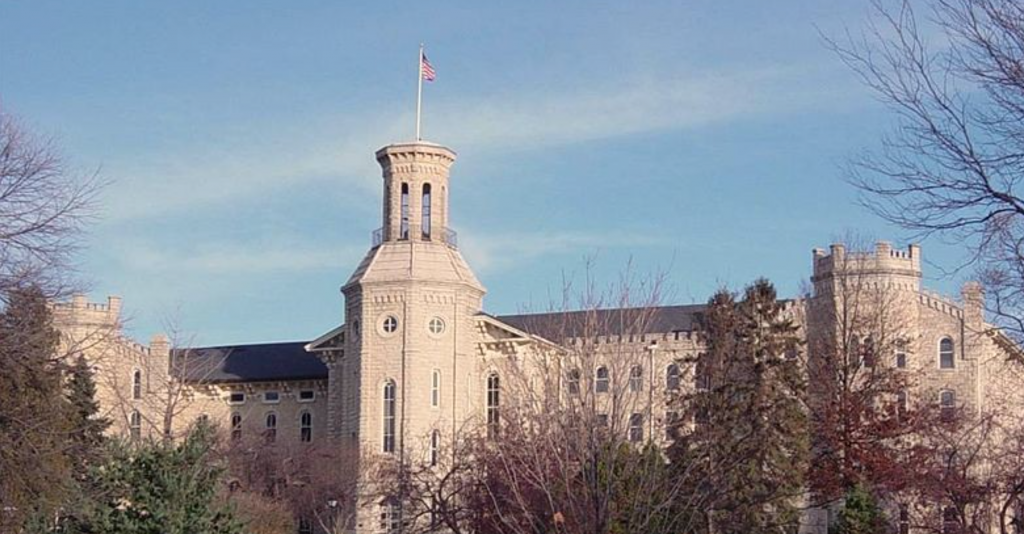 McDermott's misrepresentations and evangelicals' missed opportunities lead to lament
This piece by Vincent Bacote was originally published on October 28, 2021.
I experienced a range of emotions—including exasperation and anger—upon reading Gerald McDermott's "Woke Theory at Evangelical Colleges" in First Things last week, an article written as an exposé of what is happening at my own institution, Wheaton College, and elsewhere. McDermott charges Wheaton, Baylor, and Samford, among others, with a compromising submission to standards and practices identified with the broader social justice movement in American higher education at large.
The use of minimal evidence, anonymous voices, and suggestions of infidelity to the faith presented a genuine temptation to respond in anger and take the road of holy rage in reply to an ephemeral and thin article—ephemeral, because of the ongoing avalanche of media content; thin, because the article seems not to be the result of an effort to know what is really happening at institutions like my own and others. One wonders whether McDermott thought to go to the sources of purported wokeness at Wheaton, Baylor, and Samford, instead of merely to the voices of concern or worry.
But rather than anger, I write from a place of lament. First, I lament that articles like this continue to be written. While they are presented as helpful information, they instead feed fires of suspicion and division. We have a steady stream of pieces that give confirmation bias to those afraid that sinister efforts are afoot that will erode foundations of Christian belief at institutions like mine. To be more specific, the idea that there is a set of beliefs espoused by our Office of Multicultural Development that reflects some vague conception of wokeness makes me very sad. What exactly are these beliefs? Where are they recorded? Who are the catechists? Moreover, to take, as McDermott does, a couple of sentences from Dr. Sheila Caldwell's address at an event for minority students (one initiated by our Student Government) and suggest that it is an expression of wokeness in action is saddening because it does not provide any context for her address, nor does it inquire about the concerns that led to her remarks. I could easily bear false witness against McDermott if I searched for some of his public comments and then used them to make a point that would be an unfair representation of his thinking. It is sad when we fail to give others the courtesy we desire for ourselves.
I am saddened that in his representation of the purported wokeness at Wheaton McDermott subtly suggests that some members of the administration and staff operate as the woke police. While there are different views here about the content and pace of our movement forward, Wheaton has a Christ-centered diversity commitment as part of its institutional priorities, and I have heard little if any "wokeness" concerns from the faculty, staff, and administration. While such institutional commitments are rarely if ever met with universal affirmation anywhere (are we doing too much or too little?), the important point is that, however imperfectly, we are making good faith efforts to attend to questions of diversity in a matter that increasingly reflects our "For Christ and His Kingdom" motto.
My biggest lament, however, is that McDermott unwittingly displays part of the reason evangelical institutions remain places in which we have not led the way on questions of race and justice. In the Baylor section of the article, McDermott writes of a professor who is "'infuriated' that the university has not used this country's race debate to show how Christian faith can transform the conversation." He then notes this professor's view that "[Baylor ought to be showing] the church and the world what it means to say that all human beings are made in the image of God and have intrinsic dignity, and that race or national origin should have no bearing on these truths. Yet [Baylor] mimics the secular world, albeit with a light touch of Bible verses and fewer harangues about privilege and 'whiteness.'"
And at the article's close McDermott writes: "Why are evangelical universities adopting secular strategies to address a spiritual problem? As one professor put it, administrators are 'risk-averse' and hope this will save them from being called racists. But what if their anti-racist solution to racism is itself racist? And what if, in their attempts to avoid criticism, evangelical colleges embrace a secular gospel that has nothing to do with true kingdom diversity?"
These quotes prompt me to ask, Why indeed?
The answer, sadly, is that evangelical institutions have had decades to become places founded on the biblical truth of a God who wants His people to be agents of justice—places that are part of a kingdom whose citizens pursue a primary fidelity to God alone (and thus oppose idolatries of race and culture); places filled with kingdom citizens who love their neighbors as themselves (including taking seriously and acting upon the questions and concerns minority members of these communities have raised for decades); places that lead the way in showing how people across races and cultures can live well together; places whose members seek a sanctified life expressed by forms of public engagement that help our country become a place of flourishing for all citizens.
But we are still waiting. When this professor and McDermott ask "Why?" I ask: What hasn't happened with the lived ethical expression of evangelical faith that people had to turn to secular theories to help them describe how humans can create systems of injustice on the basis of race?
This, for me—a theologian and ethicist at an evangelical institution—is the biggest lament of all. We have the theological potential to lead the way. But the story thus far has been more a sad tale of resistance, in which we label those in search of justice with tags like social gospel, cultural Marxist, woke, and whatever comes next.
And thus, I lament.
Vincent Bacote is Professor of Theology and Director of the Center for Applied Christian Ethics at Wheaton College (IL). His most recent book is Reckoning with Race and Performing the Good News: In Search of a Better Evangelical Theology.