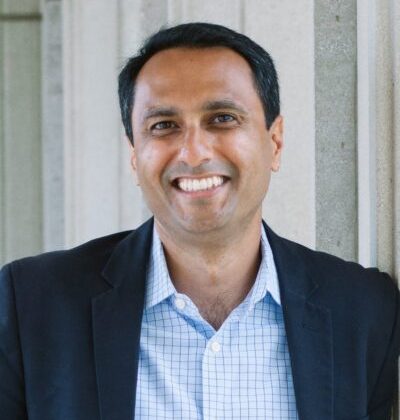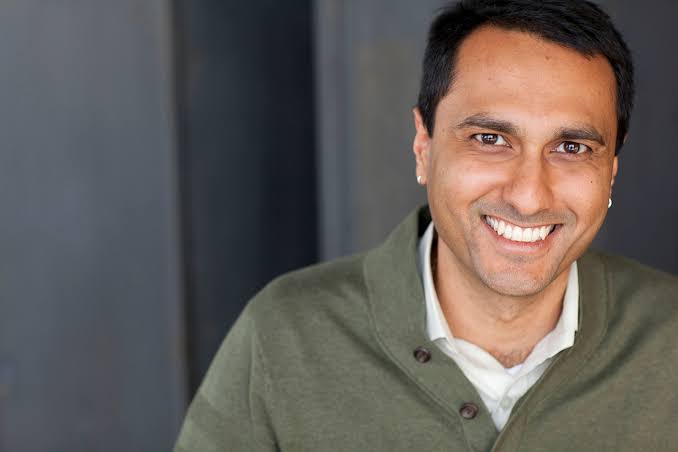 Eboo Patel is the founder and presdient of Interfaith America and the author of We Need to Build: Field Notes for a Diverse Democracy. Earlier this year we called your attention to his piece at The Chronicle of Education: "Today's DEI is Obsessed With Power and Privilege."
Today we offer a taste of his piece at Deseret Magazine: "The Paradox of Privilege":
Last fall, I was the facilitator of a Zoom-based diversity workshop at a liberal arts college. It opened in a familiar way. A student started by stating her gender pronouns and went on to describe herself as straight, white, middle class, Christian, American and of European heritage. She explained how each one of her identities gave her privilege and power, and how she'd known mostly people like herself growing up. In college, she hoped to be an ally to people who came from different identities and had different experiences.
Most of the other students on the Zoom screen (also white, American, Christian and mostly middle class) nodded gravely. They had detected the confessional tone in the speaker's voice. Everyone knew what was meant to come next.
Everyone, apparently, except for the student who unmuted herself and spoke. She wore a hijab, had a foreign accent and an enthusiasm that burst off the screen. 
She, too, began by naming her identities: Muslim, an international student from Egypt and from a family that values education. And then she said that each one of those identities are privileges. But she didn't seem embarrassed about it. She seemed proud. 
She continued. 
Being Muslim, she had the Quran and the sayings of the Prophet Muhammad to guide her life and to give her strength. 
Being Egyptian meant being part of an ancient and glorious civilization. 
Being from a family that valued education gave her an opportunity to study in the United States.   
And all of us, she concluded, because we are getting such a good education, will become powerful enough to achieve our dreams. 
"Masha'Allah (thanks be to God)," she said, "for these privileges and opportunities." 
Near total bewilderment crossed the faces of the other students in the diversity workshop. They just didn't know what to do with this. The silence lasted so long, and was so uncomfortable, I unmuted myself to say something, and then quickly muted myself again. 
Because you know what was about to come out of my mouth? I was about to say to the Egyptian Muslim international student: 
"You're doing this diversity workshop wrong. When a middle-class white American Christian says that her identities are all associated with privilege, in that particular confessional tone, during a diversity workshop … that's a cue for someone of your particular constellation of identities. And your lines go something like this:  
"Being Muslim means being oppressed by Christians; being Egyptian means being oppressed by Western civilization; being brown means being constantly subject to white supremacy. 
"And then you're supposed to say that it's good that there's a group of white American Christians willing to do the work of reckoning with their own power and privilege, but if they truly wanted to 'see' you they still had a long way to go." 
So now you know why I muted myself. Because when you make the invisible script of diversity work explicit you kind of realize how ridiculous it sounds. 
Think about the stock characters the script requires us to play. Straight white Christian men are assigned the part of "the guilty." Racial and religious minorities, and gay people and women, are relegated to the role of  "the fragile." To feel less guilty, the "dominant group" has to aid the minority group in feeling more frail. Then this strange alchemy takes place and white Christians are magically no longer the oppressors, they now get to call themselves allies. Meanwhile, the minorities, we've only increased in our frailty — we are so fragile, we can't even help ourselves. 
Why are we doing this? I mean, what purpose does it serve? 
And this:
I think the way that Egyptian Muslim international student flipped the script of DEI work is worth reflecting on. She heard the word "privilege" associated with being American, Christian and of European heritage, and she assumed that the speaker was making a positive comment. After all, why wouldn't you be proud of what you believe and where you're from? So she responded in kind, speaking with pride from the content of her tradition rather than somebody else's social construction of her identity. 
After the momentary confusion passed, something remarkable happened. The other students started following the script offered by their classmate. People spoke about trips to their ancestral villages in countries like Italy and Croatia, and learning the stories of what their great-great-grandparents built and why their great-grandparents emigrated. One said that she had started attending Bible study at the Lutheran church her grandfather had built and was feeling a deeper connection to her faith. 
And that, I think, is what DEI work ought to look like. 
And this:
Diversity work in our institutions could look like this: Rather than people feeling the need to present their wounds, they are invited to make their contribution. Rather than forcing people to read from the invisible script where some are guilty and the others are fragile, we think of the creative combinations and enriching conversations that take place when a genuine diversity of dishes and identities are in the right space together. 
Respect. Relate. Cooperate. What if this is how we thought about diversity work in the United States? 
And this:
The dominant metaphor of diversity work right now is a battlefield. We are meant to tend to the wounded and be angry at the aggressors. But people are aggressors based on their actions, not their identities. And if you only focus on your wounds, you forget that you have muscles, a spine, a brain. As my friend Trabian Shorters likes to say, a whole constellation of assets and aspirations is really the core of who people are. Why would we encourage people to only tell the story of their hurt and pain? That is inviting them to be in a conspiracy against their own agency.
And if you only focus on your wounds, your natural inclination is to wound others. You follow the old line from Ani DiFranco, "Every tool is a weapon if you hold it right." But what's the wisdom in that? Tools build things, weapons hurt people. Why would you want to spend your time hurting people rather than building things? 
Read the entire piece here.