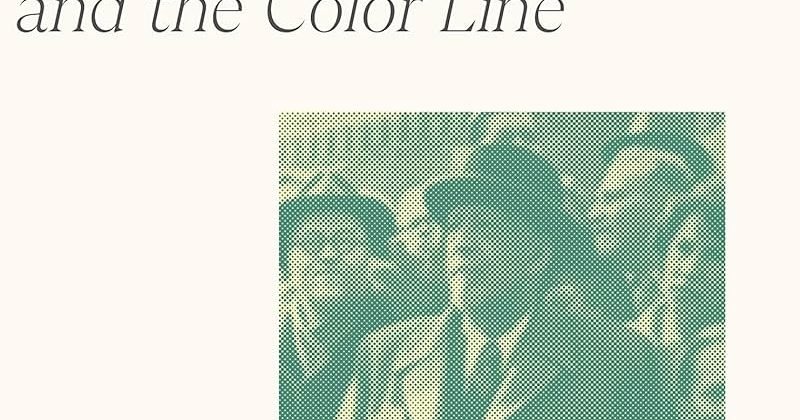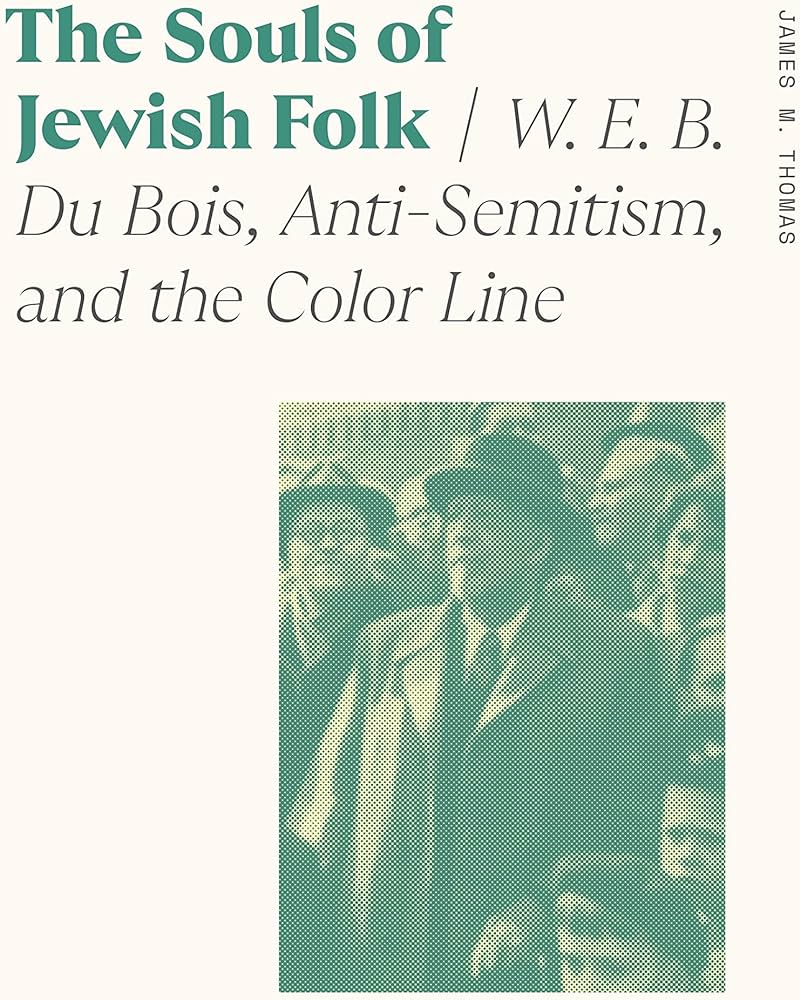 James M. Thomas is Associate Professor of Sociology and Anthropology at the University of Mississippi. This interview is based on his new book, The Souls of Jewish Folk: W. E. B. Du Bois, Anti-Semitism, and the Color Line (University of Georgia Press, 2023).
JF: What led you to write The Souls of Jewish Folk?
JT: This is a bit of a long story, so bear with me. My motivation for this book actually grew from a previous book I co-wrote with the historian Sander Gilman, entitled Are Racists Crazy? (NYU Press, 2016). In that book, we were broadly focused on describing the shift within Western academic and policy circles from viewing race itself as a precursor for mental and physical ills, to viewing extreme forms of racism and antisemitism as expressions of insanity. And in one chapter in particular, we focused on W.E.B. Du Bois, and how he really stood out and apart from his early twentieth century White peers. Many of them were deeply committed to not only the idea that race was a biological phenomenon, but also to the idea that as a biological phenomenon, race was a causal factor for certain social problems and conditions. Well, Du Bois was committed to revealing that idea's fiction.
So in this chapter, Sander and I looked at the opening essay of The Souls of Black Folks where Du Bois writes so eloquently about Black double consciousness. And we examined how Du Bois drew upon the experiences of Jews in Western Europe as a template for understanding Black Americans' relationship to the project of national identity in the United States. Now, Sander had this line in one of our chapter drafts that just really struck me when I first read it – "The Souls of Black Folk was also The Souls of Jews." Now I firmly believe that good writers aim to provoke, and that was a provocative line! So I made a mental note to tuck that away, and return to it for further examination later. Then, in 2017 I got my chance through a fellowship with the W.E.B. Du Bois Center at the University of Massachusetts at Amherst. UMASS's library and the Du Bois Center there are the holders of Du Bois's entire collection of papers. This fellowship allowed for me to take a deep dive into Du Bos's writings and, building from some of Paul Gilroy's scholarship, trace what in The Souls of Jewish Folk I describe as the roots and routes of Du Bois's thinking.
JF: In 2 sentences, what is the argument of The Souls of Jewish Folk?
JT: The Souls of Jewish Folk argues that late nineteenth century Germany's struggle over its Jewish question—what to do with Germany's Jews—served as an important influence on Du Bois's subsequent considerations of Black people's social position within the United States at the turn of the twentieth century. By centering the social and political events of Du Bois's early life – including his time spent living and learning in a late nineteenth century Germany defined in no small part by its violent antisemitism – my book shows how Du Bois's ideas about racism and global color line were shaped by and embedded within the networks of people, places, and prevailing contexts of his time.
JF: Why do we need to read The Souls of Jewish Folk?
JT: There are at least two reasons, I think. First, there is the intellectual matter. Many of us in the humanities and social sciences today are wrestling with our canons and the dominant figures of our disciplines. There remains an urgent need to not only place into proper context the ideas of those who have long held dominant status within our fields of study, but also the ideas of those who – because they were not White men – were marginalized by our disciplines.
Second, however, there is the matter of our present moment. Both the European continent and the United States in this new century are, much like the last, marked by significant political unrest, social anxieties, and economic uncertainties. Political turmoil and civil war have forced millions of asylum seekers from war zones in Iraq, Somalia, Syria, and elsewhere into European nations. The global War on Terror continues to fuel a Western existential crisis over what to do with the world's Muslims, Africans, and Arabs. This existential crisis mirrors similar concerns from the previous century over what to do with the world's Jews, and what consequences these groups will have for national culture. All of this stokes pessimism toward multiculturalism, and primes emergent White nationalist movements in both Europe and the United States.
This new century, then, like the previous one, is increasingly defined through European and American concerns over national identity, an identity that remains deeply sutured to ideas about both whiteness and Christianity. W.E.B. Du Bois's concept of double consciousness – having to see yourself through your own eyes, as well as those of the dominant group – remains among the most important and consequential insights of the past century. It allows us to better understand the duality, conflict, and contingency that accompanies being a minority group in our society. And, it allows for us to think comparatively, and broadly, about the experiences of the many groups who find themselves on the wrong side of the global color line today. Both antisemitism and anti-Black racism have historically been treated as separate phenomena, yet they share a common genealogy. What my book asks readers to consider are the convergences between these two racial projects, and the shared circumstances of Black, Jewish, and other diasporas today. My hope, even if it is a naïve one, is this might allow us to shift the tides of both anti-Black racism and antisemitism in the US and abroad.
JF: Why and when did you become an Am​erican historian?
JT: Well, truth be told I'm not a historian. I'm trained as a sociologist – an ethnographer, to be precise. But good sociology requires historical context. I learned historical methods in graduate school, and have been fortunate enough to work with historians on some really important projects, like the book with Sander Gilman I mentioned earlier. This has given me such a deep appreciation for history as method, and its continued significance for developing a healthy American civic life.
JF: What is your next project?
JT: My current project, Whiteness in Crisis, draws upon over 100 in-depth interviews with White southerners to understand how they think about what it means to be White, today. Whiteness in Crisis takes seriously historian Nell Painter's observation from The History of White People that "Being White these days is not what it used to be." The social, economic, and political shocks of this new century have both solidified White people's material advantages, and yet also called into question the ideology underlying their dominant group status. Whiteness in Crisis aims to reveal how, in an era where whites' dominant group status is increasingly both more durable and more intelligible, White southerners are making sense of their place within the American racial hierarchy today.
JF: Thanks, James!