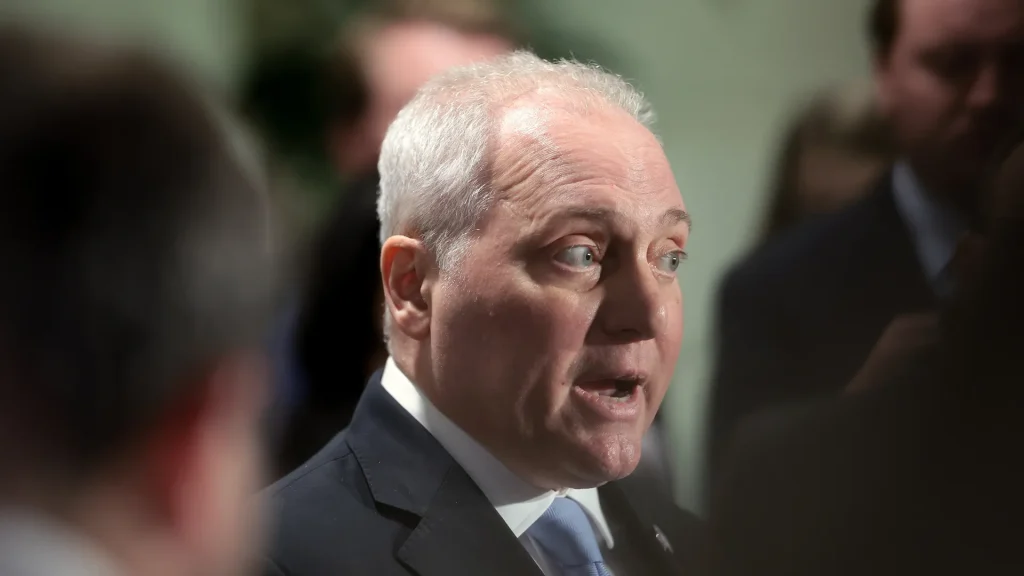 Yesterday the Republican Party nominated Lousiana's Steve Scalise as their choice to replace Kevin McCarthy as Speaker of the House. Today Scalise withdrew his name from consideration.
Here is CNN:
Rep. Steve Scalise announced he was dropping out of the speaker's race Thursday after House Republicans failed to coalesce behind him in the aftermath of Kevin McCarthy's historic ouster.
"I just shared with my colleagues that I'm withdrawing my name as a candidate for the speaker designee," the Louisiana Republican told reporters.
"If you look at where our conference is there's still work to be done. Our conference still has to come together and is not there," he said. "There are still some people that have their own agendas and I was very clear we have to have everybody put their agendas on the side and focus on what this country needs. This country is counting on us to come back together. This House of Representatives needs a speaker and we need to open up the House again, but clearly not everybody is there and there's still schisms that have to get resolved."
The move deepens the House GOP leadership crisis and it is not clear whether there is any viable candidate who could win the 217 votes needed to win the gavel. Republicans will now have to scramble to find a path forward.
House Republicans met behind closed-doors for more than two hours earlier in the afternoon, where the Majority leader urged his detractors to explain their opposition to him in front of the conference. After the meeting ended, Scalise huddled with those opposed to him in his office. And Republicans scheduled a second members-only conference meeting for Thursday evening.
But the opposition to Scalise as the next speaker only grew Thursday, with roughly 20 Republicans publicly opposing him. Scalise needs a majority of the House to be elected speaker, meaning he can only afford to lose four votes.
The deadlock is leading to intensifying frustration as the House GOP looks no closer to coalescing around a speaker candidate. Several Republicans described Thursday's meeting as a venting session that wasn't terribly productive. Many said it didn't feel like anyone could actually get to the 217 votes needed.
Read the rest here. The House GOP chaos continues.