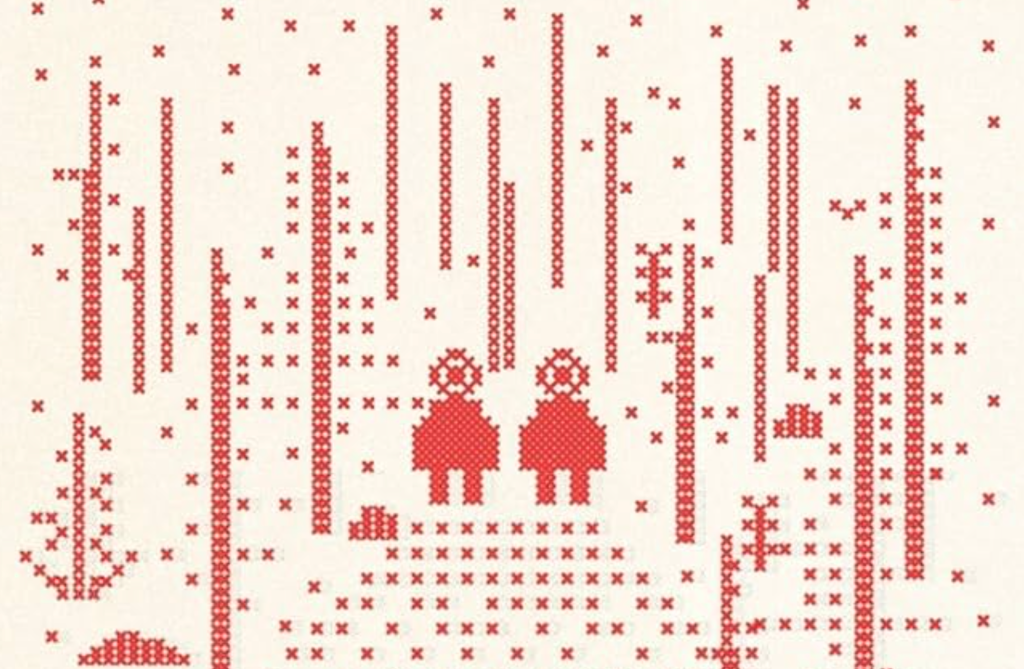 In this story, the Russification of eastern Europe never looked worse
Alindarka's Children: Things Will Be Bad by Alhierd Bacharevič. Translated by Jim Dingley and Petra Reid. New Directions Books, 2022. 352 pp., $19.95
As a historian and professor, words are my lifeblood. As a scholar of Russian history, the Russian language is my most vital tool. Although I am not at all a "natural" or gifted linguist, languages fascinate me. Alindarka's Children: Things Will Be Bad is a newly translated novel out of Eastern Europe. It offers a captivating literary exploration of the meaning and power of language—how it defines us, how it connects us, and how it can drive us apart.
Alindarka's Children is the first work of the well-known Belarussian journalist, poet, and writer Alhierd Bacharevič to be translated into English. Although its themes are universal, the novel is grounded in the geopolitical landscape of post-Soviet Belarus. The plot offers an allegorical portrait of the re-imposition there of Russian cultural and language dominance.
Through the Russian tsarist and Soviet periods, Belarus was subjected to harsh Russification policies that mandated Russian language and culture. Despite a revival of Belarussian language after the collapse of the USSR, authoritarian "president for life" Alexander Lukashenko has again accepted Russian cultural and political domination in return for economic and military support.
UNESCO has consequently classified Belarussian as an endangered language, and in Alindarka's Children, Bacharevič portrays Russification as a form of colonialism that has marginalized Belarussian identity similarly to the even more tragic dimensions of the war on Ukraine, driven by Russian claims that Ukraine is not a distinct culture or nation. Bacharevič's own experiences inform the story and make it a very personal one: He was a student and teacher of the Belarussian language before turning to a writing career. He has also clashed with the Lukashenko regime, forcing him into exile in Austria.
Readers may find reading this translation of Alindarka's Children a formidable challenge. The original text is written both in Belarussian and Russian and includes literary and colloquial forms of each, as well as transianka, a hybrid of both. To capture the central tension in the story between the imperial Russian and the marginalized Belarussian languages, the two translators, Jim Dingley and Petra Reid, render the text into English and Scots, the latter language also classified as endangered.
In the original, the two competing languages are referred to as the Mova (Belarussian for language) and Iazyk (Russian for language) while in the English text, the terms are Leid (Scots for language) and Lingo (referring to the English language). Like Gaelic, Scots has suffered from the cultural and political dominance of English. Linguistically, it bears some similarity to English, but nonetheless is different enough to convey vividly to Western readers how it is that Belarussian and Russian can be related Slavic languages but differ greatly. However, readers unfamiliar with Scots will find it difficult to understand portions of the book because a full glossary for the Scots words is not provided. References to Scottish geography and the Scots poetry throughout the book are equally confusing and do not, in my reading, add to the story.
The novel's complex narrative unfolds in a non-linear fashion and interweaves realism, satire, mysticism and fantasy, drawing from Belarussian and Jewish folklore as well as classic European fairytales. As a historian, however, I will focus here on what I consider the thematic heart of Alindarka's Children: language politics, and the dystopic parable the novel presents of Belarus's subordination to Russian hegemony.
The plot revolves around the struggle of a father (Feither in the Scots) to protect his daughter Sia (also referred to throughout the book as Alicia) from having to speak the mandated Russian language (the Lingo). He takes this step after Sia's mother, a singer who insisted on performing in Belarussian, is targeted by the state for defying cultural mandates. After she attempted suicide, the state forced her into psychiatric care and then exile. The father requires Sia to speak and respond only to Belarussian (the Leid) whether at home or school, in order to make her a pristine vessel for the Leid. This brings him into conflict with school and state authorities, who eventually take the girl away from him and place her and her brother Avi into a "Camp" for those deficient in the Lingo.
This camp appears to be a darker version of the Pioneer camps from the Soviet era, which offered children recreation along with a dose of political indoctrination. The "Camp" of this story is more akin to a "reeducation" facility straight out of the Soviet Gulag, with a doctor who compels children to speak the Lingo through a combination of pseudo-scientific diagnoses, forced gags and sweet tasting "vitamin" pills. The father tries to rescue the two children from the Camp but loses them in the forest when his car breaks down. So they begin an epic journey, trying to make it on their own to Bremen, Germany before the authorities catch up with them.
The book challenges the reader as it shifts from time and place, moving from realistic settings and characters to ones conjured out of the mists of legend and folklore. Jewish myths in particular figure prominently, revealing close interconnections between Jewish and Belarussian culture despite the anti-Semitism running throughout the region's history. For example, it turns out that Sia's brother Avi (short for Aviator) is not a real boy but rather a Golem, created from a packet of clay provided by a Jewish merchant. In Jewish folklore, a Golem has magical powers believed to protect Jews in peril. The anti-Semitic father is also shown honoring (Eliezer) Perelman, credited historically for reviving Hebrew as a modern language, partly by raising his son to speak only Hebrew.
Much of the novel involves the fantastical, fairy-tale-like journey of the two children through a variety of darkened landscapes filled with frightening figures both magical and real, including a witch-like "Granmaw" straight out of "Hansel and Gretel," the turncoat poet Mike McFinnie who writes what the state requires, and Bannock, a vicious, menacing thug recruited by the Camp doctor to recapture the children. Interspersed throughout are "realistic" chapters recounting the circumstances of the children's incarceration, the father's efforts to find them, and the perspective of state authorities such as the Camp's Doctor.
This multi-dimensional story of fantasy and adventure doubles as a stirring allegory of "linguistic imperialism" that is all the more significant because Russification is not often considered a form of colonialism. Until Russia's invasion of Ukraine few Americans were even aware that there are separate Ukrainian and Belarussian languages and assumed the use of Russian as the voluntary and inevitable consequence of seven decades of Soviet rule. As the Camp doctor announces,
". . . I've read all the books—the great books of a great literature . . . Pushkin, Tolstoy, Lermontov, Chekhov, Nekrasov, Dostoevsky. These writers who nurtured the Lingo in people, who nurtured in them the music of the Lingo by recording it on human membranes. A heritage that here, in this godforsaken country, has been allowed to rot, in the belief that people can be left to speak in any way they want. That everything in the world is to do with language. That everyone can have their own mother tongue."
The state propaganda similarly intones:
"As you know, our Russian is the language of good, honest people," the radio asserted. "From days of yore the Russian language has been our sole harbinger of hope. It has been our mainstay. And the people protected their language as best they could. . . ." Avi and Sia heard this on the radio: "It was as if the Camp had caught up with them and had vowed never again to leave the brother and sister."
Ultimately, Alindarka's Children offers no clear resolution for Belarus. As some reviewers have noted, it leaves more questions than answers. It argues for language as an expression of cultural uniqueness and identity, yet it also recognizes that language is the key to human connectivity and to social and professional mobility. Competing views come out in dialogues such as this one between the father and a school psychologist:
"And as for the language . . . It's her language. Her own language."
"There's no such thing as one's own language," Miss Edwardson stated slowly and clearly. "There is a language that society uses. For some reason that is not the language that Sia hears in her head. What's more, she ignores the language that she can hear people speak . . ."
"She is speaking a language that will be natural for her," whispered Father. "People do not get to choose a language. A natural language is one which will help her become a full member of society. She will always lag behind in her development if she continues to use the language that she can hear in her head."
Is the father justified in isolating his daughter? He is protecting a threatened language and shielding her from having to use words alien to her own cultural and familial vocabulary. Touching scenes silhouette them listening to Belarussian music and stories together. But does Alicia have a choice? Is she better off because of her father's stance? The novel is not clear on this.
The father's actions make matters worse and subject Alicia and Avi, her "Golem" brother, to the harsh "camp" regimen. Even the father's attempted rescue falters, and the children end up wandering alone through dark forests facing lurid tormentors. The father fruitlessly tries to rebuild his own shattered, alcoholic existence, which then appears to end in suicide in a barren hotel reminiscent of Soviet-era accommodations. The one act of the father that does prove fortuitous is that Avi the Golem does save Alicia's life, but only by transforming himself into a statue for her to hide in. He is then lost to her. Alicia, now on her own, finds herself back at the Camp, with the Doctor ready to recommit her. But her mother fortuitously arrives from Germany with appropriate paperwork and takes her away.
The story ends with the mother telling Alicia she will learn to speak Russian as well as German, as she dismisses Belarussian as "dead." Curiously, the father had at one point earlier imagined his daughter as a university student, speaking a language other than Belarussian. Did he recognize that eventually she would have to learn the "Lingo" as a means for social advancement and human connection? Is it truly realistic or practical to think that in the world as it is, one can succeed without learning the dominant languages?
The novel's very title suggests that the real danger lies in the failure of human beings to understand one another. Alindarka's Children is a literary allusion. Alindarka is a character from "Things Will Be Bad," a poem about linguistic misunderstandings by the 19th century Belarussian poet Frańcišak Bahuševič. A baby is misnamed Alindarka because two Belarussian peasants fail to understand the words of their Polish-speaking Roman Catholic priest, and Alindarka grows up to be a troublemaker who lands in prison. Everyone navigating their way through this complex linguistic environment, consciously and unconsciously misunderstanding one another, are all "Alindarka's Children." I certainly felt myself to be one, reading this novel in translation, paralyzed by my inability to make sense of the many passages and conversations rendered in Scots.
Nonetheless, despite such moments of incomprehension, reading this novel offers poignant insight into what is lost when language is politicized, and choice is taken away from you. Belarus is no Ukraine, facing down Russian tanks. Still, Russification has taken its toll. The dictator Lukashenko is a colonial flunky, a willing toady to Putin who speaks Russian to reporters, and harbors nuclear missiles for his master. Bacharevič exposes Russification for what it is. He speaks for those who reject Russian hegemony, even if he does not craft a clear path out of it.
Elaine MacKinnon is Professor of Russian and European History at the University of West Georgia. She has published numerous articles on Soviet history in various scholarly journals as well as translations of Ludmilla Miklashevskaya's memoir, Gender and Survival in Soviet Russia: A Life in the Shadow of Stalin's Terror (2020) and of V.A. Kozlov, Mass Uprisings in the USSR: Protest and Rebellion in the USSR ( 2002).