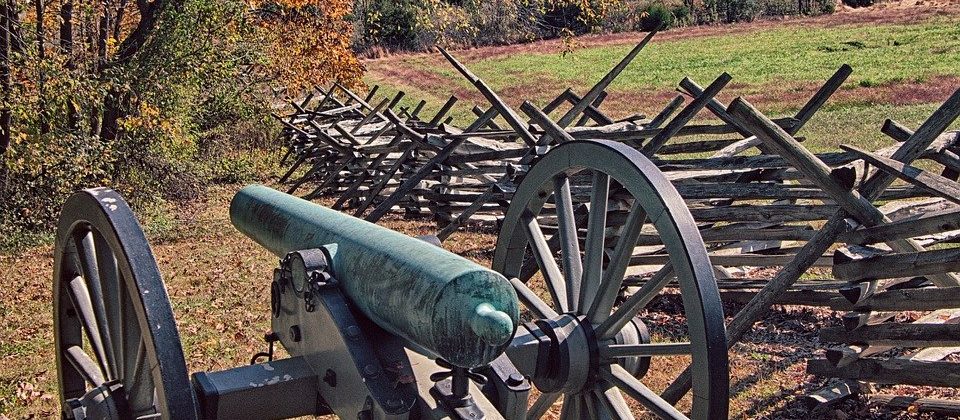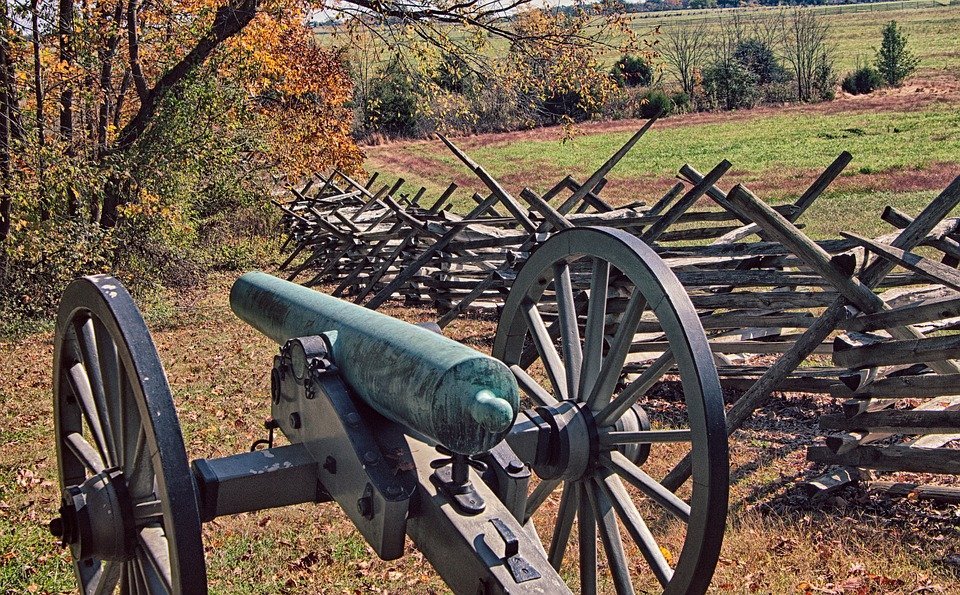 Pearl J. Young is an Assistant Professor of U.S. History at the University of Houston—Clear Lake and was recently named the Marilyn Mieszkuc Memorial Professor in Women's Studies for 2023-2024. Her current book manuscript is titled Taking a Stand against a Corrupt Nation: White Southerners, Evangelical Theology, and Secession.
To start with, I would love to hear about your intellectual journey as a historian: how did it all begin? And how did you get interested in the American Civil War?
I came to the field of history by accident, it seems. In college, my original field of study was physics, and I had imagined a future in science or engineering with a side hobby of reading history. But I had always been fascinated by local history, and when I moved to southeastern United States from the Pacific coast in late elementary school, my grandmother and I bonded over exploring historic sites and museums to learn more about this new place we called home.
That curiosity about region, culture, and identity continued to grow in college, particularly with a history research paper I wrote about two college girls in the South during the Civil War. By that point, I had joined a physics lab group exploring complex materials like sand, foam, and colloids but was spending my spare time reading manuscripts on microfilm and investigating schoolgirl gossip from the mid-nineteenth century. I had always assumed that colleges for women didn't exist in the antebellum South. Now I was reading firsthand accounts of a vibrant collegiate culture for women, complete with schoolgirl crushes, academic rivalries, and dorm room drama. Somehow, it was so much more fulfilling than capturing microscope images and pipetting samples onto microscope slides. With newfound skills in research and analysis and much encouragement from my physics adviser, I pivoted my academic focus to American history, and I haven't looked back since.
My interest in the American Civil War came later. Practically speaking, much has been written about the war, and the existence of Confederate imprint collections such as the collection at the Boston Athenaeum can easily influence a person to research Southern society during that time period. I began my graduate studies with a general interest in evangelical theology and changing meanings of family in the (white) South in the nineteenth century but without much specificity chronologically.
My doctoral project evolved into an investigation into evangelical beliefs and the secession crisis, and the more research I've engaged in, the more fascinated I have become about the intersection between faith, race, and politics. The Civil War represents the ultimate collision of all of these within American society.
What is the focus of your current book project? What are the big questions that you are investigating and/or main story/stories that you hope to tell in this book?
My current book project explores the moral and religious justifications for secession. White Southern evangelicals employed specific theological rhetoric to drive a separatist political agenda and whitewash the political struggle over slavery, racial discrimination, and social dominance.
Many scholars have explored the religious and moral aspects of proslavery and white supremacy rhetoric. This study considers the conundrum of secession, which, at least according to white Southerners, was not explicitly about race or slavery but instead about independence and politics. What did it mean to use the same religious beliefs that justified slavery to justify independence? How did this facilitate the enduring commitment among white Southerners to racial discrimination and notions of white supremacy? Did these religiously and racially exclusive ideas endure beyond the collapse of secession (and slavery), and are they factors that continue to be at work in the present?
Can you give us a taste of something surprising/intriguing/funny/unexpected that you have found in your work on this project so far?
Historical research is like a treasure hunt where you never know what you are going to find or where you might have to go to find it. I never expected missionaries to China to be an ideal source for inquiries on the minutia of the secession crisis, but their extent letters became one of the most useful sources in my book project. It turns out that in the nineteenth century, communication and transportation between the southern states and China was so unreliable that a single letter would not merely cover current events for the writer but often would include a recap of all relevant news, fears, and developments from the preceding year and many projects for the year to come. If multiple letters survived, I could easily trace an individual's changing religious beliefs and evolving political outlook by comparing these broad overviews of happenings past, present, and future in just a few sheets of paper.
Additionally, manuscripts end up in odd places sometimes, which is how I found myself in northeast Pennsylvania one summer visiting the Moravian Archives to learn more about daily life and secession in a faith community based an hour away from my home base at The University of North Carolina at Chapel Hill. During the Civil War, North Carolina and Pennsylvania Moravians were isolated from each other, but subsequent reunification meant some of that documentation had eventually found its way to the North. So northward I did go.
What are the broader questions that fascinate you in your reading, thinking, and writing?
I am most fascinated by the connection between an individual's belief and their social and political behavior: how does a person's beliefs or values inform their choices, and do experiences and cultural practices impact an individual's beliefs? Faith can be a powerful force in a person's life, but what difference does that make in a secular setting? When an individual is not in chapel, reading scripture, or offering prayer, how does their understanding of the sacred affect their interactions with individuals, institutions, and societies?
Assumptions regarding gender and race abound both within religious circles and in secular settings, but in practice social norms are malleable. As I am writing and teaching about the past, I am thinking about new ways to interrogate and access the past and what that might teach us about the world in which we live and move and are.
You mentioned that you are in the process of developing several new classes on women's history and religious history. Could you tell a bit about these classes, and why you think they are needed? What are the most important takeaways that you hope students have from your classes?
I have developed an undergraduate course on the Intellectual History of American Women and am developing a graduate course on Women in Religious America. At the undergraduate level, I built on an existing course on the history of feminism. I hoped that reorienting the course toward intellectual history would give students the opportunity to think about where feminism comes from, why feminism can look different for different individuals, and how warring and incompatible approaches to gender and femininity together comprise the experience and history of American women as a whole.
The course explores American intellectuals' approach to constructions of gender and their considerations of the lives of women while also highlighting female intellectuals, including religious women, innovative women, and women activists. Students (1) learned about specific women in the past such as Martha Ballard, a revolutionary-era midwife, and Elizabeth Keckley, a black seamstress to Mary Todd Lincoln, and (2) contemplated new questions about the past such as how linens can capture generational knowledge of sewing and housekeeping. Many of my students plan to teach history at the secondary level, so they were also excited to model ways to expand the traditional narratives to include a broader cast of characters.
The graduate course on women in religious America, on the other hand, was a response to popular demand from M.A. students. They were fascinated by the topics they had explored in my American women's history course and wanted to know more about leadership roles that American women found (or created) within religious spaces and the role religion played in supporting, circumventing, and upending gender norms. The course explores the historical notion of faith, belief, and the sacred and its intersection with women and ideas of gender and femininity within Protestant, Catholic, Jewish, indigenous, and eclectic practices of faith. It also challenges students to consider current scholarship on women within American religious history and the role that scholars make in determining historical narratives and identifying relevant subjects for research.
My hope is that students will leave the class with a more robust understanding of the racial, class, and ideological factors that complicated issues of gender and feelings of solidarity among American women. Additionally, I hope that the course will empower them to be creative and push boundaries in their research and teaching endeavors and explore topics that interest them even if they fall beyond the limits of traditional scholarship.
Anything new and exciting on the horizon?
I have recently been named the Marilyn Mieszkuc Memorial Professor in Women's Studies at the University of Houston—Clear Lake, and I am excited about the research opportunities that this will enable me to pursue. I have long been interested in the role white slaveholding women played in demanding secession and have begun a new project investigating pious women, patriarchy, and the clamor for Southern independence. This study investigates five women who leveraged their moral and religious authority within patriarchy to demand urgent political action even when the prominent men in their social circles cautioned against radical action and promoted compromise. The professorship will enable me to visit archives and to bring on at least two graduate research assistants to process, index, analyze, and synthesize data.
While I look forward to working more closely with archival materials and feeding my ever-growing curiosity about belief and behavior, I am most excited about introducing some students to archival research and the practical aspects of the craft of history. In the classroom, I have limited opportunities to show students handwritten documents and to discuss the methods by which historians obtain raw information, but now I can mentor students as they excavate a forgotten corner of the past; watch them reassemble the complex fragments of women, faith, and politics that constitute new knowledge; and confidently present that new knowledge at regional conferences. Together with these student assistants, I hope to develop target readings, essay assignments, and in-class exercises that will incorporate manuscript material and my own research knowledge into my courses on women's history and thereby make this research more accessible.
Ultimately, my professional mindset has centered on nurturing and supporting growth through intellectual curiosity. Whether through my own research, in the classroom, or through new mentoring roles, I hope that students and colleagues are challenged to view the world with an open heart and are equipped with the skills and examples necessary to go forth and do good.