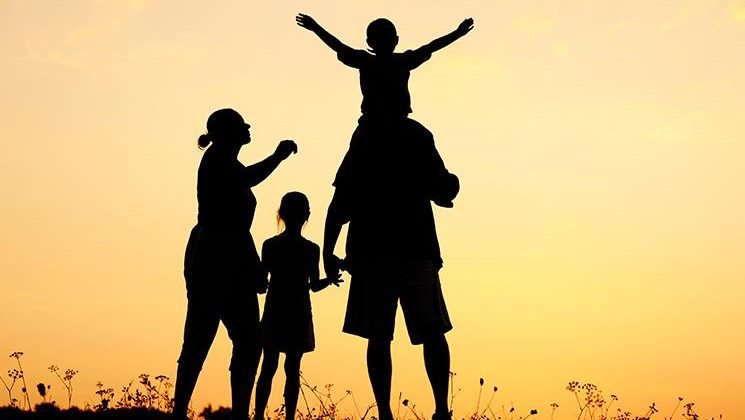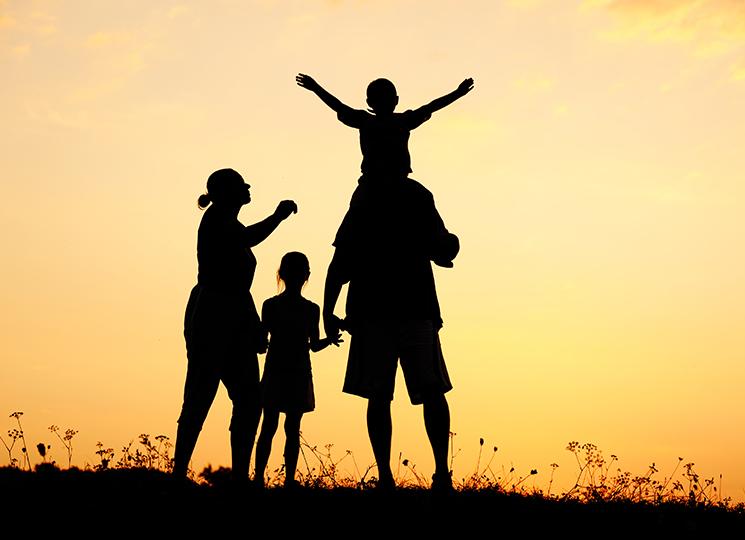 My university was honored recently to host Rachel Lu to discuss "The Future of the Family." Rachel has a PhD in Philosophy from Cornell. These days you are most likely to run into her writing at Law and Liberty, where she serves as associate editor. I teach at a small, out of the way school in what most people would consider the least interesting part of South Dakota. We struggle to get good speakers here, so I was really excited and honored when Lu agreed to come (it helps that she's in the Twin Cities in Minnesota, therefore can get here relatively easily).
Lu's talk began with a discussion of the numbers that are familiar to those who follow the population debate with any care. Both the marriage rate and birth rate in America have collapsed over the last couple generations or so. While different cultures may differ on circumstances surrounding sex and marriage (sex roles, proper age of marriage, how many spouses, etc.), still most every culture throughout history has assumed that people will form families and, what is more, will find themselves formed by family expectations. Our culture is embarking on what might be a novel experiment: can you build a healthy community without marriage and family as the basic script of life?
Why have we stopped building families? Lu suggests three variables. The first is changing incentive structures, mostly financial. When work is done in the home, there is the added value of children as labor (most obviously with agriculture). Also, you have something tangible (a farm or business operation) to hand down to the children. Thus, many surnames such as Taylor, Cooper, Smith, or Farmer relate to the family occupation. My own last name is German for "sheep," indicating the noble lineage from which I descend. But today kids subtract economic value rather than adding it. Kids are expensive and we expect them to spend their youth learning, not working. This is a step in the right direction, but it has consequences, as does the fact that, as Lu noted, care for the elderly has been significantly socialized (think Medicare), rendering the duties of kids toward older parents less obvious.
Naturally the sexual revolution has influenced our view of sex, marriage, and children. The notion that sex, marriage, and parenthood are a package deal was undermined both culturally (e.g., easier divorce laws, loss of stigma regarding fornication) and technologically (e.g., contraception and abortion). The "script" directing people toward family is weakened.
Part of the cultural shift just mentioned relates to the third factor contributing to the dearth of family formation—namely a rise in a culture of individualism. Rather than adulthood being defined by the taking on of responsibilities (marriage, children, membership in civic organization), now adulthood is defined by individual goals: getting an education, a job, and economic independence. As Yuval Levin notes, a growing number of people believe that institutions should promote the individual's self-expression rather than the individual conforming to institutional norms. As Lu put it, "When emergent adults are expected to explore their own views, talents, and lifestyle preferences for themselves, the significance of family becomes less clear."
There are many consequences of this civilizational trend away from family—most of them negative. It is hard to continue many social institutions and policies when your workforce is declining. The maintenance of social welfare programs geared toward the elderly (like Medicare in the U.S.) is difficult when the ratio of workers to beneficiaries approaches 1:1. This is to say nothing of the loss of meaning and rise in loneliness that accompanies the hollowing out of family life. How does one find life fulfilling with no husband/wife, children, brothers, sisters, aunts, uncles, or cousins? The reported preponderance of loneliness and friendlessness and the related rise in depression, anxiety, and drug use give us a window to a possible future.
Rachel posited three possible futures. The first she labels "cultural turnover." Take South Korea as an example. When your birthrate is .78, how long before you cease to exist as a civilization? Will there be a time, perhaps in the next century or so, when the Korean people simply vanish from the Earth, like Fennimore Cooper's Mohicans?
Another possible future is authoritarianism. Whether it is technological (the rule of machines?) or conventional (political authoritarianism), perhaps some statist/technological replacement for family will arise.
Finally, there is the possible revival of family. Perhaps certain pro-natal policies (such as child credits) could promote childbirth and family. Some nations have tried various version of these reforms with mixed results. Lu argues that no amount of money can make people have children they don't want, although I am willing to accept offers. Related, perhaps we could adopt policies that help parents better balance the work/family conundrum. Finally, there is always the prospect of a religious revival. While Mary Eberstadt might cause us to question the causal order (does religion lead to more children, or do children push people to religion?), it seems true on the surface that a more religious people will have more children. There is no policy that causes a religious revival, and I fear that we may be on the verge of being a religious South Korea, i.e., at a state of decline from which there is no return in the near future. Still, perhaps religious revival would place us in hands better than human ones.
Old wisdom suggests that an increasing population is the sign of civilizational confidence, while a declining population is the sign of a civilization's despair (see David Hume on the "populousness of ancient nations"). In a very real sense, babies equal hope. What does it say about us that we have simply stopped having babies? Is that indicative of our societal depression? It is easy to be discouraged in these times. I am inspired by Rachel Lu's optimism. We all should be. Now go forth and be fruitful and multiply.