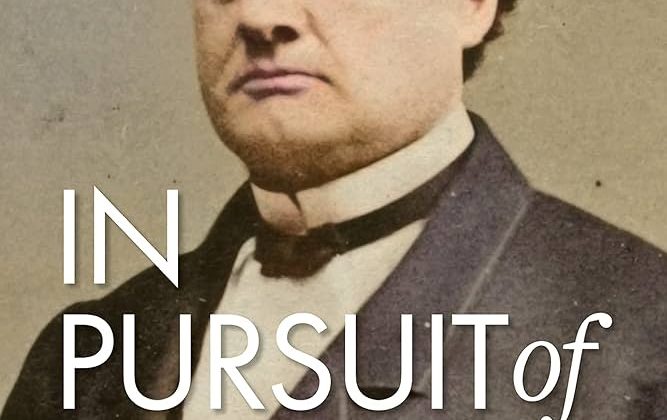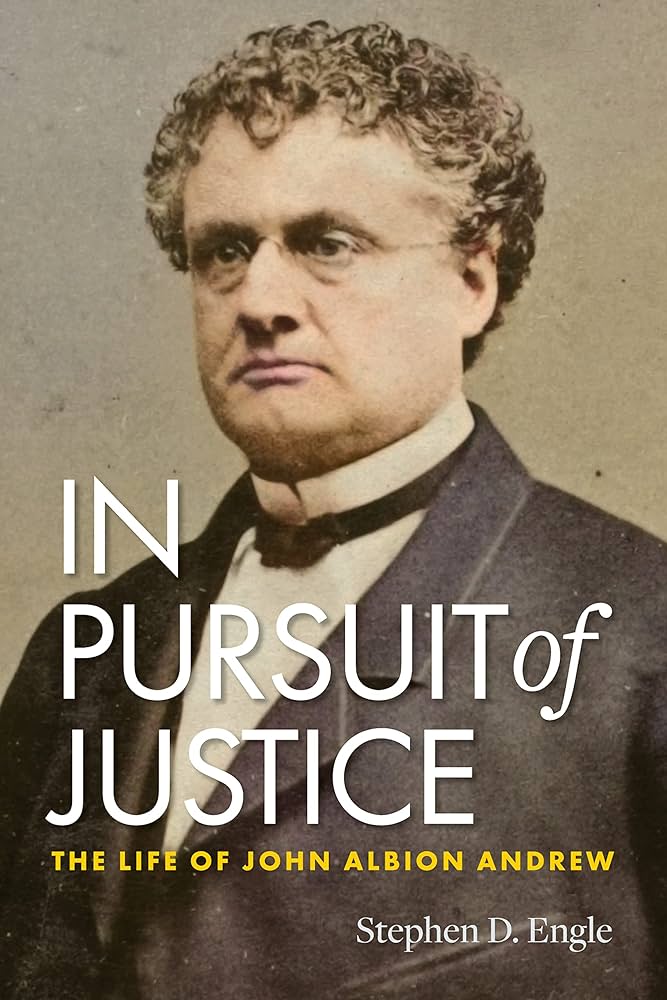 Stephen D. Engle is Professor of History and Associate Provost for Academic Personnel at Florida Atlantic University. This interview is based on his new book, In Pursuit of Justice: The Life of John Albion Andrew (University of Massachusetts Press, 2023).
JF: What led you to write In Pursuit of Justice?
SE: The research for my book Gathering to Save a Nation that focused on the relationship between Abraham Lincoln and the Union governors led me to write the story of John Andrew, but not until I encountered the full story of his life, did I comprehend the vast significance of Andrew's pursuit of justice and the imprint he left on not only Massachusetts history but also national history. His is a remarkable story that deserves a wide audience.
JF: In 2 sentences, what is the argument of In Pursuit of Justice?
SE: John Andrew championed lost causes, loathed America's racial prejudices, and sought justice for the lowly, even when the fight was wholly unpopular. His pursuit of justice led him to raise the all-black regiments in the Civil War and fight for the same pay as white soldiers.
JF: Why do we need to read In Pursuit of Justice?
SE: His story places slavery and abolition at the center of America's history and affirms that a life driven by justice and conviction can be timeless. Andrew lived the axiom that Theodore Parker had made famous in his sermon "Of Justice and the Conscience" published in 1853: "I do not pretend to understand the moral universe," said Parker. "The arc is a long one, my eye reaches but little ways. I cannot calculate the curve and complete the figure by the experience of sight; I can divine it by conscience. But from what I see I am sure it bends towards justice." Andrew reminds me of the need to be cognizant of this pursuit in bending the arc of the moral universe.
Eventually, however, Andrew came to believe that fundamental change could not come from the courtroom; it must come from the ballot box. He helped to establish the Free-Soil Party and the Republican Party in Massachusetts, and when elected governor, relied on his abolitionist fervor to lead his state through the Civil War. In pressing for emancipation as well as for African American enlistment and equal pay in the Union ranks, he advanced the nation's racial progress.
JF: Why and when did you become an American historian?
SE: I grew up in the Charles Town/Harpers Ferry region of the Lower Shenandoah Valley and as such, the history of the place inspired me to think about teaching as a possible career. I completed my Ph.D. in 1989 and after teaching for a year at Florida State University, I joined the faculty at Florida Atlantic University in 1990.
JF: What is your next project?
SE: I'm currently working on a biography of John Brown.
JF: Thanks, Stephen!