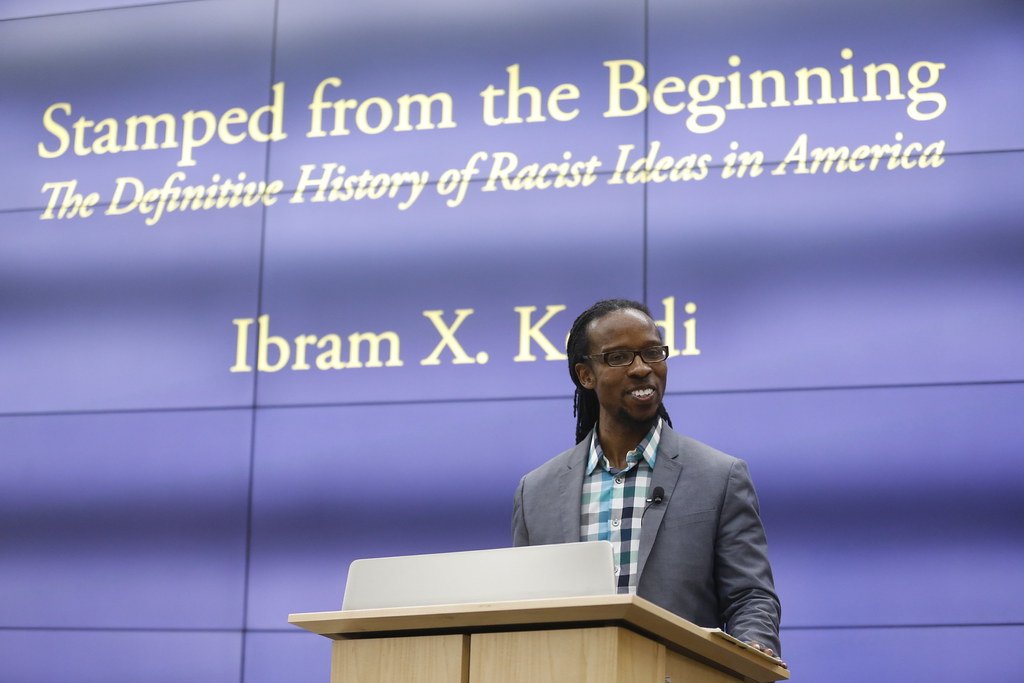 Back in June we brought some attention to Bates University environmental studies scholar Tyler Austin Harper's New York Times piece on race and college admissions. Now, in a piece at The Washington Post, he has weighed-in on the Ibram X. Kendi controversy at Boston University.
If you are unfamiliar with this controversy get up to speed here and here and here.
Here is a taste of Harper's piece:
As one of a number of left-wing commentators who have been critical of mainstream anti-racism — and who believe the movement is little more than self-help for White people that runs interference for corporations and wealthy universities — I've watched the Kendi crisis unfold with a touch of schadenfreude. Yet though this public reckoning feels long overdue, I can't help but also have a smidgen of empathy for the embattled anti-racism guru. Kendi was transformed from a respected historian — winner of the National Book Award for his 2016 tome, "Stamped From the Beginning," but hardly a household name — to the head sage of a global progressive movement in the wake of George Floyd's murder. No longer a mere ambassador for academic anti-racism, Kendi became a brand.
The prospect of Kendi's unraveling is not — or at least, is not only — the story of a huckster who was happy to cash in on America's racial trauma, slapping his name on strange children's books, including "Antiracist Baby" and "Goodnight Racism," while raking in hundreds of dollars a minute to give short talks at American universities. Instead, the Kendi affair is yet another example of an age-old truism: White American elites on both sides of the political spectrum — academics, publishers, members of the media, corporate leaders — are always waiting in the wings to turn a shiny new Black intellectual into a mouthpiece for their political agenda.
And this:
Regardless of Kendi's motivations, the pivot from policy to the personal would prove financially profitable and professionally opportune. Now that Kendi's career seems to be unraveling, his critics have come to take their pound of flesh. And after the deluge of self-help hokum he has produced since Floyd's murder — not to mention the corporate water-carrying his ideas have facilitated — I don't begrudge them. But I also think the blame lies not just with Kendi but with the rich donors, CEOs and universities that were eager to purchase their own absolution by bulk-buying anti-racist indulgences.
I greet the Kendi affair in the same way I greeted Everett's "Erasure" when I first read it a decade ago: It's yet another warning. As Adolph Reed has noted, the temptation to become a racial spokesman has ensnared any number of Black intellectuals, lured by White prestige and the money that comes with it. In my own small way, I've experienced this temptation firsthand.
In June, I wrote an article in the Boston Globe titled "I am the wrong kind of Black professor," which criticized the default assumption that Black academics should be interested in Black subjects. Afterward, I found myself inundated by a small flood of requests to write and talk about race in America. Ironically, saying that I'm sick of talking about being Black invited a rush of opportunities to do just that. I've happily accepted some of these offers and turned down others. In some cases, saying "no thanks" wasn't easy.
We all make choices, and I don't want to suggest that Kendi is a victim or that we should pity him. He basked in the accolades and accepted lavish speaking fees. But though I don't condone Kendi's race grift, I do understand how easy it would be to become a grifter. His rise in 2020, and his ignominious decline today, are a mirror held up to liberal America. His failure, intellectual and moral, is as much ours as it is his.
Read the entire piece here.