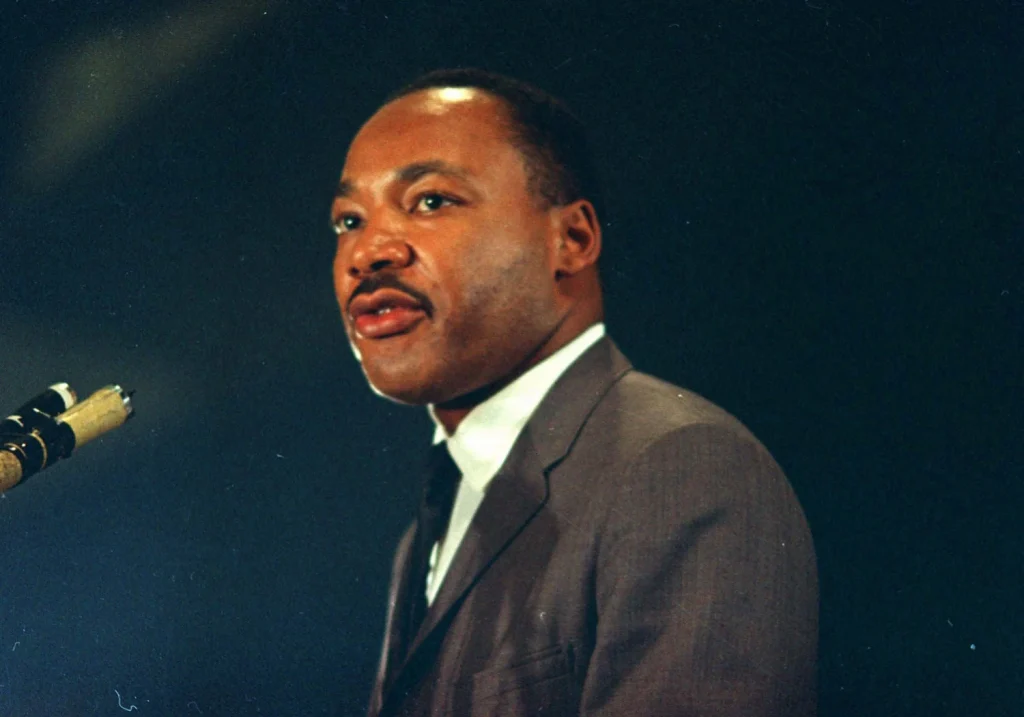 Over at Black Perspectives, historian Nico Slate reflects on the history of this famous phrase with a short analysis that spans from Theodore Parker to Martin Luther King Jr. to Barack Obama and beyond. Here is a taste of his piece "Hope, Faith, and Metaphor in African American History":
According to King, it was faith that ultimately sustained the boycott. "We have kept going with the faith that as we struggle, God struggles with us," he declared, "and that the arc of the moral universe, although long, is bending toward justice." As his references to faith and to God make clear, King rooted the metaphor of the bending arc in a distinctly Christian conception of divine will. Like Obama, he used that metaphor in a variety of contexts, often blending his Christian faith with a more secular hope in the future of the United States. Yet whereas Obama tended to foreground a narrative of national progress, King advanced a Christian conception of redemption for African Americans as a people. The differences between how King and Obama envisioned the moral arc of the universe are brought into sharper relief when both figures are compared to the man who first used that metaphor.
In 1853, the renowned preacher and abolitionist, Theodore Parker, published a collection of sermons and speeches. In one sermon, entitled "Of Justice and the Conscience," he stated, "I do not pretend to understand the moral universe. The arc is a long one. My eye reaches but little ways. I cannot calculate the curve and complete the figure by experience of sight. I can divine it by conscience. And from what I see I am sure it bends toward justice." Like Obama and King, Parker aimed to move his audience to action. He was a committed social reformer who believed in fighting for justice. Yet also like Obama and King, Parker's comments suggested that progress was destined to happen. He did not "pretend to understand the moral universe" and could not base his prediction on verifiable fact. Although he cited examples from history in which justice had triumphed—as if a record of past victories could reveal the direction of things to come—his vision of the bending arc of the moral universe was ultimately an act of faith. The tension between a hope based on history and a faith that rested in God would echo from Parker through King to Obama. While Obama drew upon Parker's historically-grounded hope, King was more attracted to the providential faith in things unseen. Yet all three struggled to justify their vision of the moral arc of the universe bending toward justice. All three confronted a world full of injustice in which a metaphor that gestured toward the distant future risked providing false comfort, obscuring the sacrifices of the past, or mocking the struggles of the present.
Read the entire piece here.