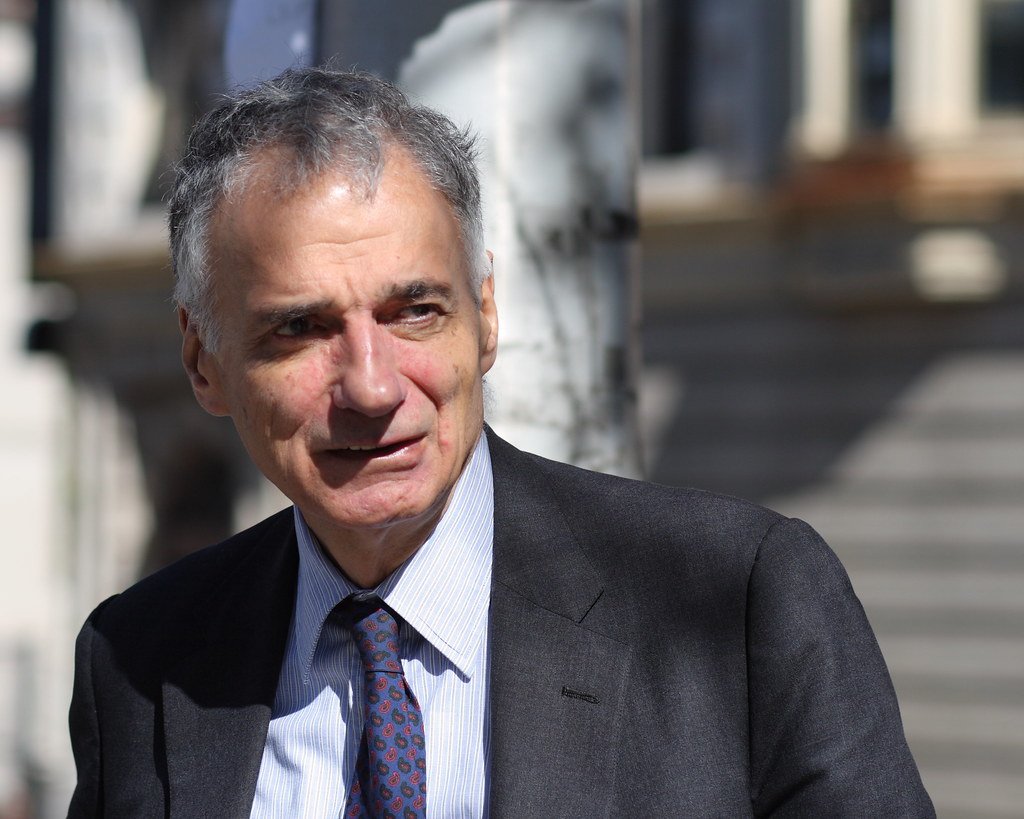 The goal is to keep Donald Trump as far away from the White House as possible.
Here is Michael Scherer at The Washington Post:
The liberal activist Ralph Nader still remembers nearly the exact words Joe Biden used to banish him from the U.S. Senate 23 years ago, after Nader's Green Party presidential bid in 2000 won 97,000 votes in Florida.
"Ralph Nader is not going to be welcome anywhere near the corridors," then-senator Biden had declared, blaming the consumer advocate for Democrat Al Gore's defeat to Republican George W. Bush.
So began Nader's long exile from Democratic Capitol Hill hideaways, where Nader had once been feted as a conquering policy genius. Nader, a spry 89-year-old who works remotely because of covid concerns, still resents the slight. But if you ask him these days about Biden's reelection fight in 2024, he does not respond with his old gibes about Republicans and Democrats being nothing more than "Tweedledum and Tweedledee."
"We are stuck with Biden now," Nader says in his cantankerous way. "In a two-party duopoly, if one should be defeated ferociously, the logic is that the other one prevails."
Former president Donald Trump is, of course, the one deserving ferocious defeat in that calculation, and for the moment Nader wants everyone to know that this has become his overriding political mission.
"I know the difference between fascism and autocracy, and I'll take autocracy any time," Nader said in a recent telephone interview. "Fascism is what the GOP is the architecture of, and autocracy is what the Democrats are practitioners of. But autocracy leaves an opening. They don't suppress votes. They don't suppress free speech."
If the pivot matters, it is likely to land hardest among the dissident parts of the liberal coalition, who like him have been fed up for years with the state of Democratic politics and could once again play a major role if they stay home or vote third-party in a close general election. Nader is dismissive of the chances of the Green Party in 2024, despite personal praise for Cornel West, the party's likely candidate. He speaks of Robert F. Kennedy Jr., a Democratic challenger to Biden who campaigns on some ofNader's issues, as a wayward talent unable to get out of his own way.
Nader says no formal Biden endorsement will be forthcoming, and he still supports the idea of third parties in principle. "Biden is better than he has ever been but he is still terrible on empire and Wall Street," is about as close as he will come to complimenting the president. But the cover boy for Newsweek in 1968 and Time in 1969 has devoted himself as he approaches his tenth decade of life to, in his view, making Democrats better at being Democrats.
Read the rest here.