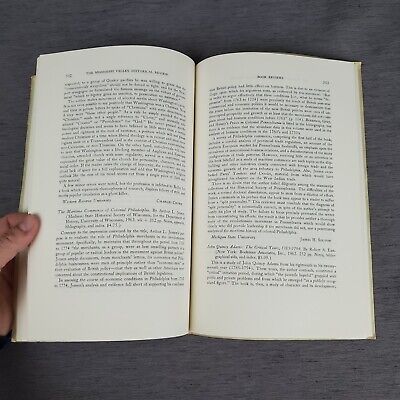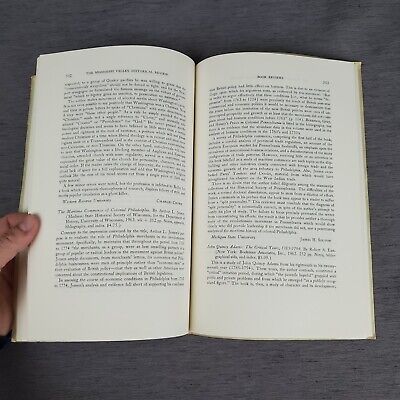 Here is historian Carolyn Eastman, the book review editor at the William and Mary Quarterly, at The Chronicle of Higher Education:
Reviews can contain perfunctory writing, boring chapter-by-chapter summaries, and criticism so mild it's almost imperceptible. But having just stepped into the role of book-review editor for the William and Mary Quarterly, I have seen a different side of the genre. A good review illuminates larger insights about how a book intervenes in a broader field of study and tells readers something more than a casual reader might discover. Ideally, a review displays generosity of spirit while also delivering honest assessment of a book's strengths and weaknesses. That's particularly important in precarious times when so many first-time authors hope to get a job — or keep one.
We hope that reviewers are not so cowed by an author's stature or position in a prestigious department that they refrain from criticizing a book and opt instead for easy praise. Nor are reviews the best place to air grudges, no matter how entertaining that can be for people outside the conflict. As editors know, writing a good review is an act of balanced scholarship and appraisal. "Particularly for nonfiction reviewers, attentive to the prose, evidentiary foundation, and argument of a book, reviewing can be the most rewarding way to read," wrote Karin Wulf, one of my predecessors at the Quarterly, in 2017. She goes on to analyze a particularly effective review written by Annette Gordon-Reed in The New York Review of Books, delineating the structure that "compels the reader to care about the work the author accomplishes."
But while Gordon-Reed had 3,500 words with which to write a great piece, it's far more difficult write a good review in only 700 words. When The Journal of American History published two 700-word reviews of the same book in its March 2023 issue (an error, the editor explained; the journal had mistakenly sent it to two different reviewers), the contrast was instructive. The first, by Chris Magra, proffered a generally positive account of Joseph J. Ellis's The Cause: The American Revolution and Its Discontents, 1773-1783. Magra praised the prose and insisted that although the overall interpretation wasn't new, the book nevertheless "offers the latest word from scholars seeking factors that brought Americans together to fight against the British Empire." In a second review, Terry Bouton called the book "basically a recycled version of Ellis's 2013 book, Revolutionary Summer, with most of the same quotes and anecdotes, told nearly word for word in some passages" and complained in particular about the "odd, little two-to-three-page 'profiles' at the end of each chapter that address groups Ellis all but ignores in the main text: women, enslaved people, Indians." In fact, Ellis explained in the book that to incorporate those peoples fully into the narrative would simply amount to "politically correct isometric exercises" that did not reflect what he saw as their negligible importance to the story. Having these pieces side by side illuminates two means of telling readers what mattered to these reviewers: synthesis vs. originality, a cast of familiar characters vs. incorporating new research.
Given the mounting pressures on academics' schedules, why should we take on reviewing work when our universities devalue it? "Book reviewing is the best kind of thinking work," Wulf told her readers. Writing a review "extends the conversation between book and reviewer to include the review reader." I often quote Joan Didion — who famously explained that "I write entirely to find out what I'm thinking, what I'm looking at, what I see and what it means" — to make the case that writing reviews of the books we read allows us the chance to make sense of the swirl of thoughts and associations we make while reading. Writing reviews isn't simply an exercise; it has meaningful intellectual satisfactions. It has other merits as well. Writing thoughtful reviews is one means of paying it forward. It helps create an ecosystem that will draw attention to our own books, when we publish them. For grad students and contingent or new faculty members, reviewing adds a line to their CVs and gets their names into a wider scholarly conversation.
And yet many successful scholars avoid this kind of work precisely because it is devalued, shunting the labor onto others. 
Read the entire piece here.
And don't forget to listen to our interview with Carolyn Eastman in Episode 83 of The Way of Improvement Leads Home Podcast. We talk about her book The Strange Genius of Mr. O: The World of the United States' First Forgotten Celebrity.