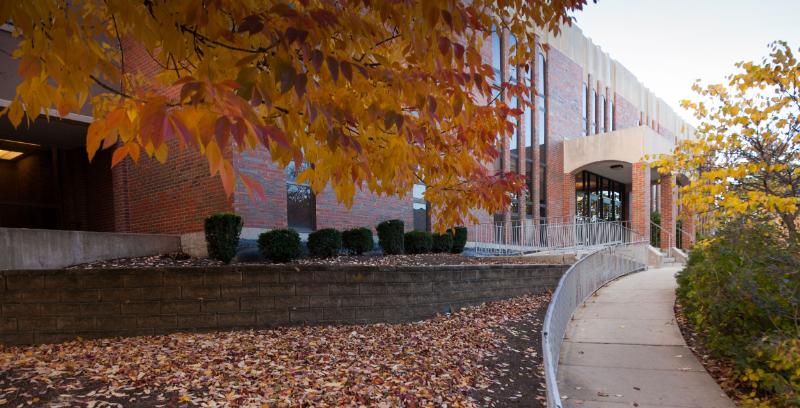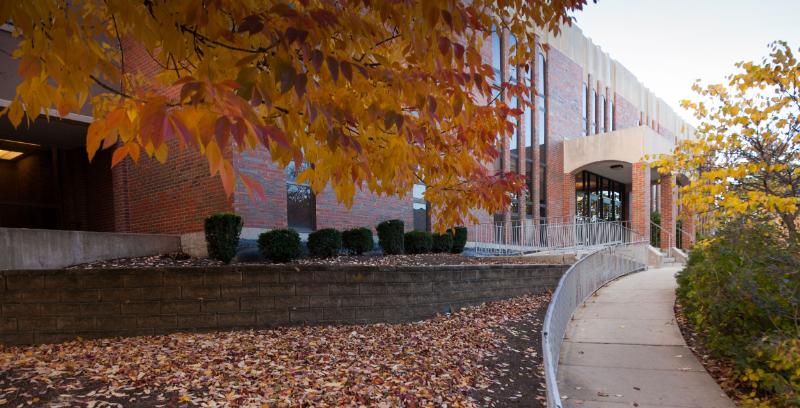 Last week we called your attention to Wheaton College's 122-page report on its history of race. In response to the findings of that report, Wheaton College announced that it would be changing the name of its library. It is no longer named after J. Oliver Buswell, the school's third president.
Read the report. The Buswell section runs from page 45-52.
Here is a quote from Buswell on the admission of "colored" students": "As you know, I have been trying to dodge this issue. I cannot see that any moral principle is involved. I am inclined to think that it would be better in a practical way if colored people go to their own schools…"
The Wheaton Record also has some coverage.
Now Buswell granddaughter, Kathleen Buswell Nielson, has turned to World magazine to oppose the library name change and defend her family's legacy at Wheaton. Here is a taste of her piece:
The recent expunging of the name "Buswell Memorial Library" came as the main concrete outcome of a lengthy committee study of the history of race relations at Wheaton College, commissioned and then approved by President Philip Ryken and the board of trustees. The study itself was a worthy enterprise, revealing many dark spots as well as bright ones. History is important. The Wheaton community should indeed look back and lament the institution's previous sins, including the ones committed by my grandfather. We should learn from the stories of our past, decry racism and every other shortcoming, and aim always to do better as we live out the gospel of grace together in Christian community.
We should not, however, refuse to honor a godly leader from the past because of his or her sin. To cancel such a leader is a denial of our fallenness: We inevitably become like that self-righteous Pharisee in the temple who loudly thanked God that he was not like other men. We too often engage in what C. S. Lewis called "chronological snobbery," assuming we are better than previous generations.
Our God, throughout history, has used redeemed sinners who are flawed, sinful, and imperfect and who yet live by faith in His promises and serve his purposes on earth. In the Scriptures, we read that King David was not scrubbed, but rather called a "man after God's own heart," and—wonder of wonders—Jesus, the perfect Son of God, did not reject but embraced the name "Son of David." In Hebrews 11, we find a great celebration of faith—with a cast of flawed and sinful characters. A cynical wiping from history of the flawed but faithful saints of God is the exact opposite of what we receive from God in his inspired and inerrant Word. This is good news for poor sinners like us, now. We can celebrate and learn from the past saints' triumphs and failures even as we honor them and praise and worship the only perfect Savior: Jesus Christ, their Lord and ours.
We should not refuse to honor a godly leader from the past because of certain sins. The Buswell example is pertinent, as many institutions today, both Christian and non-Christian, have chosen the evil of racism as the one that cancels a person. We can be tempted to conflate the world's priority with Christ's call—ironically perpetuating the wrong of caving to the culture that contributed to racism in centuries past. Yes, the world is correct in its revulsion against racism, but human beings have a past (and a present) filled with all kinds of sin. Yet we have singled out this one as grounds for cancellation.
We need to watch the meaning of our words. If we listen carefully, we Christians can sometimes hear ourselves talking as if the gospel saves us from racism only. According to the Scriptures, the gospel saves us from death, which our sin deserves; repentance is turning from our sin, which is a pervasive falling short of God's glory in every area of life. Racial reconciliation among ourselves is not the final outcome of knowing Christ; our shared reconciliation with God is the final outcome. Our Christian hope is not simply that of tribes and nations coming together in harmony around heaven's throne; our hope is the glory of Christ reflected in the perfect unity of the tribes and nations He redeemed.
We should not refuse to honor a godly leader from the past because of our desire to show repentance. We should tell the stories truly and lament and learn. We should confess and change the sinful bent of our hearts and our ways as the Spirit works within us. But is changing the name of a building the stuff of repentance? Changing the name of a building sounds more like trying to atone (publicly) for the sins of the past—which we cannot do. Those sins have been atoned for on the cross; we cannot pay for them. We cannot pay. Trying to do so through such an action is denying the grace that long ago saved and strengthened that named godly leader. Some might call it "performative righteousness." We should instead thank God for His grace in that leader's life and aim to follow even more righteously in his wake.
My family and I are grateful for Grandpa B's legacy of faith, imperfect as it was. He was a godly man used by God to grow and strengthen Wheaton College and other Christian institutions. He fought for the Scriptures at a time when many basic tenets of the faith were being rejected, especially in universities and mainline denominations. He loved and served the Lord Jesus, to the end, in his family and the church throughout the world. When the leaders of Wheaton College canceled his name, they dishonored a sinful saint and denied God's gracious blessing on their heritage of faith—and they taught a whole community of young people that it is good and right to do so.
Read the entire piece here. I don't have strong opinions about changing the names of buildings on college campuses. Each institution will need to work out these issues in the context of their own histories and missions. But I think it's fair to say that if we hold other universities to Wheaton's standards we are going to see A LOT of name changes in the coming years.