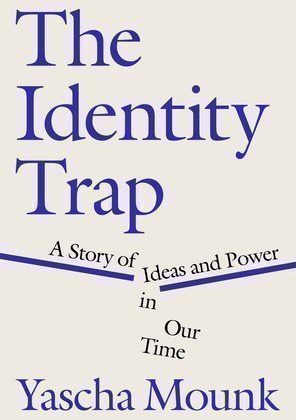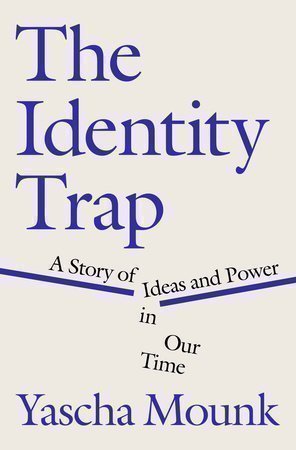 Mounk, a defender of liberal values and a political scientist at Johns Hopkins, is the author of Identity Trap: A Story of Ideas and Power in Our Time. Jonathan Kay interviews him at Quilette.
Here is a taste:
Jonathan Kay: I enjoyed your discussion of the role of Marxism in the formation of "identity synthesis" ideology, as I think there is a somewhat lazy conservative tendency to label the modern fixation on identity as "cultural Marxism." If Karl Marx were around today, he'd be horrified to see his name attached to this stuff. Marxism was always conceived as a universalist movement, whereas the identity synthesis is about permanently dividing everyone into groups.
In 1903, there was a famous episode in which Leon Trotsky publicly condemned the Jewish Labour Bund, which was essentially the Jewish wing of the communist movement in Eastern Europe at the time. His position was that organizing communists by religion was a form of isolationism. He saw it as violating the collective universalist spirit that animated Marxism, even though he was a Jew himself.
Oddly, in discussions with proponents of what one might call the identity synthesis, I find myself defending Marx. I think he'd be shocked to see his class-based analysis—as wrongheaded as it was in many ways—compared to today's parochial identity-based movements.
Yasha Mounk: So I think there are important differences between Marxism and the identity trap. And the first one is implicitly admitted by the people who call it "cultural Marxism"—by the very fact that they've tacked on the word "cultural." Marxism is, by definition, economic. It's based on class struggle. So when you say "cultural Marxism," you're acknowledging that it involves taking out the economic dimension.
JK: Also, the identity synthesis fails to present adherents with even a theoretical possibility for any kind of universalist reconciliation among groups. At least when you have a class-based analysis, you can imagine using the levers of state to bring different socioeconomic groups together—by force if necessary, as history tragically demonstrates. But you can't forcibly change someone's skin color.
YM: Right. There is a promise of a post-revolutionary utopia in Marxism, which is absent from the identity trap. Marxists say there's going to be a revolution. And then, well, a little bit of a black box, and then, boom, no more classes. This was a liberatory promise. When you ask a Marxist what society he wishes for, it's not a society where the bourgeoisie are hounded every day forever. They imagine a post-class society where we're all brothers, where we all can stand in solidarity with each other, where there's no longer a need to go and lock up the bourgeoisie because the bourgeoisie have become proletarians like everybody else.
What's interesting about the identity synthesis is that it's completely thrown out that kind of hopeful vision. That's why many progressives who embrace this idea recoil when liberals suggest that we should aim for a "post-racial" society where everyone is treated equally. No, what identity-synthesis adherents want is a society in which the way we treat each other, and the way the state treats us, should explicitly depend on the kind of group of which we're a part.
And there's a third difference between Marxism and the identity synthesis, which can be found in the intellectual history of this movement. The identity synthesis originates in thinkers such as Michel Foucault, who explicitly rejected Marxism, and, in fact, is still seen as an enemy by many Marxists.
Read the rest here. Mounk makes it clear that there is a major difference between Marxism and identity politics. Yet most on the right equate the two.