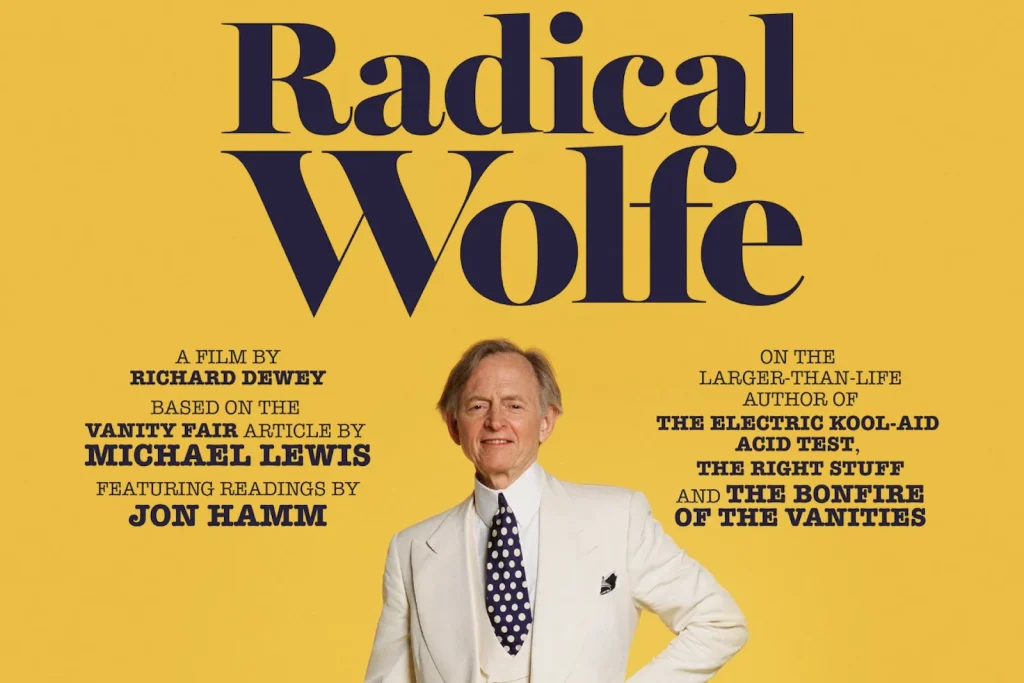 I am looking forward to seeing Richard Dewey's film, Radical Wolfe: Journalist, Satirist, Iconoclast. In the meantime, here is a taste of John Tierney's review at City Journal:
Wolfe went on writing in his inimitable voice for the Herald Tribune Sunday supplement, which would be reincarnated as the independent New York magazine. His prose style—exclamation points, ellipses, long sentences, and streams of consciousness—appalled the high priests of the literary world, particularly when he applied it against their temple, the New Yorker. Other writers in the 1960s dreamed of being published in the magazine, but Wolfe wrote a two-part series savaging it as a moribund institution. The first piece in the series was titled "Tiny Mummies! The True Story of the Ruler of 43rd Street's Land of the Walking Dead!" The second article, "Lost in the Whichy Thicket," mocked its plodding articles, with their cluttered subordinate clauses and understated pseudo-British tone. He dismissed its fiction as a "laughingstock" that kept the magazine in business by serving as filler between pages of luxury ads aimed at suburban women…
The empire struck back. The novelist J.D. Salinger emerged from seclusion to declare that the Herald Tribune would "likely never again stand for anything either respect-worthy or honorable" after Wolfe's "inaccurate and sub-collegiate and gleeful and unrelievedly poisonous" attack on the New Yorker. There were more denunciations from the writers E.B. White, Ved Mehta, Muriel Spark, Murray Kempton, and from the syndicated columnists Joseph Alsop and Walter Lippmann.
Wolfe reveled at the attention—"You're nobody until somebody hates you," he told his daughter—and went right on slaying sacred cows. He sneaked into Leonard Bernstein's party for the Black Panthers to produce "Radical Chic," and exposed the corrupt tactics of anti-poverty activists in "Mau-Mauing the Flak Catchers." He lampooned the modern art world in The Painted Word and modern architecture in From Bauhaus to Our House. In his novels, he challenged dogmas about race, immigration, and sexual morality, violating one left-wing taboo after another.
Read the entire review here.