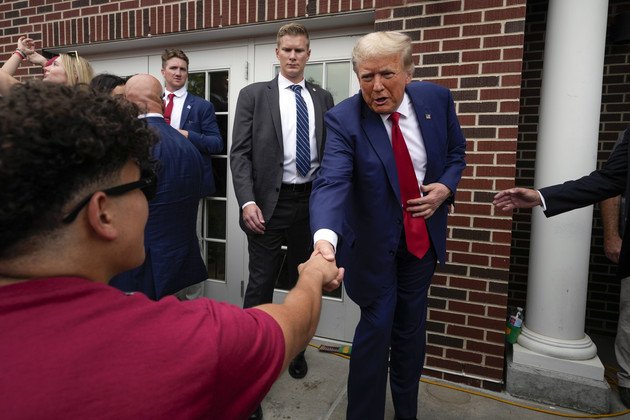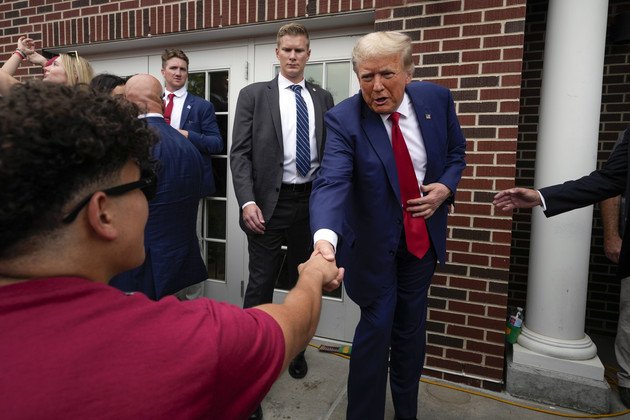 Here is Ross Douthat at The New York Times:
In the last week, the man whose judicial appointees overturned Roe v. Wade and whose administration was reliably hostile to unions has condemned the six-week abortion ban signed by DeSantis, promised to magically bring the country together on abortion and indicated he's going to counterprogram next week's Republican presidential debate by showing up on the U.A.W. picket line.
You can see these forays as proof that Trump thinks he's got the nomination in the bag, that the pro-life movement especially has no choice but to support him and that he can start presenting himself as a general-election candidate early.
But I suspect it's a little more complicated than that, and that Trump's willingness to show ideological flexibility — or, to be a bit harsher, to pander emptily to any audience he faces — has its uses in the primary campaign as well. Because what it showcases, even to primary voters who disagree with him, is an eagerness to win even at the expense of ideological consistency, an eagerness that much of American conservatism lacks.
And showcasing electability is arguably even more important for Trump in 2024 than in 2016, because he was at his weakest after the 2022 midterms, which seemed to expose his election fraud obsessions as a political disaster for the G.O.P. So by moving to the center early, while DeSantis and others try to run against him from the right, he's counteracting that narrative, trying to prove that he's committed to victory and not just vanity. (And on the evidence of national polls, in which he now does slightly better than DeSantis against Biden, it's working.)
Does Trump actually have a labor-friendly solution to the U.A.W. strike or a coherent pro-worker agenda? The answers are no and not really. But if showing public sympathy for workers and promising a 10 percent tariff on foreign goods are respectively an empty gesture and a dubious gambit, they are still a better political message than, say, what we got from Tim Scott, the candidate of pre-Trump conservatism, who suggested that the U.A.W. workers should be fired the way Ronald Reagan fired the air traffic controllers. (This kind of nonsense position, invoking Reagan's firing of federal employees in the completely different context of a private-sector fight where employers can't fire strikers, is exactly what the term "zombie Reaganism" was invented to describe.)
Likewise, can Trump actually mediate a national compromise on abortion by stiff-arming the pro-life movement? I wouldn't bet on it; for better or worse, I expect his transactional relationship with anti-abortion organizations to survive in a potential second term.
But his sudden pro-choice outreach is a cynical response to a real political problem for Republicans. If you aspire to restrict abortion beyond the reddest states in a politically sustainable way, you need at the very least a rhetorical modulation, a form of outreach to the wavering and conflicted. And better still would be some kind of alternative offer to Americans who are pro-choice but with reservations — with the obvious form being some new suite of family policies, some enhanced support for women who find themselves pregnant and in difficulty.
Read the entire piece here. Douthat is right: Trump is already pivoting to the general election.