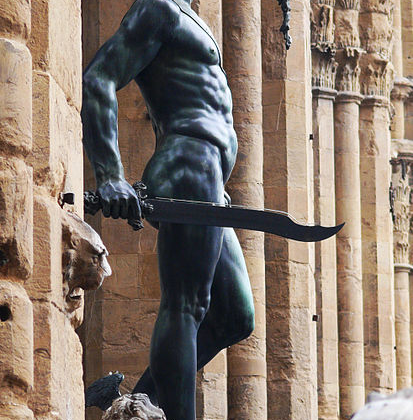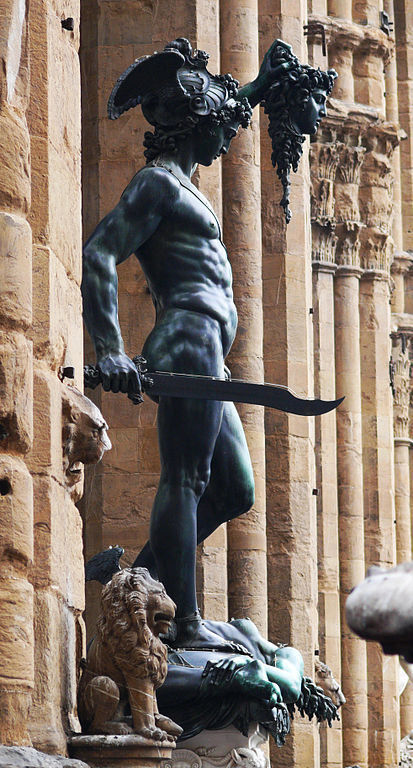 Are we a pagan people? There seems to be an upsurge in concern, in some cases celebration, that Western culture in general and perhaps the United States in particular may be experiencing a repaganization.
There is an online doofus, whose mentality is similar to that of the blockhead Andrew Tate, who calls himself the Bronze Age Pervert. Both parts of the appellation ("Bronze Age" and "Pervert") seem apropos, but I am most interested in the first part.
The fact that this fellow wishes to associate his ethic of hyper-masculine dominance with the ancient world is itself notable. There is a report in the Washington Post that, apparently, men think about ancient Rome an awful lot. Who knew? Louise Perry and Liel Leibovitz, writing in First Things and Commentary magazines respectively, both see a return to paganism. Perry is disturbed by our casual acceptance of killing the weak and unfit amongst us, exemplified by aggressive support of abortion and, especially in Canada, the rising promotion of euthanasia for all sorts of maladies. Liebovitz identifies creeping paganism in the rising tribalism promoted by theories of intersectionality and (ironically) diversity, as well as the worship of amorphous "change" found in the radical transgender movement and the worship of nature in the environmental movement.
Concomitant with the purported rise in paganism is the decline in Christianity. This can be measured in various ways. Church membership has collapsed. Through the 1980s, roughly 70% of Americans were members of a church. Now it is below 50%. Not surprisingly, then, church attendance has cratered. Perhaps the fastest growing religious group in America is the "nones," those with no religious affiliation. The "nones" aren't necessarily atheist, although surely many are. But even if they are theists, they do not connect themselves to any particular religious tradition and reject membership in any kind of formal religious community.
Kyle Harper, Sarah Ruden, and others have documented the massive cultural shift that occurred in the Roman world with the advent of Christianity. Christians had many novel notions such as one should not use women, children, and slaves as one's sex toys. This was so because created in the image of God, each person has inherent dignity, even the poorest and the weakest. As Perry notes, one manifestation of this dignity was the babies should not be killed because they are unwanted, inconvenient, or imperfect. Human relationships, far from being relationships of power, should be defined by love. Christians would not honor the brutal, bloody violence of ancient heroes of the sort depicted in The Iliad or Aeneid. Christians prioritized taking care of the poor and the sick, developing hospitals and places of education. The fear is that now with the decline of Christianity, the pagan ethos may again arise. Abortion laws barely distinguishable from infanticide. Euthanasia. Sexual perversion. Worship of power and strength over love and mercy. The assertion of the individual will rather than sacrifice for the common good.
I share this concern but wish to question at least part of the reasoning that leads sound thinkers such as Perry and Leibovitz to their conclusions. First, I can't help but think of C.S. Lewis's argument that he wished the West was repaganizing, because a Christian could work with that. The pagans, Lewis argued, at least saw the world as enchanted and had some concept of the transcendent. Their morals might have been poor, but they were not completely disoriented. Lewis notably believed that ancient paganism prefigured Christianity. To a certain degree, a vibrant paganism wouldn't be so bad from the Christian point of view because it would be ripe for conversion.
The threat, thought Lewis, may not be paganism per se, but rather that of nihilism. Flannery O'Connor famously wrote, "If you live today, you breathe in nihilism. In or out of the Church it's the gas you breathe. If I hadn't had the Church to fight it with or to tell me the necessity of fighting it, I would be the stinkingest logical positivist you ever saw right now." If I may paraphrase Walter Sobchak from the film The Big Lebowski, say what you will about the tenets of paganism, but at least it's an ethos. The decay of Christianity is not leading to a new paganism, but a kind of decadent bourgeois nihilism, creating what Leo Strauss, drawing from Max Weber, termed "specialists without spirit or vision and voluptuaries without heart."
Granted, the outcomes of pagan versus nihilistic times may be indistinguishable. In a nihilistic world, per Nietzsche, all that is left is the will to power. There is no good or evil, just what we want versus what we don't want. What we find pleasant rather than unpleasant. The dream of the Broze Age Perverts of the world is that they can be the Übermensch and impose their will upon the weak and vulnerable. Nietzsche saw Christianity as a slave religion because it turned suffering and weakness into a virtue, what with all that "blessed are the meek and poor" and emphasis on sacrifice for others. Many today feel the same.
The modern age tells itself a rather large fib. It wants us to believe that liberated from old prejudices and superstitions, able to become the artists of our own lives, we will be blissfully liberated to find endless joy now that we are freed from the shackles of monkish ignorance. Yet our experience has been quite the opposite. As we have broken down barriers, barriers regarding family, sex, religion, even life itself, what we have experienced is not the bliss of liberation, but anxiety, depression, loneliness, suicide. We don't marry. We don't have children. We don't have friends. Some critics are correct that in the absence of transcendent religion, we tend to turn politics into religion, making it more bitter and divisive. We are engaged in what Strauss called "a joyless quest for joy."
Because the outcome is the same, it is not really important whether we call it paganism or nihilism. A people who have lost a sense of the transcendent, who fail to appreciate the good, the true, and the beautiful, and who live parasitically off a Christian heritage of love and charity, will not find themselves in an Age of Light, but in an Age of Darkness.