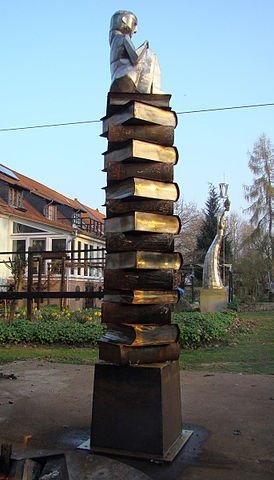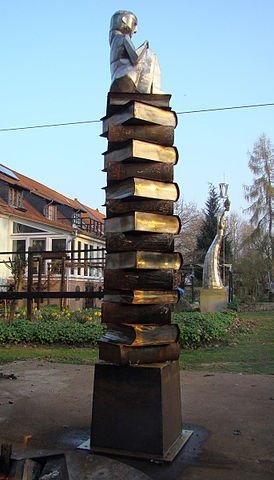 This essay was originally published in February 2023. In conjunction with the forum on higher education that is taking place at Current this week, we are re-running it, as it addresses a topic significant for conversations about education right now.
In his 2010 book about higher education, The Marketplace of Ideas, Louis Menand writes that: "In a meritocratic society, citizens need a common fund of knowledge, a kind of cultural lingua franca, to prevent politically dangerous divisions from developing." This belief is part of why we have civics education in high school, standardized testing, and state funding for universities. But despite our long national history of attempting to maintain a common fund of knowledge and our love of meritocracy, support for that common knowledge is constantly being frustrated.
If there is a common ground that Americans of all stripes stand on, it may be the importance of meritocracy. From the beginning, Americans have loved the idea of a "self-made man"—like Ben Franklin walking into Philadelphia with next to nothing in his pocket but on his way to greatness. That can only happen with meritocracy. Our admiration for a meritocratic system spills over into our love of sports. In sports, talent should rise to the top, the best players should win. Incomes and inherited names aren't supposed to count for much. All of the biggest baseball scandals have been about unfair advantages and games that aren't square. Our love of meritocracy runs so deep that feelings about it affect us on a personal level and skepticism of it feels like extreme politics.
Education is one of the realms in which we expect to see meritocratic principles in practice. This was one of the reasons why schools were integrated and why it is shameful when a state lags behind its peers. States have a great deal of control over K-12 education, but standardized testing and the SAT and ACT help keep content relatively coherent across the country—contributing to that common fund of knowledge. Belief in the importance of education for a meritocracy was behind the land grant universities, the GI Bill, and the continuing funding of higher education. Within higher education, general education curriculum is inspired by the value placed on that common fund of knowledge, for a meritocratic society.
Despite all of that, that common fund of knowledge is under attack. Very often when states and school boards intervene to change education, they are trying to limit what students are exposed to, not expand it. Most states spent less supporting higher education in 2020 than they did in 2008. This makes it harder for citizens to attend college and no amount of blaming rising fees will make up for the missing funding. College funding cuts have real consequences. And you can always find another argument against general education, typically tied to making college cheaper. There is a push to make education increasingly à la carte and quick service and job skill oriented. Whose best interest will that serve?
We seem to be forgetting that the common fund of knowledge is a line of defense for students and citizens. General education doesn't just make you more well-rounded, it makes you less vulnerable to spurious claims from fields you didn't specialize in. With constant new innovations and opportunities for investment, we need citizens who aren't so credulous. The common fund of knowledge can make it harder for others to take advantage of you. General education also makes you more versatile in an ever-changing economy. And it makes you a better-informed voter. Common knowledge is like keeping jumper cables in your car. It can come in really handy.
Those who have too little of the common fund of knowledge often find it very difficult to succeed. This can be seen very clearly in the extreme cases. Books like Tara Westover's Educated and documentaries like Surfwise, about the Paskowitz family, show that children raised in blissful ignorance of normal education find themselves with limited ability to enter society and advance in it should they choose to do so. The harder it is for people to access general education, whether K-12 or in college, the more challenging it is for them to rise in the world.
When it comes to civil society, the common fund of knowledge is one of the ties that binds. We do not all have the same social and geographic experiences. We do not all watch the same news. We do not all work in the same fields. A common fund of knowledge gives us a shared starting point for conversation and for engagement with each other. That common fund of knowledge can include knowledge about the range of American experiences and voices. It keeps us from being foreigners to each other. General education includes knowledge about our country—its political system and structures, its natural resources, its history. All citizens deserve this information.
As Americans drift apart politically and economically, it is a good time to reinforce the importance of the common fund of knowledge. That common knowledge will only succeed if we support education in the right ways. General education may not always seem like much, but it is an important ingredient for meritocracy.