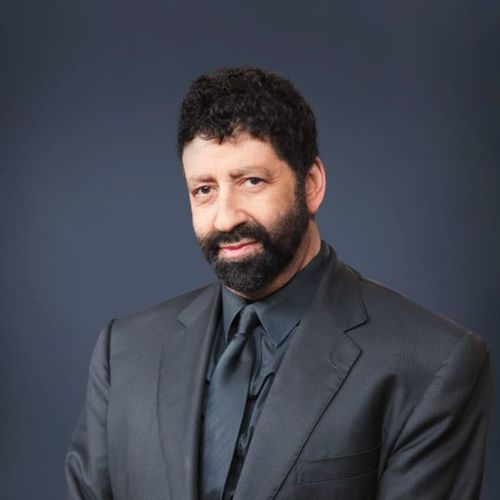 I was recently talking to a conservative evangelical Christian who has read all of Messianic rabbi Jonathan Cahn's books. Cahn has a huge following in the certain sectors of the evangelical world. Back in 2019, The New York Times ran a feature on him titled ""MAGA Church: The Doomsday Prophet Who Says the Bible Predicted Trump."
Many believe Cahn is a prophet of God. Tony Perkins of the Family Research Council may also believe this, since he invited Cahn to speak at this weekend "Pray Vote Stand Summit."
Watch:
1:50ff: Cahn says that Western Civilization was forged by an excorcism of demons.
2:30ff: He believes that the United States is demonically possessed.
3:30: Cahn says that in the last half-century, the United States has been undergoing a demonic shift toward paganism.
5:00: Cahn says that the removal of prayer and Bible-reading from public schools "opened the door" to demonic influence in the United States. America drove God out of the public square. I said this in another post this weekend, but I still can't understand how it is possible, theologically, to drive God out of public schools.
6:05: Cahn says that the "Charging Bull" on Bowling Green in New York City is actually the "molten bronzed bull" prophesied in the Old Testament. It is a sign of paganism. It is a symbol of the pagan God "Baal."
8:45ff: Cahn says pagan goddesses will blur the lines between male and female, creating a "spirit of androgeny" in the United States.
Cahn argues that everything associated with the LGBTQ movement and Pride Month (June) has specific roots in ancient paganism.
14:40: Cahn tells the crowd that they are "living in Biblical times" and they must fight for God and "cast out the darkness" to save the culture. By this point he has everyone in the room on their feet cheering.
There was a time when the Family Research Council was a political action group that fought for traditional Christian Right concerns related to abortion, traditional marriage, stem-cell research, etc. Today the Family Research Council has become the evangelical arm of the MAGA movement and has climbed into bed with the New Apostolic Reformation and its MAGA prophets. Cahn's opening sermon is a perfect example of this.