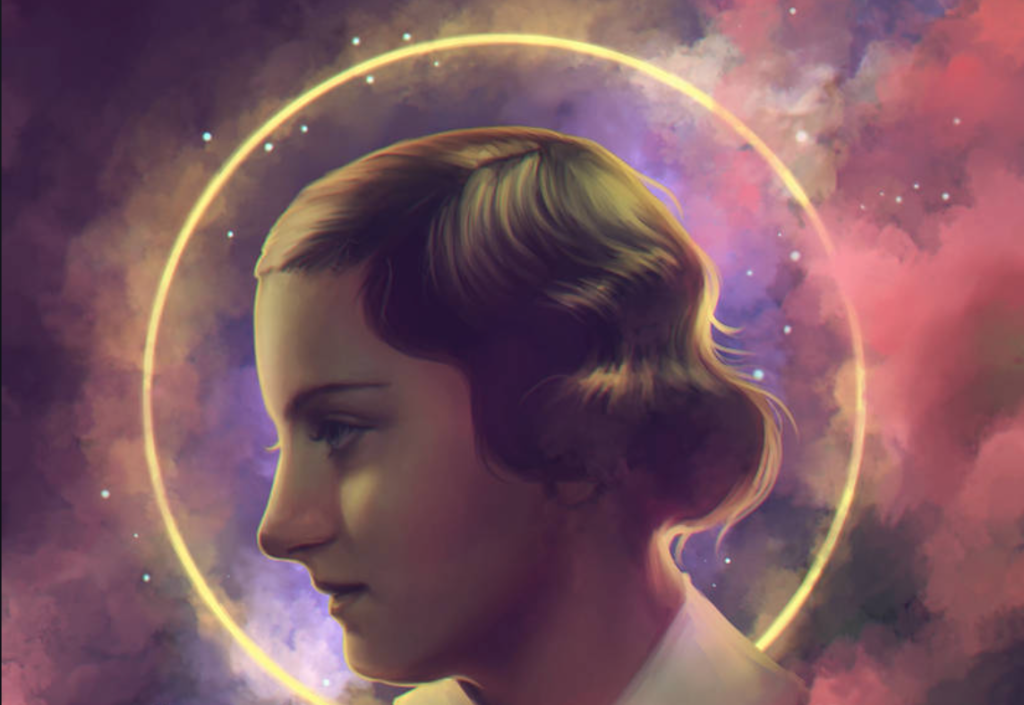 Hannah Szenes helps us hear the sounds of a still, small voice
We begin with a sound. The leaves on the trees just outside the house make a noise that in a textbook instance of onomatopoeia manifests in a word that in several languages sounds much like the sound of nature itself: rustling. And so hearing it triggers a linguistic memory: In Hebrew, this rustling is rishrush. This word itself sounds just like the noise of the leaves, doesn't it? Except the most famous use of this term in Hebrew poetry in Hannah Szenes's short poem of prayer, now eight decades old, does not describe leaves or trees. Strangely, it describes the sea.
Have you ever noticed just how loud the natural world is? If you stand still in the woods even on a day that is not very windy it feels strangely overwhelming, especially when you first come out of a quiet house. It's like the trees are plotting an attack. Or maybe their conversation, although exceedingly loud, is animated in a kindly way—just like one of my children who can only converse at one volume: at the top of his lungs.
In her poem Szenes lists just a few things that, she prays—or begs in heartfelt despair—will never end. The rustling of the waters of the sea, rishrush shel ha-mayim, is exactly in the middle of her list. But maybe the story of this word is not quite so poetic once we dig deeper. Invented by the early twentieth-century writer Chaim Bialik, it determinedly made its way into dictionaries and works of modern Hebrew literature.
Yet there is something poetic in the idea of a people without a land, without a modern language until only a century and a quarter ago, effectively inventing some terms for things people have always wanted to talk about. A living language, after all, must have words for all that we hold dear. Didn't Adam too once do likewise, naming the animals God brought before him and then naming the one who would be his other half? We both reduce and elevate those we love by the words we use to speak of them, name them, call them repeatedly back to us. Our words when heard from afar become yet more rustling, merging with the songs of trees.
Maybe it doesn't even matter what this sound is called. What matters is that we hear it—this rustling, both ominous and comforting, a reminder that in this incongruous partnership of unlikely neighbors, the trees around the house will still speak their piece, not caring that some of their brethren were taken out a few decades ago to make way for this artificial structure, voiceless on its own but happy to resonate with the sounds of its inhabitants. Or maybe on their especially loud days the trees are protesting the injustice of humanity's encroachment on their turf. But there is no question about it: For this house to exist, to make its determined stand and stamp upon this landscape, some of these rustling giants had to die.
Szenes's poem is beautiful. It is also very simple, just a laundry list really: Here's what I love and want you, God—the only one who can preserve any fragile created beings—to preserve.
And yet it only dawned on me recently that as she pleads with God for these things to never end—the sand, the sea, the rustling of the water, lightning, prayer—her list of loves she wishes to preserve includes no people. Perhaps it is because Szenes, executed by the Germans at age twenty-three, never got to experience life with a family of her own. She never got to experience the noise of other voices, ones that could never be described as mere gentle rustling because they grasp your heart in a way that is tender yet unrelenting. And yet while Szenes named no people on her list, she thought of them. The last and most important on her list is prayer—the prayer of mankind, tfilat ha-adam. Preserve their prayer, God, she prays.
Yes, nature has a voice. Its beauty reflects the voice of its maker, who spoke all of this into existence at a time literally immemorial. None of us existed then to remember or tell of it, yet we know this truth. All the trees and rocks and seas can do is cry out in affirmation, in praise, that yes, they are created beings just as we all were and are. But it is people—flesh and blood rather than wood or stone—who pray, beg, entreat God in their joy but especially in their sorrow. The voices of nature are mere refrains to the song of prayer that we sing, sometimes in joy, other times in despair, and at last, overwhelmed with the unfathomable depth of the love of God, in gratitude.
Unlike so many resolutely secular Zionists of her generation, Szenes's diary reveals that she had a deep faith. Living in safety in (then) Palestine with the knowledge of what was happening to other Jews across Europe during the Holocaust, she did not know that her life would take a tragic turn. But then, volunteering for a rescue mission in the middle of a war, surely she knew that capture and death were a possibility. Whatever the reasons, she opened this poem with the same cry that another persecuted Jew who faced execution two thousand years before had used as well: "Eli, eli"—"My God, my God!" I somehow imagine her writing this at the sea, hearing its rustling waves in response, offering momentary comfort.
But in the end none of the rustling voices outside can compare to the sounds of people we love. Through their existence, their presence in our lives, God speaks to us too—the loud elementary-schooler reciting a poem just to hear the echo of his voice, the sulking teen inhaling food at the table and grunting in thanks, the loving spouse unloading the dishwasher, dishes clanging, because he knows this is the one household chore I deeply abhor, the tired little girl sighing in contentment as she falls asleep at the end of the day.
Nadya Williams is the author of Cultural Christians in the Early Church (forthcoming Nov. 2023 from Zondervan Academic). Her next book, Priceless, is under contract with IVP Academic. She is Book Review Editor for Current, where she also edits The Arena blog.
Image credit: Creative Commons