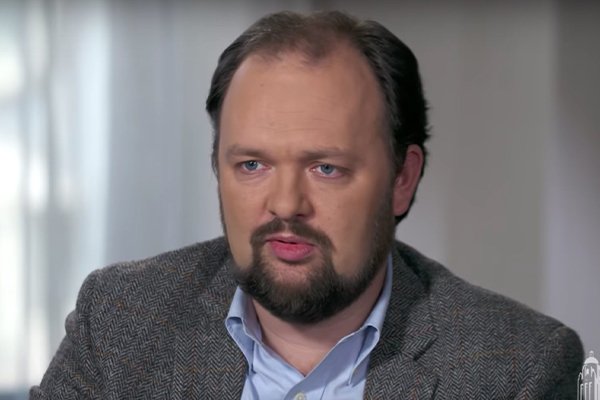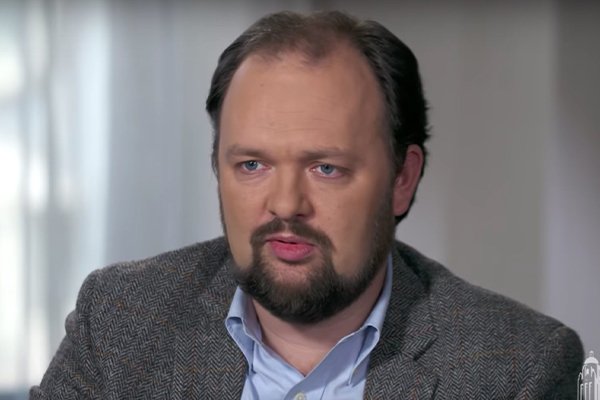 Here is Isaac Chotiner at The New Yorker: "Douthat is highly skilled at addressing liberal Times readers in a manner that makes clear he is not one of them, without allowing them to think that he actually holds views—about Donald Trump, say, or the importance of vaccines—that would render him beyond the pale."
A taste of Chotiner's piece "Ross Douthat's Theories of Persuasion":
Douthat, who joined the Times in 2009, occupies an all but vanished position: he is a Christian conservative who lives among liberals, writes for them, and—even when he is arguing against abortion, or against "woke progressivism"—has their respectful attention. This is in part because he is curious, not only distraught, about the decline of faith in American life. For Douthat, the most interesting question is whether that decline will lead to, as he put it in a recent piece, "a truly secular America," or "a society awash in new or remixed forms of spirituality," from the post-Christian right to the post-liberal left (which practices "a variation on the Protestant social gospel"). He writes frequently about his own Catholicism and about the fate of the Church—he strongly opposes Pope Francis's efforts at liberalization, especially regarding divorce and remarriage—but he is also fascinated by other forms of spirituality and by the supernatural, as well as, in the case of U.F.O.s, by the simply unexplainable. Douthat offers a counter-secular perspective—one that encompasses both the Catholic conservatism that currently rules the Supreme Court and the skepticism of science and tendency toward conspiratorial thinking that activates the political fringes.
In addition to his political commentary, Douthat generates a steady stream of columns on popular culture, especially film and television. (Since 2007, he has been the film critic at National Review.) For a social conservative, these are rarely fogeyish. Even his most pessimistic work—he wrote a book several years ago called "The Decadent Society," which argues that American culture is essentially stagnant—seldom extends to critiquing works of art for their ethical failings. "He's not a philistine, and he is interested in culture in ways that are not just oppositional," Michelle Goldberg, his Times Opinion-page colleague, told me. "And he is such a creature of left-wing milieus, even if he is critical of them. I suspect that he is more comfortable in them than he would be in conservative milieus."
James Bennet, the former editor of the Times Opinion page, told me that Douthat possesses "the ability to kind of think out loud in a nonthreatening way." In this respect, Douthat is nearly the opposite of the Times' best-known conservative columnist, David Brooks, whose musings on marriage, faith, and privilege routinely infuriate readers. "He has an amazing ability to make me feel envious," Brooks said of Douthat, when we spoke by phone. "A lot of people can make broad points. A lot of people can dig up facts. But Ross just has a mind that allows his columns to be incredibly closely argued." Other conservatives on the Times Opinion-page roster—the foreign-policy analyst Bret Stephens, the Christian legal scholar David French—frequently challenge Republican viewpoints, but Douthat is distinguished by how often he gives liberals a sustained hearing.
At its most basic level, Douthat's popularity among Times readers and progressives can be explained by his long-standing critique of the Republican Party. Years before conservatives like Brooks, Stephens, and French were driven from the Party by Donald Trump, Douthat complained that it was in thrall to donors at the expense of a more family-friendly economic agenda. In 2008, he and Reihan Salam—then his fellow-columnist at The Atlantic, and now the president of the Manhattan Institute—published a book called "Grand New Party," which argued that both parties had failed working-class voters, and that Republicans could win them over by focussing on tax cuts that were not aimed primarily at the wealthy and on support for working families.
Read the entire piece here.