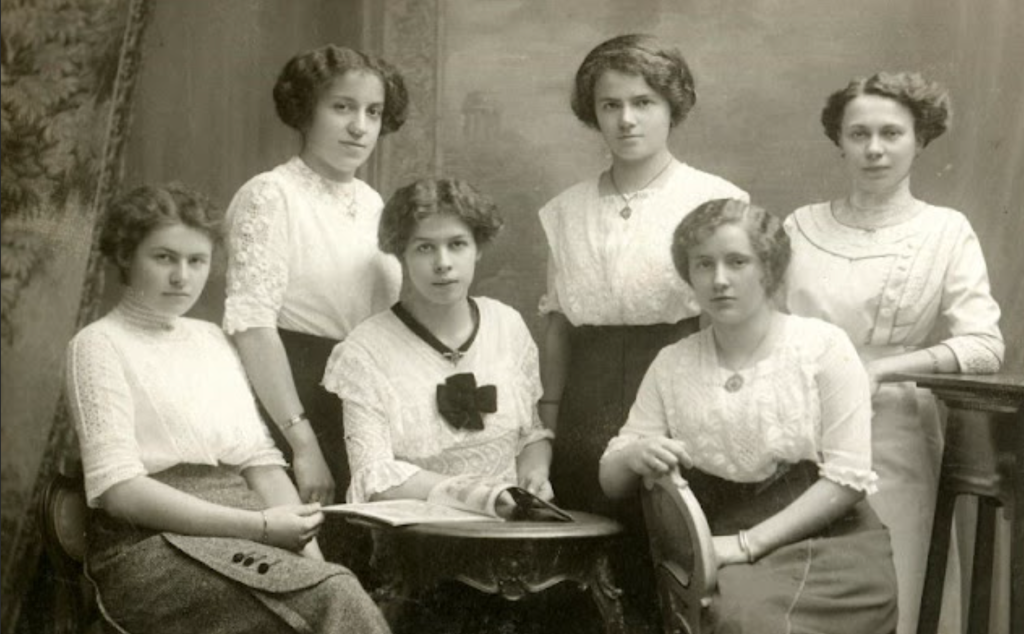 For college students, wisdom is often cultivated in communities of friendship
As the father of two college graduates, I have seen first-hand the important role friendships play in the transition to university life. This is especially the case for young people who attend school hundreds of miles from home. In her 2016 book Connecting in College: How Friendship Networks Matter for Academic and Social Success, sociologist Janice M. McCabe writes, "There is one crucial factor determining a student's academic success that most of us tend to overlook: who they hang out with."
According to McCabe, the friendships college students cultivate vary widely. My daughters had a tight-knit group of friends with whom they spent most of their free time. But they also had friends they made through their academic majors, sports teams, and part-time jobs.
I often encourage the students I advise to seek out friends who will help them cultivate wisdom. The pursuit of wisdom happens in communities of friendship—the kinds of potentially deep relationships forged around conversation about things that matter. The writer of Proverbs, that great book of practical wisdom, reminds us that "Iron sharpens iron, and one person sharpens the wits of another." I really like the Living Bible translation of Proverbs 27:17: "A friendly discussion is as stimulating as the sparks that fly when iron strikes iron."
One fruitful way to encourage students to forge communities of wisdom is through stories about the past. American history is filled with examples of women and men pursuing friendships out of a desire to grow in wisdom.
In eighteenth-century Philadelphia, artisans and craftsmen gathered on Friday evenings for conversation about current events, political affairs, science, and moral issues. One of the members of this group, Benjamin Franklin, called this little community "The Junto" and described it as a "club of mutual improvement" conducted "in the sincere spirit of inquiry after truth." This intellectual fellowship of blacksmiths, carpenters, bakers, and printers grew so popular that it evolved into the American Philosophical Society, an institution for the advancement of knowledge that still exists today on Fifth Street, across the cobblestone from Independence Hall.
In the early nineteenth century, Frederick Douglass, an enslaved man not much younger than today's college students, gathered with people his age—white and Black—on the docks in Baltimore. Through their conversation Douglass learned about the ideals that shaped the nation's birth and how the founders did not apply those ideals to him because of the color of his skin.
When he returned to a Maryland plantation, Douglass met his fellow enslaved men and women under the shade of trees in the woods behind an old barn and taught them everything he had learned in Baltimore. He would later return to the city and join the East Baltimore Mental Improvement Society, a club of free Blacks devoted to discussing issues related to race, slavery, religion, and politics.
In 1805 a group of sixteen unmarried young women started the "Boston Gleaning Circle," where they built relationships and female solidarity around the reading of poetry, the discussion of history, theology, and geography, and the sharing of short essays. They always started their meetings with a reading from the Bible, perhaps to remind themselves that their efforts to discern the times needed to happen in the context of the Author of all wisdom.
Their stated goal for meeting in this "social way" was "to search for truth." They explored questions such as "What is Virtue?" and "What is conducive to improvement, the study of Books or the study of Mankind?" The Gleaning Society's constitution stated, "We should ever consider the importance of storing our minds with useful knowledge, but at the same time, it has a more than ordinary claim on our attention. It is the great end which we ourselves have proposed in forming this society; and next to communion with our God, it is the most sublime employment with which we can be engaged."
The Gleaning Society became the first female literary society in America, and these societies became the backbone of the women's suffrage movement.
When I talk about these communities of learning in my U.S. history classes, I often ask my students to consider continuing the conversation when they get back to their dorms and homes. This request usually draws laughs and a few eyerolls. Some of my students look at me as if I am crazy to suggest that they would return home and start talking about schoolwork with their friends, family, or dorm-mates. But this is precisely the kind of practice that cultivates wisdom. It is in these conversations that education—real education, not just training or degree-seeking—happens.
If you are a college student reading this piece right now (perhaps your mom or dad just sent it to you), let me encourage you to find some friends, brew some coffee, and start your own Junto. Name it after your dorm room or some place on campus. Schedule a regular time to meet. Ask a professor to drop by a couple times over the course of the semester. After all, there is wisdom to pursue!
John Fea is Executive Editor of Current