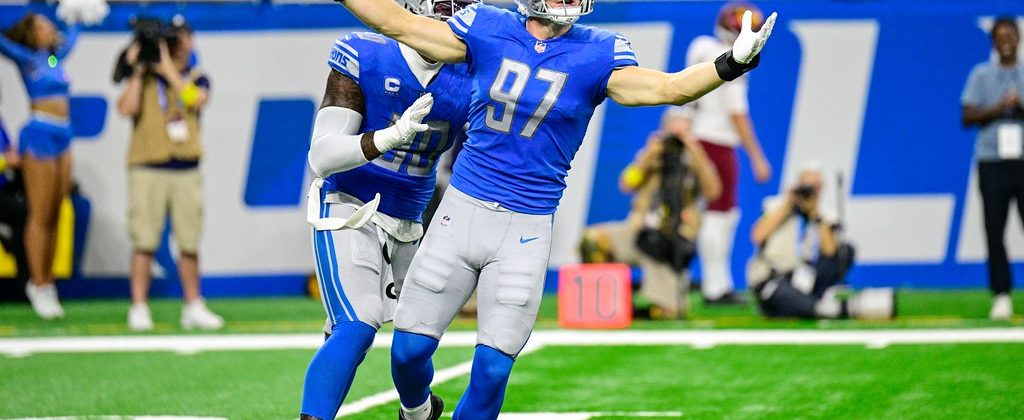 I am not a Detroit Lions fan, but I have a future son-in-law who lives and dies with the team. Over the last couple of years I have watched him as the Lions lose yet another game on a last-second field goal. I just sent him Tim Alberta's recent piece at The Atlantic: "My Tortured Relationship With the Detroit Lions."
Here is a taste:
It was the worst season an NFL team had ever played—and I didn't miss a single snap. Every Sunday that fall, during my last semester at Michigan State University, I watched, yelled, seethed, prayed, and ultimately witnessed the Lions come up short. A few minutes later, as predictable as a late-game turnover, the phone would ring. My dad wanted to check on me. We would commiserate for a little while, then talk about other things. Every conversation ended the same way. "We'll win the next one," he would say.
By then I was old enough to realize something: Dad didn't actually believe we'd win the next one. He wasn't predicting a breakthrough victory. He was teaching me how to handle defeat; he was urging me not to give up hope. He was assuring me that, no matter what, we'd talk again the following Sunday.
A few summers ago, the day after Dad died, I stood outside a funeral home with my brother Brian. Our father's passing had been sudden and shocking; both of us were in a daze. After standing there in silence for a while, my brother let out a sigh. "Man," he said, "Pop never got to see the Lions win."
Read the entire piece here.