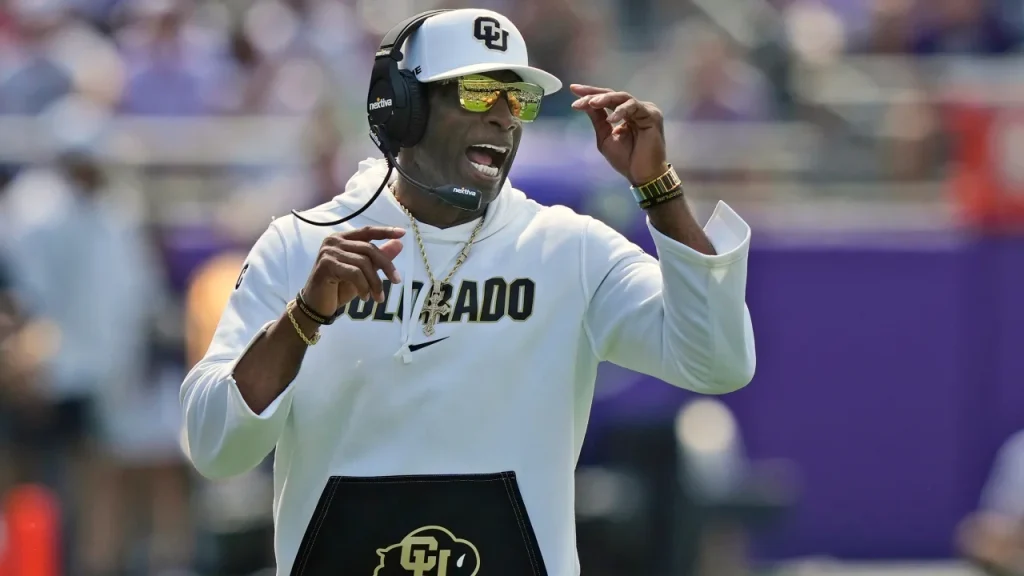 After the University of Colorado football team upset victory over Texas Christian last weekend, evangelicals fell in love with the Buffalo coach Deion Sanders. Here are some examples:
Every now and then Glenn Beck's Blaze Media publishes something I agree with. 🙂 I am no fan of Trumpy Kansas City sportswriter Jason Whitlock, but his piece on Deion Sanders, though a bit over the top, makes some good points. Here is a taste:
Does Deion Sanders believe in Deion Sanders?
He's certainly not acting like a believer – in himself, the Colorado Buffaloes, or the God he proclaims when he occasionally takes a break from self-promotion.
Following Colorado's upset of 17th-ranked Texas Christian, Prime Time behaved like an insecure 29-year-old woman trying to convince herself that streaming reality TV shows, cooking shakshuka, and getting drunk at a Beyonce concert beats marriage and kids.
And this:
You live long enough, and you begin to figure out that God's ways are superior to man's. Deion hasn't surrendered to that fact yet. It's disappointing. But he's rarely confronted with any hard truth. He loves the lies and dopamine of social media. It's where he hunts for recruits and develops his worldview.
Twitter has convinced Sanders that white football fans and coaches feel threatened by his skin color and ascension to head coach at a Power 5 school. It's as if he's unaware that he replaced a black head coach at Colorado and that black players dominate most locker rooms.
No one's threatened, Deion. They're annoyed. They're the same kind of annoyed as Eddie Robinson Jr., the head coach at Alabama State, a historically black college. Last year, when Deion led Jackson State, Robinson beefed with Deion. Robinson infamously claimed that Deion "wasn't SWAC."
Deion's lack of humility and loyalty and out-of-control hypocrisy are annoying. Deion says he's coaching for the kids but mostly talks about himself. Deion says he's coaching to uplift black coaches, but he hired white coordinators at Colorado. Deion says he's a follower of Jesus Christ, but he completely ignores every scripture related to humility.
Read the entire piece here.