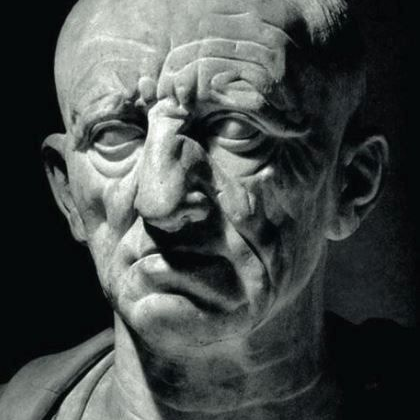 Americans are living longer. Americans are working longer. Are some of them working too long?
Earlier this year, headlines shared the saga of a 95-year-old judge who is refusing to retire. Pauline Newman has been a federal judge for 40 years. Many of her colleagues say she is slipping. "Those colleagues have accused her of misconduct, saying she can no longer do the job she is guaranteed for life." She countered with a lawsuit. It's not just that she wants to keep working. She also won't take on "senior" status. Why? She told a colleague, she was "'the only person who cared about the patent system and innovation policy' on the court."
This situation is more common than we might realize. Even the case from last year about the NYU professor allegedly let go for being "too hard" for students may not entirely be about academic standards. That professor was already retired from another institution and in his mid-80s. Maybe he old-fashioned, maybe he was too old to do his best work. Of course, it's illegal to suggest that someone is too old for employment. It becomes difficult for us to know what was really underneath it all. How many other cases which seem to be about standards or politics are actually about age and age-related decline in abilities? We don't know.
There are several issues at play here. First, it seems to tragically be the case that many intellectual careers are like boxing—people stay in the ring too long. Many are unable to recognize that their best years are behind them. This can extend into an inability to recognize one's own weaknesses. Some people really are experiencing declining skills and abilities.
Second, sometimes the issue isn't ability, but appreciation of context. In many academic fields, there are limited job opening every year. There are not unlimited federal judgeships, either. These are not the only two careers like this. Every 90+ person in those roles is preventing someone who should be able to enter the profession from being able to do so. Love of profession should motivate us to do what is best for the field, not just what seems best for ourselves. Some people have no choice but to work in their old age, they still need the income. But for those who have a choice, why not choose opportunities for others when you are in your final years?
Third, we do not respect old age. Not only do Americans try to live without thinking about death, we try to live in denial of aging. We've known this for some time about middle age. But the resistance continues long past that. Apparently, nothing could be worse than transitioning out of the peak of our abilities. Nothing could be more horrible than entering a new phase of life. This is tragic because it will happen whether we acknowledge it or not, whether we want it or not. We need a healthier relationship with old age. This will only become more of an issue as more Americans live longer.
We need a healthier relationship with old age, because productivity is not the measure of a person. The belief that one's value comes from one's financial contributions or from productivity in labor is associated with some of the most exploitative political philosophies. It is not associated with the vast majority of traditional societies or religious traditions. And as Western societies continue to expand old age benefits, certainly "someone has to pay" for that, but it not the case that the existence of elderly Americans, even retired ones, is, in itself, a massive threat to our national prospects. We have economic and geographic space for elderly people, even if imperfect. We need to create more emotional and philosophical space for them, as well.
Fourth, we seem to be forgetting that work is not your whole life. We should have hobbies and interests and other occupations. If those things are lacking and if we don't have good relationships—work will not be a suitable substitute. In the Washington Post article, Judge Pauline Newman reflected on what she might do if she retired. "'Would I be a litigator? Would I be an artist? Who knows,' she mused. 'But at this stage, I no longer think about what I would do in retirement. I want to spend my last five years correcting my colleagues' mistakes.'"
We all want to believe the work we do is important. We all want to feel irreplaceable. But we can do important work without working forever and without blocking the ability of others to enter our career fields. And the ways in which we are irreplaceable will not ultimately be professional.