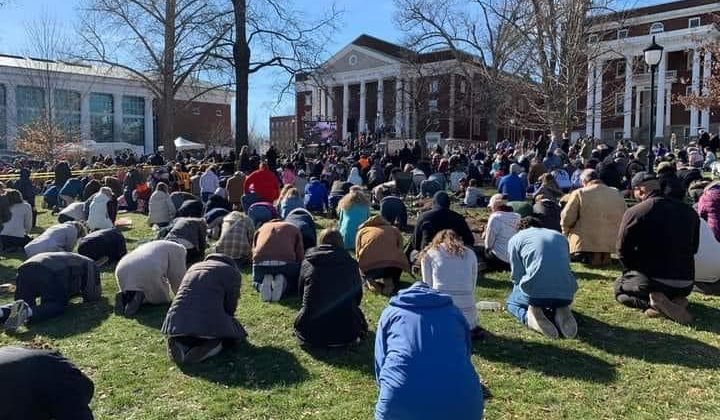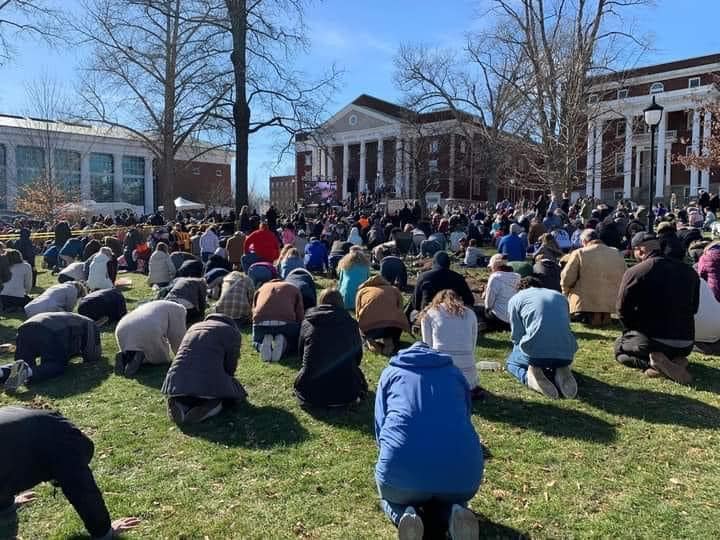 Some of you recall the revival or "outpouring" that happened earlier this year at Asbury University in Wilmore, Kentucky. We covered it extensively here.
Over at Inside Higher Ed, Sara Weissman writes, "Asbury University, a small Christian institution in Kentucky, is welcoming a surge of new students this fall. Campus administrators say this semester marks the largest year-over-year enrollment increase in the university's 133-year history."
Here is a taste of Weissman's piece:
Asbury has now grown significantly. Total student head count, including graduate and online students, reached about 1,939 students as of last Friday, 300 more students than the 1,639 students enrolled last fall, an unprecedented increase of nearly 20 percent. Meanwhile, the total incoming undergraduate class, including those in dual-enrollment courses, students in nondegree programs and those who stopped out and returned, is the largest the university has ever had. Students represent 32 states and 24 different countries.
Enrollment figures are still subject to change, and a more formal count will happen later in the semester, but those are "really encouraging numbers" and a welcome change after several years of decline during the pandemic, said Kevin Brown, president of the university.
He isn't sure how much the widespread public attention from the spring revival has driven enrollment growth after looking more closely at enrollment patterns. He said enrollment has been consistently high since last fall, before the mass prayer service took place, which suggests an "outpouring effect" isn't the whole story.
But he believes it likely played some role. He's heard from professors that prospective students regularly talked about the mass gathering during visits to campus. He also emphasized that the university's ethos "as a distinctly Christian school" is a draw for many students, and the influx of believers and nonstop praying signaled that identity in a very public way.
Students want universities "to be clear on their identity and what they're offering," he said. "Institutions that do that well, whether it's secular or religious or whatnot, are going to have an advantage. I think that what happened in February was helpful for us to just reinforce to people the clarity of 'this is who we are, and this is who we desire to be.'"
Brown also attributes the growth to some initiatives undertaken over the last two years, including recent partnerships forged with several private Christian high schools to create a strong local pipeline to Asbury. Students at these schools can take dual-enrollment classes and, if they meet certain academic criteria, qualify for guaranteed scholarships. The university also streamlined "plus-one" programs that allow students to follow up a bachelor's degree with earning a master's degree in one year or less.
Read the rest here.