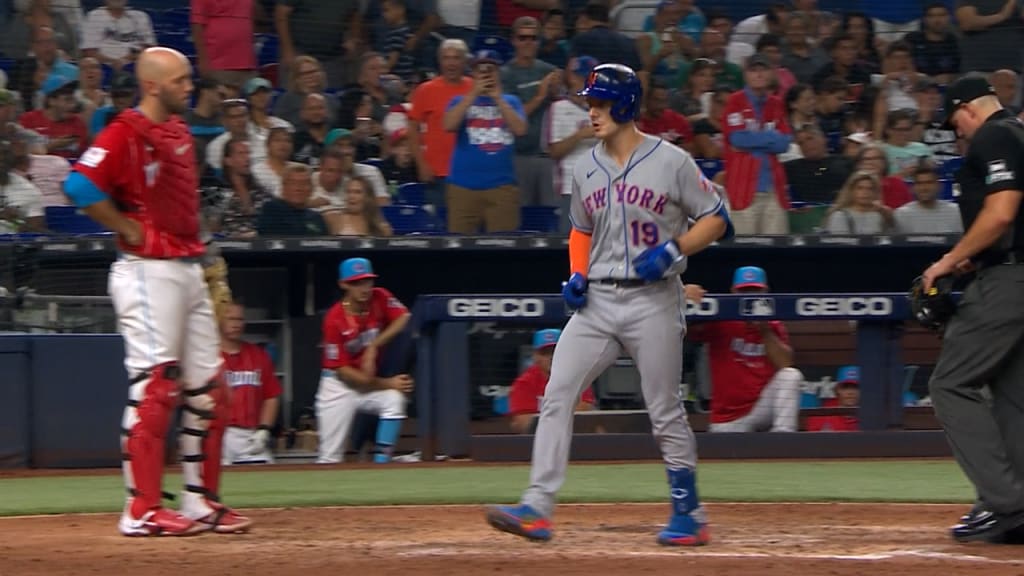 Over at The New York Times, David Waldstein writes about a new development in the culture of Major League Baseball. In the old days walk-off wins were "celebrated at home plate with the player who scored." But at some point "the emphasis flipped to the batter." Waldstein says this change took place "without explanation."
Here is a taste of his piece:
Ray Knight scored one of the most famous runs in baseball history, jumping onto home plate and into a sea of gleeful Mets teammates to end Game 6 of the 1986 World Series. It was a wild outpouring of joy from a team that played hard and celebrated harder.
But if that same play happened today, the scene would look much different. The Mets would have streamed out of their dugout and, instead of turning left toward home plate, almost certainly sprinted to their right to chase Mookie Wilson, the batter who put the ball in play, slapping his helmet and hugging him tight.
At some point the philosophy of celebrations shifted entirely, with the player who was at bat being the ultimate hero, even if the winning run scored on a fielding error. The one who touches home plate, no matter how dramatic his route to get there, is just the last click of the machine.
"It definitely has changed," said Ron Darling, a pitcher for the 1986 Mets who is now a broadcaster. "Back then, you wanted to greet the player scoring the winning run. Now you want to reward the guy that does whatever. It's a 100 percent change."
Read the rest here.