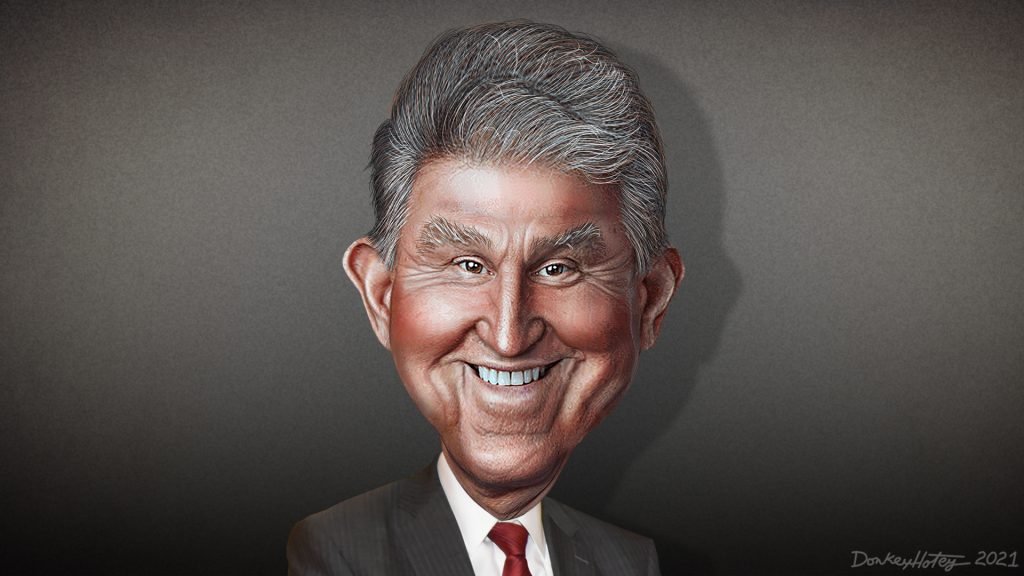 According to a new poll, West Virginia governor Jim Justice leads incumbent Joe Manchin by thirteen points in the state's 2024 U.S. Senate race. If Justice wins next November, the GOP will pick-up a seat. Justice is a Republican. Manchin is a Democrat.
No wonder Manchin is considering a "No Labels" presidential run.
Some of you may remember that Jim Justice once teamed with Jerry Falwell Jr. in a failed attempt to get rural Virginia counties to leave the state and become part of West Virginia. They called it "Vexit."
Here is MetroNews:
In the race for U.S. Senate, Gov. Jim Justice has a strong advantage over Congressman Alex Mooney in the Republican primary and an edge over incumbent Joe Manchin in a possible General Election matchup.
And new polling shows that in the Republican race for governor, Delegate Moore Capito is leading a field that also includes Attorney General Patrick Morrisey, businessman Chris Miller and Secretary of State Mac Warner.
Those snapshots are according to the most recent MetroNews West Virginia Poll results released this morning at the annual business summit hosted by the West Virginia Chamber of Commerce.
The poll included 402 interviews with registered voters across all 55 counties from August 16 to 26. The confidence level is +/- 4.9 percentage points.
The poll shows Justice with 58 percent of the likely vote in the Republican primary for Senate, compared to Mooney's 26 percent. Sixteen percent of Republican voters said they are not yet sure.
Justice has a narrower but still substantial lead over incumbent Democratic Senator Joe Manchin if they meet in the General Election, with Justice at 51 percent and Manchin at 38 percent. Eleven percent were not sure.
Read the rest here.