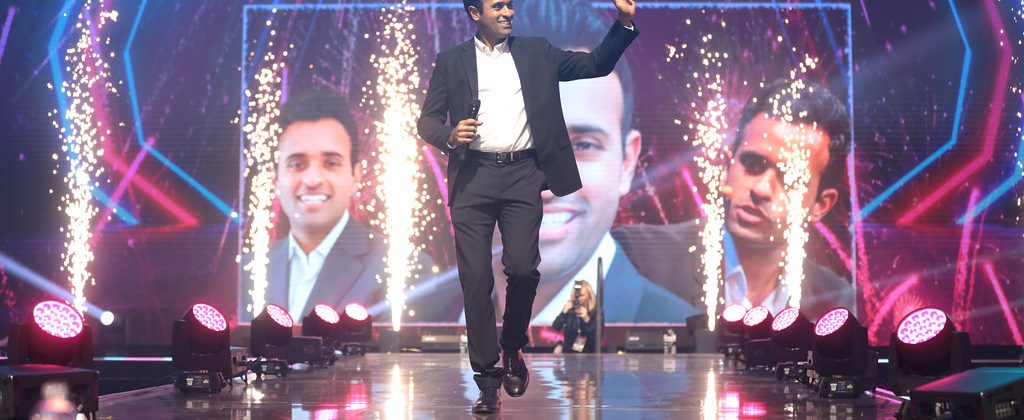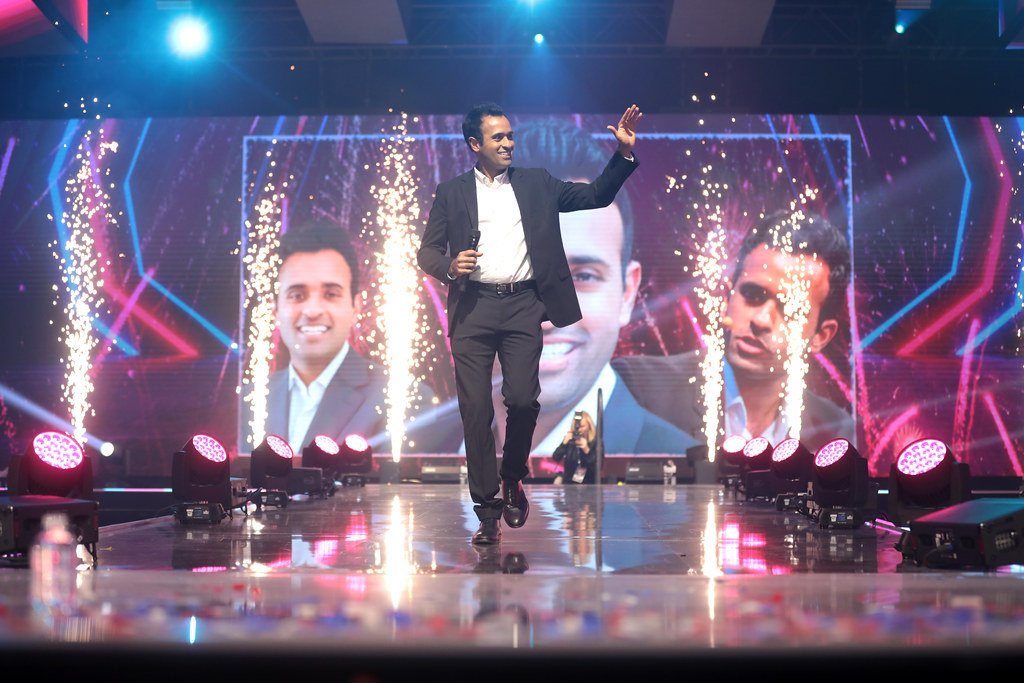 Today at The New York Times, David French lets loose on the upstart GOP presidential candidate.
Here is a taste:
As The Times has documented in detail, Ramaswamy is prone to denying his own words. But his problem is greater than simple dishonesty. Take his response to the question of whether Mike Pence did the right thing when he certified the presidential election on Jan. 6, 2021. Ramaswamy claims that in exchange for certification, he would have pushed for a new federal law to mandate single-day voting, paper ballots and voter identification. Hang on. Who would write the bill? How would it pass a Democratic House and a practically tied Senate? Who would be president during the intervening weeks or months?
It's a crazy, illegal, unworkable idea on every level. But that kind of fantastical thinking is par for the course for Ramaswamy. This year, for instance, he told Don Lemon on CNN, "Black people secured their freedoms after the Civil War — it is a historical fact, Don, just study it — only after their Second Amendment rights were secured."
Wait. What?
While there are certainly Black Americans who used weapons to defend themselves in isolated instances, the movement that finally ended Jim Crow rested on a philosophy of nonviolence, not the exercise of Second Amendment rights. The notion is utterly absurd. If anything, armed Black protesters such as the Black Panthers triggered cries for stronger gun control laws, not looser ones. Indeed, there is such a long record of racist gun laws that it's far more accurate to say that Black Americans secured greater freedom in spite of a racist Second Amendment consensus, not because of gun rights.
Ramaswamy's rhetoric is littered with these moments. He's a very smart man, blessed with superior communication skills, yet he constantly exposes his ignorance, his cynicism or both. He says he'll "freeze" the lines of control in the Ukraine war (permitting Russia to keep the ground it's captured), refuse to admit Ukraine to NATO and persuade Russia to end its alliance with China. He says he'll agree to defend Taiwan only until 2028, when there is more domestic chip manufacturing capacity here in the States. He says he'll likely fire at least half the federal work force and will get away with it because he believes civil service protections are unconstitutional.
The questions almost ask themselves. How will he ensure that Russia severs its relationship with China? How will he maintain stability with a weakened Ukraine and a NATO alliance that just watched its most powerful partner capitulate to Russia? How will Taiwan respond during its countdown to inevitable invasion? And putting aside for a moment the constitutional questions, his pledge to terminate half the federal work force carries massive, obvious perils, beginning with the question of what to do with more than a million largely middle- and high-income workers who are now suddenly unemployed. How will they be taken care of? What will this gargantuan job dislocation do to the economy?
Read the entire piece here.
Ramaswamy has no real chance at the presidency, so perhaps French is wasting a column here. On the other hand, these kinds of takedowns are necessary. They are an important part of opinion journalism. Someone's got to do the dirty work. And let's not forget that Vivek may be running for vice president soon.