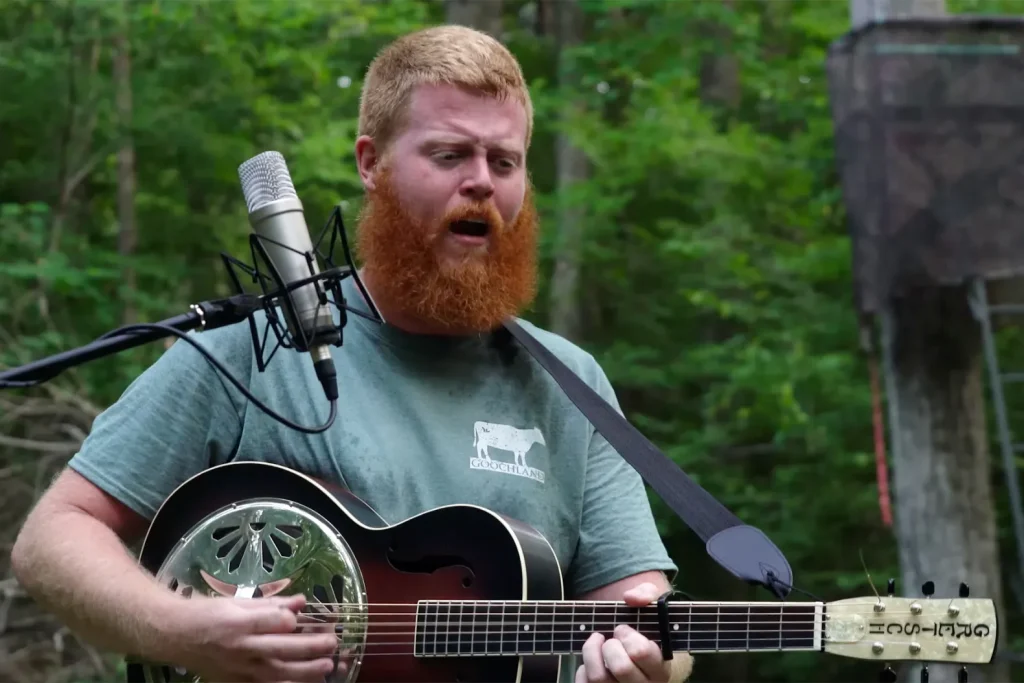 It is the #1 song in America right now. Have you heard it yet?
On his You Tube channel Oliver Anthony, the writer and singer of the song, says:
"It's aggravating seeing people on conservative news try to identify with me, like I'm one of them"
"It's aggravating seeing certain musicians and politicians act like we're buddies and act like we're fighting the same struggle here. Like we're trying to present the same message"
"Certain people want to ride the attention of this song to make [themselves] relevant. And that's aggravating as hell."
"It was funny seeing my song at the presidential debate because I wrote that song about those people…That song is written about the people on that stage and a lot more, not just them, but definitely them."
"[My] song has nothing to do with Joe Biden. It's a lot bigger than Joe Biden."
"I see the Right trying to characterize me as one of their own and I see the Left trying to discredit me, I guess in retaliation. That shit's gotta stop."
"The people I sing about in that song…have done everything they can in the last two weeks to make me look like a fool, to spin my words, to try to stick me in a political bucket, and they can keep trying but I'm just gonna keep on writing."
[The Left is suggesting that my song] is an attack against the poor [but] all of my songs that reference class defend the poor."
Watch:
Here is Nicholas Kristof, a liberal columnist at The New York Times:
What's wrong here?
A self-described high school dropout living in a camper with a tarp on the roof sings a plaintive cri de coeur about blue-collar workers being shafted by the wealthy, and it is right-wing Republicans who rush to embrace him while Democrats wag their fingers and scold him for insensitivity.
Huh? Have Democrats retreated so far from their workingman roots that their knee-jerk impulse is to dump on a blue-collar guy who highlights "folks in the street, ain't got nothin' to eat"?
And this:
I don't agree with everything Anthony says, but his principal theme is that working-class Americans have been screwed over — and he's right on that. He's also correct that both parties bear some responsibility and have twiddled their thumbs as working-class Americans die by the tens of thousands from drugs, alcohol and suicide.
And this:
Liberals are properly attentive to racial injustice but have a blind spot about class, driven in part by unfair stereotypes that members of the white working class are invariably bigots. In fact, you can't think seriously about inequality in America without contemplating race, but that's also true of class. And as the Harvard professor Michael Sandel has noted, one of the last acceptable prejudices is disdain for the less educated.
Anthony sounded some conservative themes in his song, including complaining about taxes — and that led to some liberal jeers. But as Noah Smith observed in his economics blog, a Virginian earning the median factory wage pays a total tax rate of more than 24 percent —higher than one estimate of the rate paid by the 400 richest Americans.
I wish Anthony hadn't complained in his song about obese people on food stamps; that's a horrible stereotype and was simply mean. But just as Anthony should show more compassion for people struggling on food stamps, liberals should show more compassion for workers who have been left behind. It's partly this condescension that has driven many working-class voters, initially white voters and more recently brown and Black ones as well, into the arms of conservative politicians who would shaft them even more.
If we're going to achieve a more progressive agenda, then we need to win elections — and that means respecting workers rather than scorning them, insulting their faith and casually dismissing them as bigots. If we believe in empathy, let's show some.
Read the entire piece here.