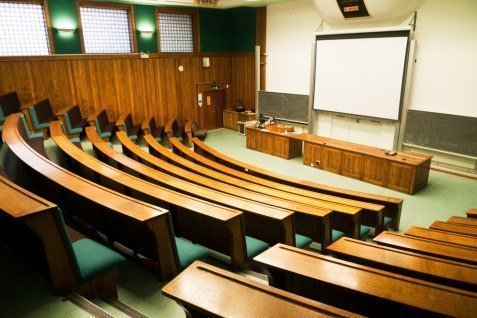 A couple years ago, when my nephew set off for college, his father (my brother-in-law) asked many of us to write a letter to our freshman selves stating what advice we'd give to ourselves if we could communicate through time. The goal of all this was to provide my nephew with sound advice as he headed off on his own adventure. As another school year begins, let me share my thoughts on the matter.
A Letter to My Freshman Self:
From the perspective of hindsight, many years removed from my own freshman year, there are certainly times I imagine going back in time to tell my eighteen-year-old self some lessons that my now middle-aged self has learned over the years. Here are some of the lessons I wish my freshmen self had known (in no particular order).
One of my biggest regrets is not participating in military service. After two years of college, hopelessly broke, I was at the recruiters. I was ready to sign up. But then I noticed that signing up would push back graduation from college by a year. The recruiter said that twenty years from now I wouldn't care. I disagreed and walked out. He was right. Military service would have reduced the cost of college and given me an experience of national service that I know would have been valuable. If I had to do it over again, I'd join the Reserves or the Guard (and maybe they wouldn't have noticed my flat feet).
Just be yourself. Don't try to be a "kind" of person or develop some sort of character. Just do what you do.
I should have cared less about grades and more about learning. Not the same thing! Too many times I did what was necessary to get a grade, but didn't really care if I learned anything.
In a college career spent stumbling blindly through the experience, the one smart thing I did was, on a lark, take a class on Shakespeare. The chance to take a course on great literature with an expert and to read those texts along with classmates was a great experience. I wish I would have done more of that. Take classes that encourage you to read great literature and ask the big questions. Also, college is about more than going to class, but it is at least about going to class.
Let's face it, college is a great time to meet your future spouse. While things eventually worked out for me on this account, still, it's a young man's game and the easiest time to meet someone is in college when you are all thrown together and there are natural opportunities to get to know someone of the opposite sex. Meeting your future spouse is not something you plan; it generally just happens. But most young people today wait too long, thinking "I'll take care of that once I get my life in order." As someone who did get married relatively late, I'd say get it done sooner rather than later, all things being equal.
Part of being young is the ability to have great experiences before you get tied down by spouse, kids, and job. I wish as a college student I would have done some kind of study abroad experience. Granted, I doubt I could have afforded it (see point #1!), but college is a time to take risks. Take a semester or even just a couple weeks out of the summer and go somewhere under the auspices of the university. See the world and get credit. Win-win! So much of college is gaining lifetime memories. Travel is a way to do that. Mission trips accomplish the same goal and are usually not as expensive.
Overall, I wish my freshman self would have seen college as simply an opportunity to take some chances, have experiences, learn great things in the classroom. Too many young people look at college as a way to get a job. I don't think that was my attitude. My college planning was so haphazard, I can't say I did much with "purpose" until I got to graduate school. But I am around young people all the time now. Too many think in terms of career instead of becoming a certain kind of person. College is a great time to experience beautiful things, inside and outside the classroom.