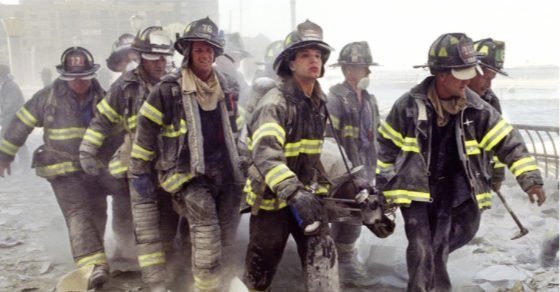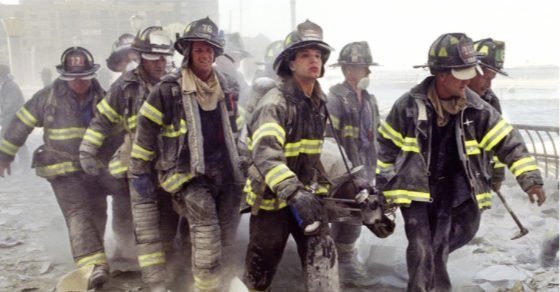 Here is a taste of Caitlin Flanagan's recent piece at The Atlantic:
The opposite of toxic masculinity is heroic masculinity. It's all around us; you depend on it for your safety, as I do. It is almost entirely taken for granted, even reviled, until trouble comes and it is ungratefully demanded by the very people who usually decry it.
Neither toxic nor heroic masculinity has anything to do with our current ideas about the mutability of gender, or "gender essentialism." They have to do only with one obdurate fact that exists far beyond the shores of theory and stands on the bedrock of rude truth: Men (as a group and to a significant extent) are larger, faster, and stronger than women. This cannot be disputed, and it cannot be understood as some irrelevancy, because it comes with an obvious moral question that each man must answer for himself: Will he use his strength to dominate the weak, or to protect them?
Heroic masculinity is the understanding that someone has to climb the endless staircases in the towers. On 9/11, 343 New York City firefighters died at Ground Zero, and there wasn't one of them who didn't know, or at least suspect, that he was climbing to his death. They didn't do it because of a union contract or an employee handbook. They climbed those towers because they knew that it must be written into the American record that heroes were there that day, and that the desperate people inside those buildings had never—not once—been abandoned.
(There were also, of course, women who responded to the catastrophe, three of whom were killed—two police officers and an EMT: Kathy Mazza, Moira Smith, and Yamel Merino.)
A year ago, at a drag show in Colorado Springs, a man opened fire with an AR-15-style rifle. A second man, Richard Fierro, was at the club with his wife, his daughter, and a few friends. When the shots roared into that enclosed space, Fierro ran toward the gunfire and pulled the killer to the floor. When Fierro found that the man was carrying a second gun, a pistol, he seized it, and pounded the man's head with it over and over again, screaming, "I'm going to fucking kill you."
Fierro is a combat veteran of the wars in Iraq and Afghanistan. "I don't know exactly what I did," he told The New York Times. "I just went into combat mode." He told CNN simply, "My family was in there. My little girl was in there."
These examples are about heroic masculinity at its most extreme. Heroism is usually much less dramatic. You can see it every time a high-school kid puts himself between a girl and some boy who's hassling her, and every time a man steps up to another man who is screaming—or worse—at a woman. Girls and women do this, too. But the kind of men who harass women don't tend to listen to them.
Toxic and heroic masculinity can easily exist in the same man. There are plenty of examples of a bad man who sees something unjust and who suddenly—if only for the minutes it takes to stop another man from harming someone—puts a stop to it. For that tiny stretch of time, he is connected to greatness.
Read the entire piece here.