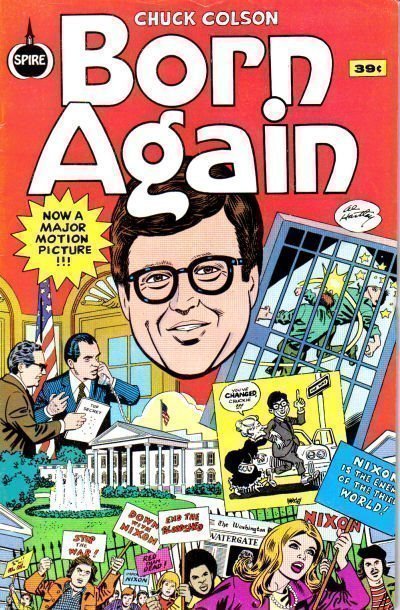 What is happening in Evangelical land?
Do evangelicals need a new ecclesiology?
Why evangelicals support the Afghan Adjustment Act.
Julie Roys and Karen Swallow Prior on the "evangelical imagination."
Prayer cards on trees:
Tony Evans has a podcast.
Shane Claiborne is restoring his Philadelphia neighborhood:
Shane gets a visit from the Archbishop of Canterbury:
Italian evangelicals fighting for a better policy on migrants.
Esau McCaulley's new book.
Justin Giboney supports the Farm Bill:
Israel revisits its policy on visas for evangelical organizations.
The National Association of Evangelicals offers a guide to help Christians with the pressing issues of the day:
A bivocational pastor in Kentucky.
Indian-American evangelicals are not fans of Vivek Ramaswamy. Neither is Skye:
Michael Wear's new book is here:
Blast from the past:
Is the prosperity gospel making a comeback among young Christians?
Prosperity gospel preachers get together in Australia.
David Dockery is the new president of Southwestern Baptist Theological Seminary and Richard Land is happy about it.
Charlie Kirk has Vivek's back:
Seven Mountain Dominionist Andrew Wommack.
A Christian Right gathering in Arkansas.
The Pilgrim Progress controvery began here. And then just kept going, and going. and going:
And then Kristin Kobes Du Mez and Perry Glanzer came in and threw some more lighter fluid on the fire:
And as long as we are on the subject of Tom Ascol:
And speaking of Jenna:
NASCAR loves Jenna:
Sorry to be so cynical, but was this person converted to MAGA or Christianity? I pray it's the latter (Philippians 1:15-18):
Eric Metaxas and his guest on the GOP debate and the Trump arrest in Georgia. Metaxas is still preaching that the 2020 election was stolen. Metaxas remains deep in the Trump camp. He believes Ramaswamy won the debate last Wednesday:
Gary Bauer on the "neo-Marxists" and "radical secularists" trying to erase American history. How is replacing a minutemen with a bear as a school mascot neo-Marxist and radically secular? More here.
Tony Perkins's "battle for the soul of the nation":
Apparently the Family Research Council has added weaponizing the justice system to its list of issues:
Perkins has been at it for 20 years:
Frankllin Graham in London:
Franklin gives a shoutout to Vivek: