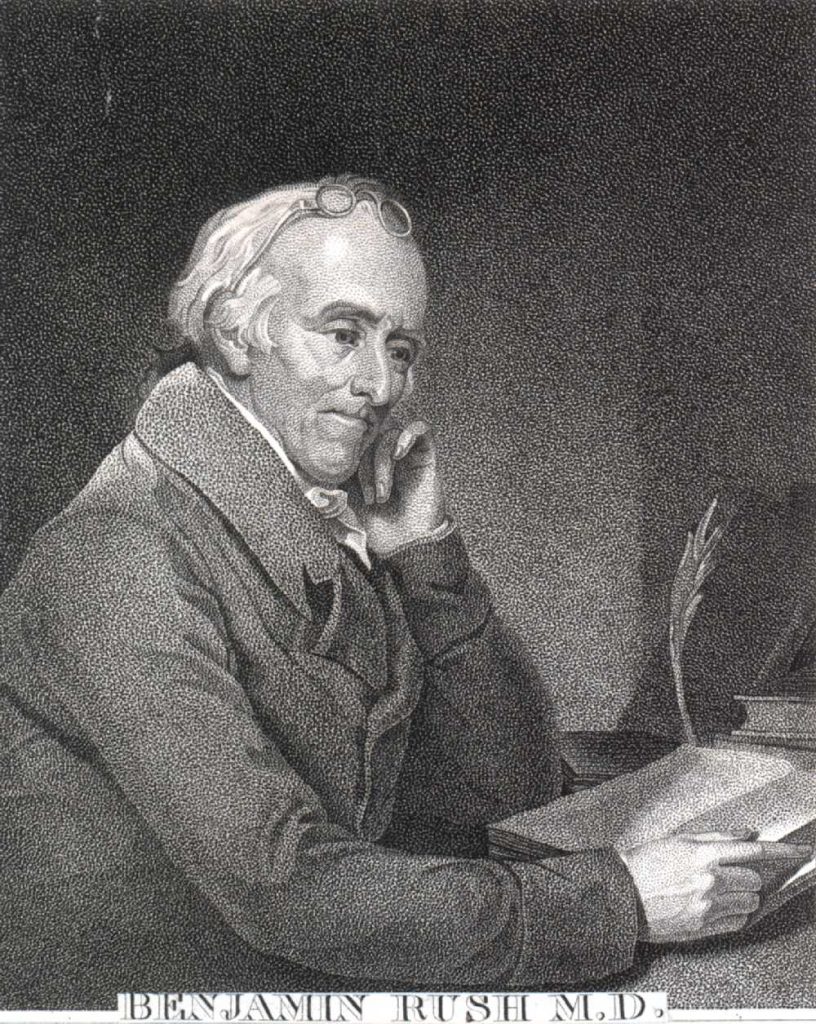 The American Philosophical Society has digitized eight handwritten volumes of Declaration of Independence signer Dr. Benjamin's Rush's "Travels Through Life."
J.L. Bell has the story at Boston 1775.
A taste:
Here's another source on the Revolution recently digitized: eight handwritten volumes of Dr. Benjamin Rush's "Travels Through Life: or Account of Sundry Incidents and Events in the Life of Benjamin Rush…written for the use of his children."
The American Philosophical Society in Philadelphia owns these volumes and has made them perusable over the web.
There's a ninth and final volume nearby at the Library Company of Philadelphia.
George W. Corner transcribed and edited Rush's memoir for publication by the A.P.S. in 1948, which was late for the first-person reminiscences of a noted Founder. The Autobiography of Benjamin Rush is still under copyright, therefore, and I haven't come across any digitized edition on the web.
As a result, some of Rush's anecdotes aren't as well known and retold as one might expect. 
Read the rest here.