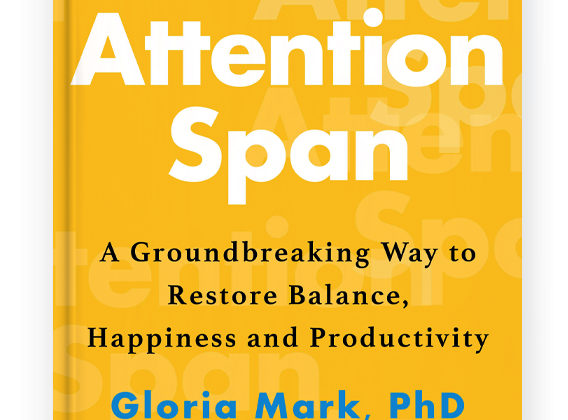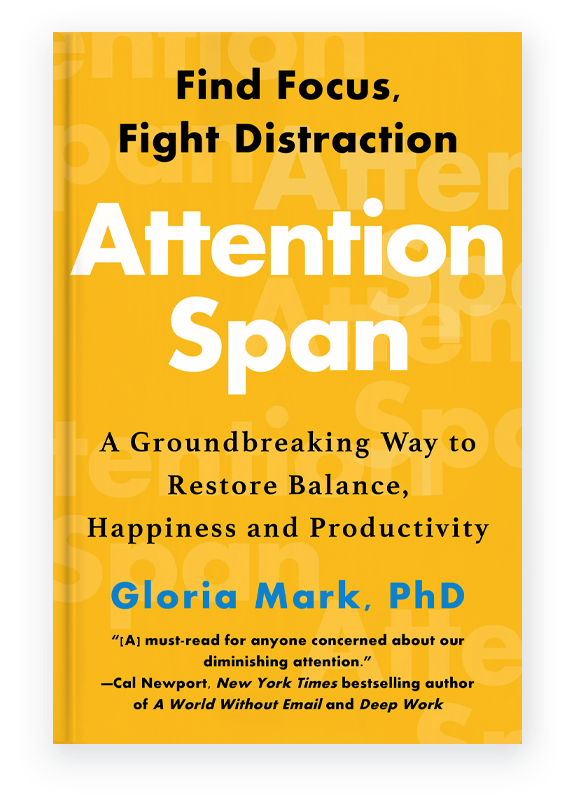 Ben Christenson writes from Virginia where he lives with his family and four pets. His writing has appeared in Front Porch Republic, The Federalist, and The Symbolic World among others. More at: benjaminchristenson.com
I am a sucker for self-help books. You know the type: punchy title, snappy cover, riveting anecdotes to open each chapter. Atomic Habits, Effortless, Indestructible, Deep Work: these are my book candy. When I came across Attention Span by Dr. Gloria Mark, which promises a "groundbreaking way to restore balance, happiness and productivity," I couldn't resist. Attention Span did indeed give me a kick in the pants but more by accident than design.
This book is marketed to a fretful, distracted reader, hoping to maintain a shred of their attentional dignity. In this sector of productivity books, the pitch is something like: Do you feel like you have trouble focusing? Do digital intrusions make your workday feel like putting out fires and keeping plates spinning? Do you feel exhausted by the volume of information coming at you? If you answered, "Yes," then this book is for you!
Nevertheless, Mark breaks from the traditional solutions offered—time-block your day, delete social media on your phone, start meditating—and the typical premises—that attention is vital for professional success and personal satisfaction. Instead, Mark essentially whitewashes Big Tech and legitimizes our constant distraction and miniscule attention spans. Instead of telling us to get our act together, she says we're doing just fine.
If you've watched The Social Dilemma or used TikTok for 5 minutes, you know social media platforms are uncannily good at dissecting your interests and hooking you on a never-ending feed. The compulsion often feels uncontrollable. If you're hoping for some sage insight and rebuke of Big Tech from this Microsoft researcher, you will be disappointed to read her bizarre, decade-old counterexample:
Algorithms can be wrong. When Mike Ananny, now a professor at University of Southern California, was installing the Grindr app on his smartphone in 2011, he was surprised to see that another app was recommended to him: Sex Offender Search…This association between apps was made by the Android Marketplace algorithm. Ananny is not a sex offender.
Feeling better now? Yes, you may be nearly unable to stand in line or take a walk without your phone in hand, you may spend most meals mindlessly scrolling, but fear not: one time ten years ago a gay man had an inaccurate app recommendation. The algorithms are not that good.
Mark is also bullish on distractions at work, like browsing Twitter, watching TikTok, or playing Wordle. These mindless activities "can actually make us happy, de-stress us, and potentially help us solve problems by letting them incubate." Moreover, people report they are happier doing these sorts of tasks than focused work. Never mind that these breaks often run past their appointed bounds, never mind that focused work is often the remunerative and, in the long run, fulfilling part of work. Prioritize what makes you happy, she says.
After slogging through unnecessary set-up for the first eleven chapters—the modern office is a distraction-filled place, multitasking is really just rapidly switching between tasks, and rapid switching makes us ineffective and exhausted—I finally reached the "groundbreaking" solution. I was still hoping for something new here, but no: her advice is to engage with technology "mindfully." Hardly groundbreaking, "mindfulness" as technology panacea is dated, ineffective, and a convenient cover for tech companies. As Alan Jacobs wrote in 2015:
The gospel of mindfulness reduces mental health to a single, simple technique that delivers its users from the obligation to ask any awkward questions about what their minds are and are not habitually attending to. But the only mindfulness worth cultivating will be teleological through and through: it will be mindfulness for something — for personal formation, for service, for love.
The big takeaway of Mark's book is that there is no takeaway: no warnings about losing our depth and nuance, no decrying animalistic TikTok stupors. Mark's banality points to something larger: self-help books on digital discourse are now futile because their premise of quick tweaks and popular appeal is incompatible with how inconvenient and countercultural it would be today to truly prioritize attention span.
Her book's unintentional takeaway for me is that it's time to stop waiting on salvation from without. It's time to stop simply triaging—whether with news stories, my reading list, or connecting with friends—and instead make a proactive plan of how I want to live in a world of overwhelming data and distraction. It's time to do what I know I should instead of waiting on a silver bullet.
Taking attention span seriously is becoming a fringe position, and as such, its true advocates are not writing prominent self-help books. The penetrating insights, thought-provoking anecdotes, and life-changing conclusions that Attention Span promises are actually delivered by things like Shoshana Zuboff's The Age of Surveillance Capitalism, Paul Kingsnorth's Substack, and Dave Eggers's The Every.
Kingsnorth's recent essay "Rage Against the Machine" outlines a more rigorous tech-asceticism: "I limit my time online, use a 'dumb phone' instead of a smartphone, turn off the computer on weekends, and steer well away from sat navs, smart meters, Alexas, or anything else that is designed either to addict me or to harvest my information." His approach strikes me as radical, difficult, and transformative, exactly the opposite of Mark's pablum. A good verse for me to keep in mind: "For the gate is wide and the road is easy that leads to destruction, and there are many who take it. For the gate is narrow and the road is hard that leads to life, and there are few who find it."