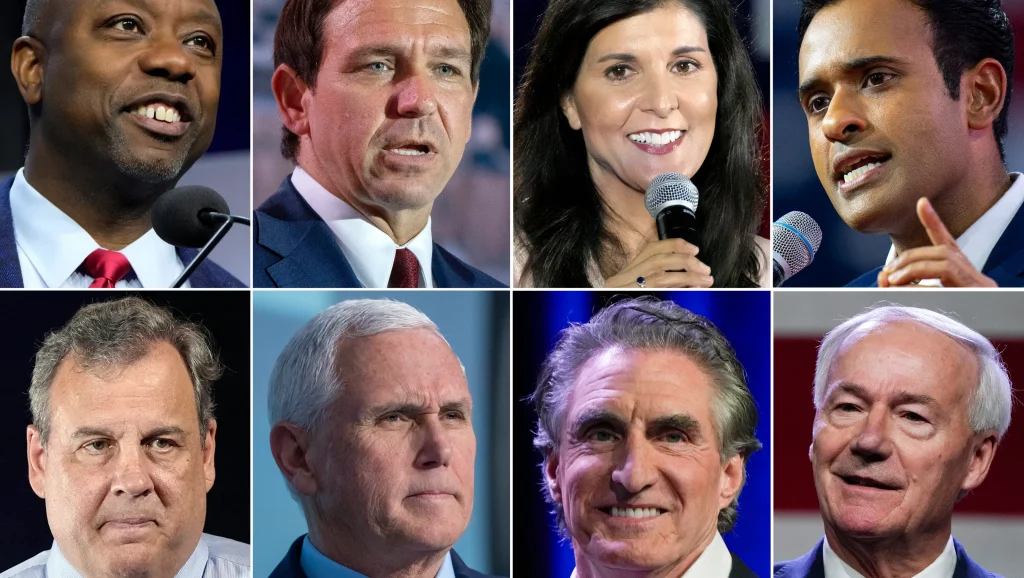 The GOP presidential candidates came out swinging tonight:
Once these candidates got their prepared zingers out of the way, they settled down to have a fairly civil debate on abortion. (This may be becacuse the loud-mouthed Vivek Ramaswamy was not asked about his views).
Nikki Haley, the only woman on the stage, was the most reasonable and realistic. She knows that it is going to be a long-time before Congress has enough votes to pass a federal abortion ban at fifteen weeks. As a result, she wants to find common ground on the issue for the purpose of reducing abortions. This used to be Joe Biden's position back in his Senate days.
Mike Pence and Tim Scott, on the other hand, favor a federal ban on abortion. Their comments tonight make it clear that their long-term opposition to Roe v. Wade was more moral than it was constitutional. When Roe was overturned, it gave states the right to make their own decisions about abortion. Pence and Scott do not want states such as California, Illinois, and New York to make such decisions.
Meanwhile, Doug Burgum, the governor of North Dakota who is debating tonight on a broken leg, takes a view closest to the Supreme Court's decision in Dobbs. Now that Roe is gone, Burgum, a pro-lifer who signed a six-week ban on abortion in his state, believes that every state should make their own decision. To paraphrase Burgum: "What works for North Dakota will not work for New York."
Pence and Haley had an interesting back-and-forth. Pence argued for a federal ban on abortion based on the fact that 70% of Americans oppose abortion. (I am not sure if this is correct, but let's go with it). Haley did not disagree with Pence's claim, but she said that it didn't really matter because there were not enough votes in the Senate to enact such a federal ban. This exchange was interesting in light of the popular conservative talking point that the United States is not a "democracy," but a "republic." Pence's appeal to 70% of the American people opposing abortion is a "democracy" argument. Haley's response was a "republic" answer.
More to come.