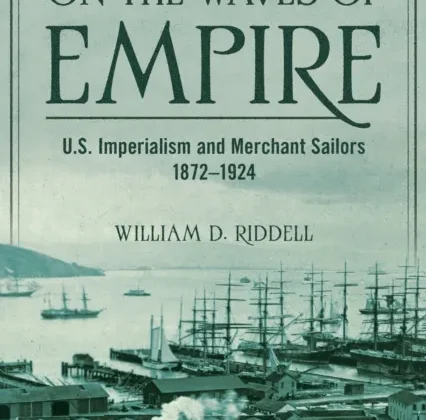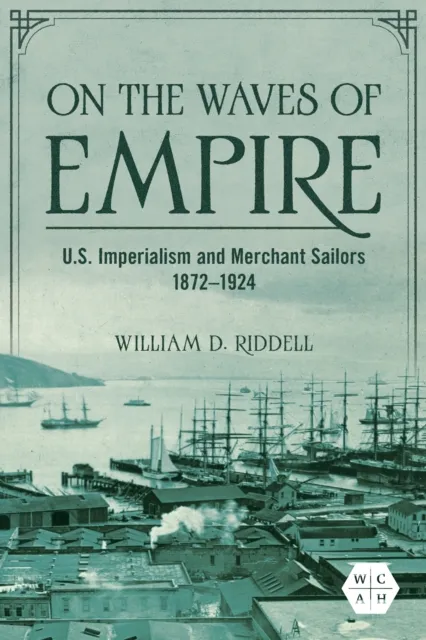 William Riddell is Assistant Professor of History at the University of Toronto, Scarborough. This interview is based on his new book, On the Waves of Empire: U.S. Imperialism and Merchant Sailors, 1872-1924 (University of Illinois Press, 2023).
JF: What led you to write On the Waves of Empire?
WR: I wanted to find the point where citizenship ends and subjecthood begins or, more precisely, where they overlap. Specifically, I wanted to understand both whom citizenship and subjecthood overlapped within and where they overlapped—where the metropole or nation became the empire or the colony, what that meant, and why it mattered.
JF: In 2 sentences, what is the argument of On the Waves of Empire?
WR: My book explores how class conflict shaped U.S. imperial expansion. I show how class struggle between Pacific coast-based white merchant sailors and shipping capital powerfully informed an emerging U.S. imperial system, and how that struggle shaped and reshaped the system's racially inflected internal and external boundaries.
JF: Why do we need to read On the Waves of Empire?
WR: As the next decade brings about the complete restructuring of the global production process, my book offers important lessons for the modern labor movement by showing how efforts to restrict and protect labor markets (whether by nationality, ethnicity, or race) in globalized industries is not only an affront to the notion of solidarity, but actually help ensure the continued existence of cheaper alternative labor sources. Closing borders and curtailing the international movement of people as a protest against the transnational mobility of manufacturing capital will succeed only in reinforcing and entrenching the segmentation of the global labor force into the uneven labor markets necessary for the global production process to flourish.
JF: Why and when did you become an American historian?
WR: I became a U.S. historian because I needed to understand the contradictions at the heart of American history. How a society can so beautifully and poetically articulate what it means to be free while simultaneously denying that freedom to so many.
JF: What is your next project?
WR: My next project, tentatively titled, Moving the Empire: Workers and the Imperial Geography of Lend-Lease, 1940-1973, is a social and labor history of Lend-Lease.
JF: Thanks, William!