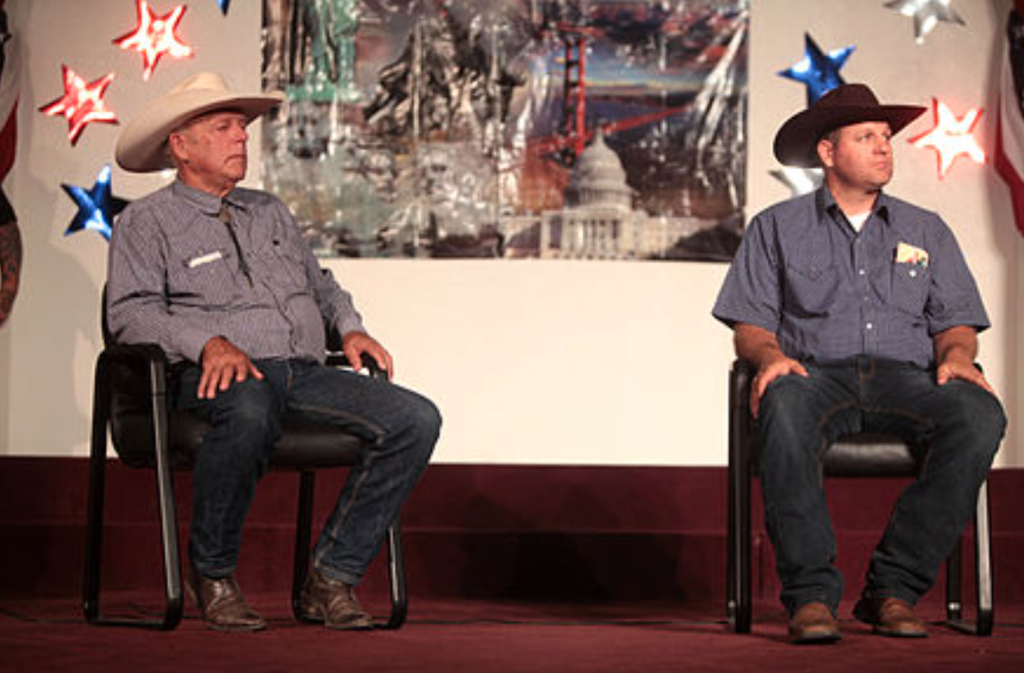 Churches suffer from muddled thinking 
I recently found myself in a conversation with an evangelist for the sovereign citizen movement. He began by agreeing with someone else that Americans don't know enough about their history. But soon enough he was excitedly telling us that if we paid attention to the capitalization of words in our founding documents, we would begin to realize that the U.S. was a corporation and not a country. If we paid attention to "Law of Nations," the capitalization would help us realize that the phrase referenced a book, one often kept in secret. And Abraham Lincoln and the Fourteenth Amendment didn't free the slaves; it enslaved us all. I refer to this person as an evangelist because when someone mentioned they had never heard any of this before, he replied "I am someone who is waking up the world."
I have a lot of reactions when I find myself in this kind of situation. And strangely I am in them more often than you'd think. At the time, I wished this man understood that the rules of spelling and capitalization weren't standardized in the eighteenth century and that the "law of nations" was a concept, not a single book. Knowing that some sovereign citizen advocates have been trouble for law enforcement and society generally, I was alarmed to realize their ubiquity: Why are there extremists in all of our backyards? Seeing how passionate this man was, I decided not to argue with him. I bit my tongue and kept quiet about being a historian.
As foreign as so many of this movement's ideas are, there is something eerily familiar about it. Hearing someone talk about hidden meanings and numbers and capitalizations and original versions (etc.) is not all that different from some of the talk you hear from evangelical Christians obsessed with numerology or the end times. They, too (and I count myself among them), have a cottage industry of crazy theories and self-published books. Are the sovereign citizens who refuse to sign their names on things all that different from your distant relative who worries whether or not everything is the mark of the beast?
Churches are not responsible for the sovereign movement, but it's a shame that its rhetoric could remind Christians of anything familiar. As we've seen through recent years of elections, pandemics, vaccines, and global conflicts, churches have not always succeeded at being places where clear thinking predominates. We can go back further to when Gorbachev was surely the Antichrist or the Cuban Missile Crisis was Armageddon. Churches should not be characterized by intellectual conformity or a lack of curiosity, but our smiling and nodding over crazy theories may not be the best approach. We shouldn't break fellowship over unusual interpretations of Revelation, but we shouldn't be content if many of our parishioners are suckers for whatever they hear from their preferred sources.
"Orthodoxy" can refer to the correct views and interpretation, but it can also be understood to mean "right thinking." Churches can do better at helping us learn to think. If Jesus is the "way, the truth and the life," Christians should be people who know something about truth and how to discern it. We shouldn't have our reason easily overwhelmed by our passions or taken in by random theories. If we are properly learning to interpret the Bible, we shouldn't be prone to absurd interpretations of other historical texts. In Colossians 2:8 Paul warns about "philosophy and vain deceit," but we are often very tolerant of unusual philosophies coupled with extremely strong conviction. We are right to remember that all Christians have Christ in common, but we should also remember that we are all ambassadors of Christ—so it matters what we represent to the world.
The roots of our problem have been well-described for some time now. Mark Noll's The Scandal of the Evangelical Mind and Richard Hofstadter's Anti-intellectualism in American Life remain relevant. But that doesn't make the matter any less pressing.
Since 2016, American evangelicalism has been more studied than ever but also harder to define. Quite a few people who identify as evangelical no longer attend church. Some worry that there is an enlarging segment of secularized Christianity, which is more than nominal in how it shapes people but less than biblical in its basis. Things like the sovereign citizen movement may be offering a new identity and eschatology to some unchurched (or churched) evangelicals who don't find its reasoning process that different from what we can find being tolerated in churches. We can do better making sure it's not a smooth transition from a church community to something like the sovereign citizen movement.
Elizabeth Stice is Associate Professor of History at Palm Beach Atlantic University. Her essays have appeared at Front Porch Republic, History News Network, and Mere Orthodoxy.
Image: Cliven and Ammon Bundy, Wikimedia Commons