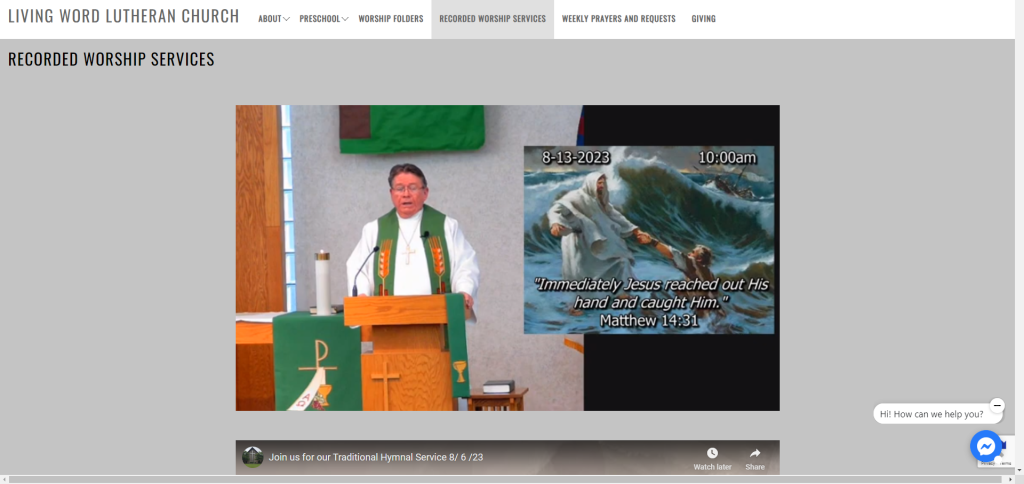 We discussed Jenna Ellis here. Over at Religion News Service, Jack Jenkins has the story of Lutheran Church-Missouri Synod pastor Stephen Lee.
A taste:
While most of those indicted are lawyers or people with close connections to Trump, at least one is a faith leader: an Illinois pastor and former police chaplain charged in connection with efforts to intimidate Georgia election workers.
The indictment singles out the Rev. Stephen Cliffgard Lee, a pastor within the Lutheran Church-Missouri Synod denomination, alleging he and 18 others "unlawfully conspired and endeavored to conduct and participate in criminal enterprise in Fulton County, Georgia, and elsewhere." Among the specific charges levied against Lee: attempting to influence witnesses and conspiring to solicit false statements and writings.
Lee's involvement revolves around his efforts to contact Georgia election worker Ruby Freeman in December 2020. Lee appeared at the election worker's door roughly two weeks after Freeman and her daughter, Wandrea "Shaye" Moss, were falsely accused by Trump of pulling fake ballots from suitcases in Georgia, with Trump suggesting they committed election fraud.
According to the indictment and Reuters' reporting, Lee knocked on Freeman's door, left and later parked his car in her driveway. Alarmed, Freeman called the police. Police body cam footage uncovered last year by Reuters shows an officer approaching Lee's car, at which point Lee identified himself as a faith leader.
"I'm a pastor, and I'm also working with some folks who are trying to help Ruby out — and also get to some truth of what's going on," Lee says in the video.
Lee acknowledged he had knocked on Freeman's door, noting he is also "prior law enforcement," saying he was a "sergeant out in California." According to Reuters, Lee served as a police officer in California and then as a police chaplain in New York City.
Later in the body cam video, Lee encouraged the officer to let him speak with the election worker, suggesting he and his cohorts have some "pro-bono service for her."
According to Reuters, Freeman responded to the offer in a separate body cam video.
"I'm not interested," she said. She later added: "I have a pastor."
The indictment alleges the door-knocking incident was part of a broader effort to "influence (Freeman's) testimony in an official proceeding in Fulton County, Georgia, concerning … the November 3, 2020, presidential election in Georgia." Prosecutors allege Lee worked with Willie Lewis Floyd III, the head of Black Voices for Trump, and publicist Trevian Kutti to try to influence Freeman. Floyd and Kutti are also among those indicted.
Read the rest here.
In 1996, Lee founded an organization called Peace Officers Ministry, Inc. to serve the spiritual needs of police officers and their families. He was present at the Columbine High School shootings in 1999 as the "on-scene chaplain." Lee is the author of Backup on the Beat: An Inspiring Collection of Stories, Essays, and Thoughts for America's Peace Officers and was featured in a 2000 article by Wendy Murray Zoba in Christianity Today.
Lee's sermon on Sunday was how to rely on God during periods of great stress.