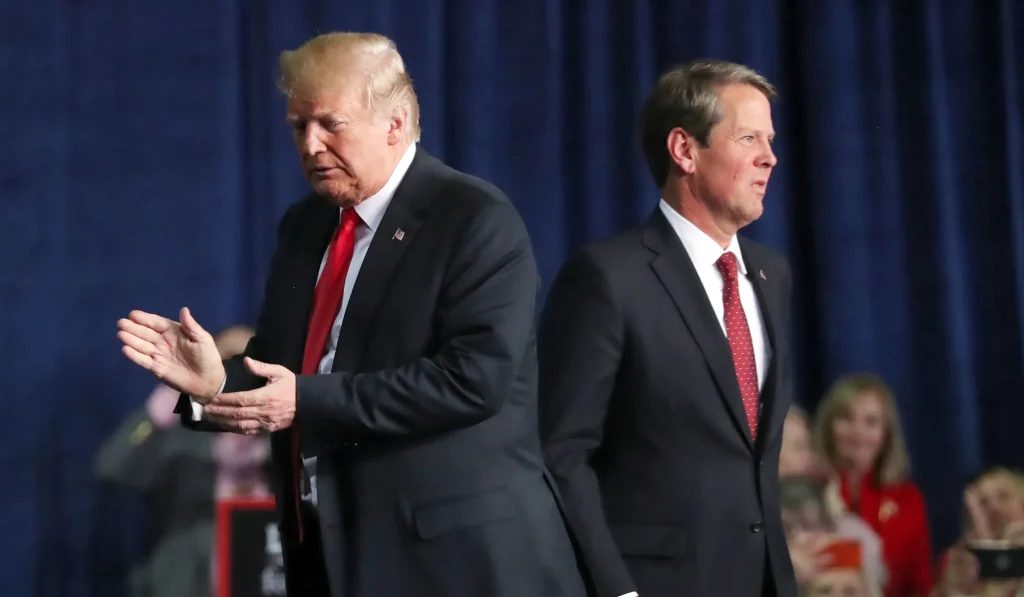 Today the governor of Georgia responded to a Trump post on "Truth Social":
Here is Richard Luscombe at The Guardian:
Georgia's Republican governor, Brian Kemp, insisted on Tuesday that the 2020 presidential election in his state "was not stolen" in an apparent defense of the latest criminal indictment of Donald Trump.
Kemp, who has clashed frequently with the former president over his false claim the election was rigged, responded on Twitter to an earlier post on Truth Social from Trump announcing a press conference next week at which he promised to present "irrefutable" evidence of fraud.
"The 2020 election in Georgia was not stolen. For nearly three years now, anyone with evidence of fraud has failed to come forward – under oath – and prove anything in a court of law," Kemp wrote in his tweet.
"Our elections in Georgia are secure, accessible, and fair and will continue to be as long as I am governor. The future of our country is at stake in 2024 and that must be our focus."
Kemp's message was immediately endorsed by Chris Christie, the Republican former governor of New Jersey who is challenging Trump for the party's 2024 presidential nomination.
"This is a strong leader telling the truth. Others should try it," Christie wrote on Twitter, taking his own dig at Trump's honesty.
Read the rest here.