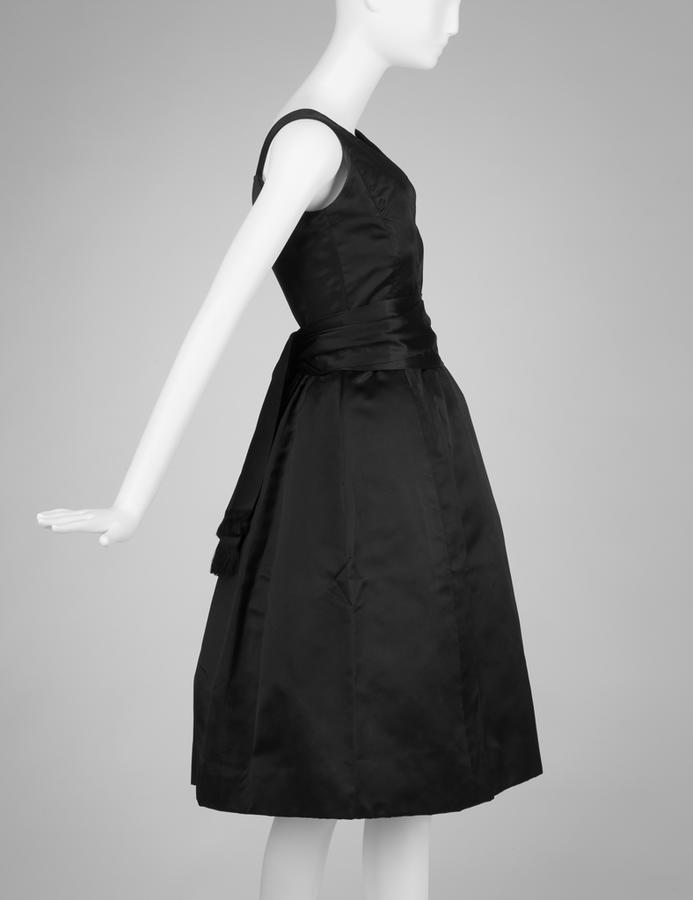 There's a challenge out there: you wear the same dress for one hundred days straight. The idea is to inspire creativity: look what you can do to make the same dress look different day after day (bonus: some who have completed the challenge have reported that their male colleagues didn't even notice that they wore the same dress for over three months straight… maybe some husbands didn't either).
Such a challenge, the argument goes, will get you out of every woman's quintessential clothing rut—that one when we stand in front of a full closet and complain that we don't know what we're going to wear today. Furthermore, this challenge, along with the ubiquitous capsule wardrobe how-to articles, is the latest in the modern minimalism trend. And then there's Marie Kondo's KonMari method of getting rid of everything that doesn't "spark joy."
You see, we are so overwhelmed with stuff of all sorts, that we crave any way to pare it down, simplify our lives and routines, burn it all down just start over clean. In the process, it apparently is quite tempting at least for some people to let the pendulum swing to the other extreme. The same dress it is for the next one hundred days! Don't worry: the challenge does allow you to launder it. Phew.
To be honest, I've not been tempted by such challenges. I am no minimalist, although I do have an everyday "uniform" of sorts that is quite simple, minimal even: jeans and t-shirts or sweaters in the colder months; casual dresses in the warmer ones. The closest I've ever come to experimenting with a capsule wardrobe was during pregnancy. As most other women can attest, by the time your sweet pumpkin is the size of an actual pumpkin and you can't see your feet or put on socks unassisted, you may well be down to that same-dress-every-day challenge. Minimalism guides to maternity wear will advise you to extend your wardrobe by borrowing shirts from your husband, but anyone who has met my husband can understand why this was never an option for me.
Anyway, I was not out there looking for a minimalism challenge this past July and (so far) August. Instead, it found me. You see, we moved half-way across the country from Georgia to Ohio. And we moved in the most disorganized manner possible, because Dan's work obligations necessitated that we close on our new house on July 10th, but then we had a family reunion half-way across the country in another direction in the following week, and then the movers could not pick up the stuff from our old house in GA until the last week of July. But wait, there's more. The final moment in this comedy of chaos came when the movers were pulling out of the driveway with our stuff: they casually informed Dan that, contrary to his expectations, it might be another two weeks before our possessions make it to our new home in Ohio. It's been two weeks. We're still waiting.
And so, the minimalism challenge was inadvertently born. What do we need to make it through a couple of weeks (that turned now into a month) of effectively camping in our new house? The answer, it turns out, is not very much. We are dwelling happily in a house without any furniture. The kitchen is currently quite bare as well—no stove or microwave means cooking is currently limited to sandwiches and salads and charcuterie-style plates. The kids are thrilled. And, of course, we're all living with a capsule wardrobe right now, with just the few outfits we had packed at the beginning of July. Shockingly, this has not seemed a hardship, which makes me wonder if perhaps we didn't need quite so much stuff after all.
But on the day when we finally received a piece of mail to prove our new address, we promptly acquired the most precious possession in the house right now, other than my French press coffee maker: a library card. Friends, even without our possessions, this house overflows with books again.
Sure, this minimalism experiment is going to get old at some point very soon—like when either Dan or I need our books to complete projects with looming deadlines (each of us has a book manuscript due to a publisher on August 31st!). But it is also remarkable to realize how quickly one could get used to living life with less stuff around. This experiment has been a wonderfully reorienting glimpse of needs as opposed to wants and luxuries in our consumeristic society that conflates the two categories too readily.
At the end, everything on that moving truck, wherever it is right now, is doomed for moth and rust to consume–that is the natural life course of all inanimate objects. Unlike image bearers, after all, they were never intended to spark joy.
"Maybe it would be best if the truck never arrives," Dan said last night.