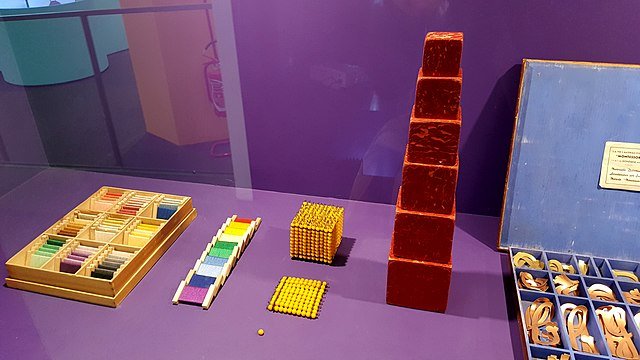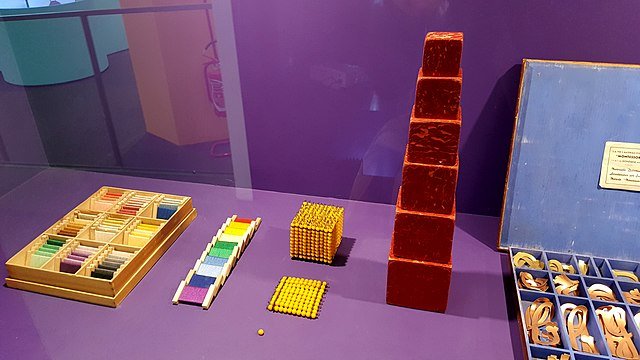 Oftentimes, we pick up books for one reason and discover more reasons why we're reading them as we go along. That recently happened to me. I'm reading Australian teacher Gerard O'Shea's Educating in Christ: A Practical Handbook for Developing the Catholic Faith from Childhood to Adolescence For Parents, Teachers, Catechists, and School Administrators. I started it because my eldest son is now three years old, a critical developmental point for O'Shea's study. 
Age three is a sub-stage of the "concrete" phase (0-6 years old) in Italian educator Maria Montessori's understanding of a child's developmental process. O'Shea writes about religious education in the concrete phase as well as later ones in Montessori's paradigm: 6-12 years old (cosmic), 12-18 (cultural), and 18-24 (constructive). By reading O'Shea's work, I hoped for insight into catechetical education tailored to my son's age. I found that—and more.
I discovered the greater, unexpected bounty in O'Shea's chapters on the cultural and constructive periods. Based on these chapters, I better understand the college students I teach and mentor. Now, I have the tools to be a better teacher. What are those instruments, you may ask? For one, Montessori observed that adolescents in the cultural period desired knowledge and experience of, well, their own culture and others.  She saw the constructive phase as one where adolescents shaped an independent vision for their life.  
O'Shea cogently relates that to Catholic formation: provide teens and post-teens in the cultural and constructive years with materials and resources to explore the Catholic faith without constant authoritative intellectual imposition by parents or teachers. Using that method in a non-catechetical context, I leaned more heavily into primary source discussions in my summer first-half U.S. History survey course than I originally intended. I let students drive discussion far beyond the text and context. The result was marvelous. We had two discussions on historical methods, one derived from a student question about the difference between history buffs and historians. Students conversed frankly about feminism and the nuances of "blue" roles and "pink" roles in marriages/relationships during a discussion of the 1848 "Declaration of Sentiments." I saw my students seek wisdom through encounters with different cultural perspectives and articulate their own positions on contemporary issues.
Now, I'm faced with another (good) issue besides the need to help students flourish in the classroom: circling back to the three-year-old developmental stage from a collegiate one (maybe it isn't as hard as it seems?). O'Shea stresses—from Montessori's principles as well as the realist and Thomistic philosophical traditions–that education flows from reality. Three-year-olds are "concrete" learners, "data gatherers" who pull information from their senses to their intellects, not fully piecing it together as in the later "cosmic," "cultural," or "constructive" phases.  Those of us who have passed beyond three or six years of age still engage with all of creation through our five senses. Our education, O'Shea avers, also starts with reality.
Educating in Christ is also about catechesis from that realist, Montessori approach adapted to the classroom—whether at home or a brick-and-mortar school. O'Shea conveys Montessori's wisdom about which Bible passages three-year-olds are particularly drawn to (and which ones to avoid: Lk. 2:41-52 is a no-no for three-year-olds, who fear being lost), as well as ones that suit older children's developmental periods.  He also provides practical tips for using those Bible lines. One example is boards with the Scripture verses written on them for children to handle and read. Those points exemplify O'Shea's marriage of two core components of reality—Revelation and Reason—as he synthesizes Montessori methods, philosophical realism, and Christian theology.
Such nuptials don't exclusively come throughout the chapters. O'Shea started the book with the proper, even spousal, goal of Catholic catechesis: union with God. That brings a wondrous unity to the text. It reminds me to order to that end all the small ways I educate my very young children. It also evokes Anglo-Catholic T.S. Eliot's sagacity at the start of "East Coker" in Four Quartets: "In my beginning is my end."  Anglo-Catholics and Roman Catholics may uneasily sit side-by-side, yet those and other Christians can derive wisdom from O'Shea's educational framework, one attuned to our senses and how they provide the material for fides et ratio. 
You may want to take some of what I've written above on fides since I'm only halfway through Educating in Christ. I have yet to finish edifying sections on moral formation, mystagogy (teaching through liturgy), scriptural typology, prayer, the family's educative role, and four final chapters on catechetical methods in the parochial school classroom. So far, O'Shea has opened my eyes to quotidian ways to educate my non-school-age children within my own faith tradition. His deep reliance on realist philosophy, a Montessori process, and Scripture do work with other Christian traditions. That is a salutary reminder that education begins in human wonder at reality: creation and the Creator.