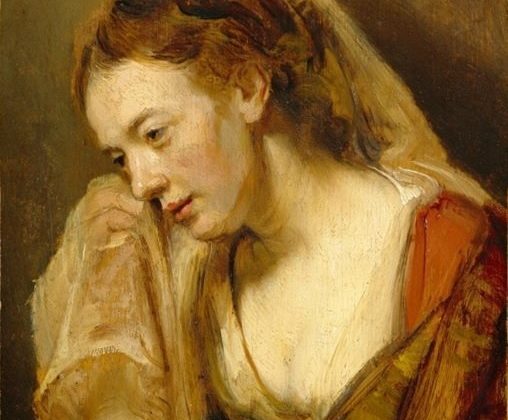 It's not news that teenage mental health is on the decline in recent years. But recently released data by the CDC indicates that the situation is most bleak for teenage girls. This was especially true for girls somewhere on the LGBTQ register. And many interpretations of the CDC data, combined with other studies, suggest that liberal, or progressive, girls are the saddest.
Is it social media? Is it bad parenting? Matthew Yglesias suggests that progressive politics is "a more congenial home for people who are miserable." Some self-select, others are made miserable by progressive politics. There has also been the suggestion that these girls are suffering from "moral paralysis." One commentary suggests, "It's not just that many have been taught that the wrong things make them happy, and that their deliberation leads to choices that make them miserable—though that does happen in many cases. Far too often, they have not been given enough tools for moral thinking and acting at all."
This has something to do with seeing conservative politics as supporting an internal locus of control and progressive as an external locus of control, with the lack of agency making girls depressed and ill-equipped to act in their world. Many girls would probably benefit from an increased sense of agency, but the hinted suggestion that, if they switched their politics, they would be more morally capable and less miserable is less convincing. It seems to reflect our adult tendency to believe everything bad is the fault of the people on the other end of the political spectrum. If people just adopted the right set of beliefs, we'd all be better off.
In his classic work, Growing Up Absurd, Paul Goodman suggested that when young people are broken and discouraged, the problem is us: adult society. Goodman didn't write at all about girls—he was worried about boys—but some of his words are still relevant. He discusses "failed" or incomplete revolutions, in which many of the objectives were not achieved. Goodman writes that "it is the missed revolutions of modern times—the falling-short and the compromises—that add up to the conditions that make it hard for the young to grow up in our society."
Girls grow up hearing about equality, seeing television shows in which they can be superheroes, and being told that they can be anything they want to be. But, in reality, women are not even half of Congress or half of the powerful CEOs and women's sports struggle to get equal pay even when they are the superior team. There is plenty of reason to believe that feminism has been an incomplete revolution. You might ask, what do we mean by feminism? But every possible answer to that question is faced by the same reality that young girls see every day.
If you want to believe in gender equality, and a world of possibilities, and the existence of both affection and respect between the sexes… it might look bleak if your point of reference is your lifetime. Maybe these young women are old enough to remember a few things they've seen and heard with their own eyes. Maybe they're old enough to remember how opponents talked about Hilary and Michelle Obama and Kamala Harris. Maybe they remember hearing the tape where Donald Trump said that powerful men can grab women "by the pussy," and then they watched some family members fly flags for him. Or maybe they're adult women and they remember the contrast in how people talked about Monica Lewinsky versus Bill Clinton and how Lewinsky seemed to go into hiding and people still pay Bill Clinton thousands of dollars to speak to them. Or maybe they recall how people talked about Anita Hill after she testified about Clarence Thomas. Or maybe they're really young and they just think it's weird that their pastor recommends The Purpose-Driven Life, but supported expelling Rick Warren's church from the SBC because it has women pastors. Maybe they're evangelicals and they've seen how some men talk to Beth Moore on twitter.
Young women live in a world where a lot of people think feminism is a dirty word and even many of the sympathizers worry about its extremes. They live in a world where women get paid less but all kinds of people run around trying to deny it. If they believe that abortion is a right, it is being taken away from them in many states. Any given day they can log onto social media and encounter male trolls who want to be sure that they know the "stronger sex" runs the world. These are not the only things young women see or hear, but they are seen and heard by nearly all young women. Why should they be optimists? Maybe if they had a longer view, they would see that women's lives have improved in many ways over the last 100 years. But there's a good chance that women's history is not a welcome subject where they are.
Giving these girls more of a sense of agency will not resolve many of the things that may be making them feel that the world is out of joint. Yes, they should play more sports and spend less time on social media. They should work part-time jobs and have two full-time parents. They should have opportunities and boundaries. But teenage girls are living in a situation in which we encourage them to believe in possibilities and progress, but they are surrounded by reminders that reality can still sometimes be very hard for women—even when they are not trying to "have it all."
Girls' (and boys') politics and sense of personal empowerment may change the environment in the future, but for now they are living in the present. They have some real reasons to be discouraged. Yes, they do need to learn to make moral decisions. Some do suffer from inability to make decisions at all. But we, as adults, also need to exercise our moral agency to make the world a hospitable place for young people. And that's not just about global warming or the economy or affordable education, though those things matter.
Teddy Roosevelt said that "the highest and most fundamental work of good citizenship is to leave the next generation in right shape." Though they may disagree on what it might look like, both liberals and conservatives agree that we should be good to our children. Wherever we are, we might begin by helping to foster a world more in keeping with our moral ideals. While not everyone sees every moral issue the same way, nearly all Americans agree that people should be able to do honest work and be treated fairly and not be exploited. If adult society can do more to make that a reality and a reasonable cultural expectation, it will be easier for all of our children to grow up. If we prioritize those things over "right" politics and the "right" programming for young people, the abuses of those principles will more clearly be outliers.