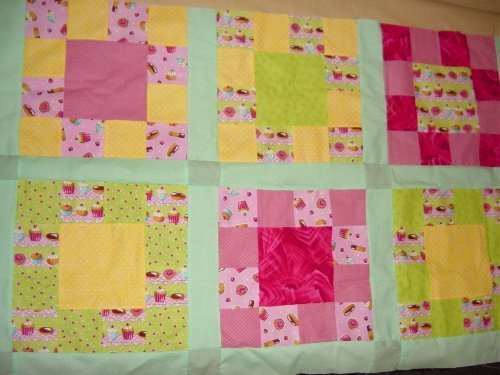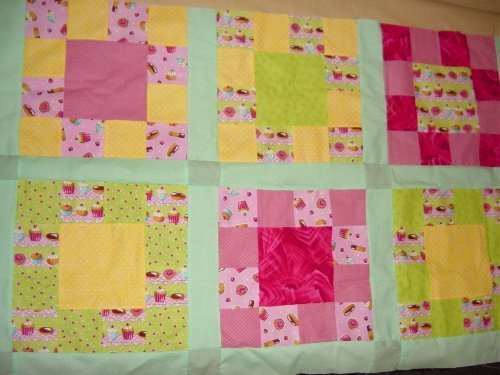 Summer is the season for reading, whether re-reading old favorites or finding new ones—on your porch, in a cabin in the woods (bears optional), or at the playground or the beach. Because there have been so many wonderful essays on this blog about books—the what, why, and how of reading—we are taking this week to re-run some of this content for your enjoyment.
***
I have loved books since I was old enough to read. Some of my most treasured memories are quiet afternoons that I spent with my mom at the public library, testing the seams of a ratty Book of the Month Club tote bag filled with books that we proceeded to devour over the next two weeks, only to exchange them for a fresh batch once we swapped stacks.
Many an afternoon was spent with my mom on the couch and me on a floor cushion, our noses firmly stuck in a book, with only the faint sounds of us munching on popcorn or melting ice cubes settling in a nearly empty glass of what was once an Arnold Palmer. I still do this *coughintelligiblecough* years later, and I've ordered takeout more than once after accidentally burning dinner, because I was lost in whatever book I was reading at the moment.
To say that I have eclectic reading tastes really is an understatement. I read books from just about every genre, and I usually have four or five going at the same time on Audible, my iPad, and nightstand. While I'm currently re-reading Rupi Kaur's The Sun and Her Flowers for the tenth time, I recently finished Edith Wharton's Gilded Age classic The Buccaneers, Kara Cooney's excellent biography of Hatshepsut, and Sangu Mandanna's perfectly wonderful The Very Secret Society of Irregular Witches.
I'm also not one to pass up a yearly reading challenge, and some of my most favorite books were discovered after scouring Goodreads for something with a pine tree on the cover, written in a diary format, or with a main character with a beard (which brought me to Mandanna's debut novel mentioned above). While my favorite genres are historical fiction, dystopian novels, and the occasional science fiction, what I love most about reading challenges is that they are adventures in their own right, introducing you to authors that you would never have read otherwise.
One of this year's challenges was to read a book with a quilt on the cover, and I immediately thought of Jennifer Chiaverini's Elm Creek Quilts series, specifically The Quilter's Apprentice. Before I tell you why, let me tell you about the story. Matt is a landscape architect and Sarah is a CPA who feels unfulfilled in her career. The couple relocates to a small college town after Matt lands his dream job restoring the grounds of a sprawling family estate owned by a cantankerous widow who inherited the property after the death of her estranged sister.
The widow Compson, we learn, intends to sell the estate and retire somewhere warm. She hires Sarah as an assistant to help her organize and prepare the estate itself for sale, with quilting lessons as part of Sarah's weekly compensation. It isn't a particularly complex story, and it has all of the expected tropes: the new girl in town struggles to fit in but she finds a group of women who become her best friends; the cantankerous old widow eventually softens and becomes family; the nefarious real estate developer isn't completely honest about his intentions but don't worry…we find out before it is too late; Matt and Sarah's marriage is tested but they will be ok; severed relationships once destroyed by pride and misunderstanding are healed and made stronger; and the world's greatest love story is cut short by world war. I don't want to give too much away, but let's just say that nearly every character finds happiness in the end except for the evil real estate developer.
It's "up lit" for sure, which is a genre that I don't normally read, and this isn't a book that I normally would choose to read even as part of a yearly reading challenge. Although there was a good bit of historical fiction in the storyline, I am not a quilter, and the only thing that I've ever sewn was a sad pair of shorts that received a failing grade in my high school Home Economics class. In fact, my mother threw up her hands in frustration more than once at my hopeless inability to learn a skill that all young ladies learned when she was a girl. Not only did she sew beautifully, my mother was an incredibly talented quilter, as is Chiaverini, and this series was one of her favorites. So, you see where we are going here…
Fast forward to a couple of weeks ago when a random book challenge accomplished something that my mother has tried to do for years in the span of about two minutes. As I made my way through each chapter, I not only recognized the sewing terms—thanks to my mom—but I actually knew some of the stories behind the quilt blocks that Sarah chose for her sampler. I breezed through the book in two days, and I have been sitting with it ever since. While I was pleasantly surprised at how much I enjoyed the book, what I was not expecting was how this book helped me feel closer to my mom, whose progressive Alzheimer's continues to take her farther and farther away from us.
As I read the story, I began to remember things about my mom and my childhood that I hadn't thought of in years, and this book helped me find some comfort in an otherwise heartbreaking time of my life. I think that's what I most love about books. Sure, we read because we want to escape into far away stories. We read to learn, and we read to relax. We read to pass the time as we wait for doctor's appointments or soccer practices. We read while eating alone in restaurants or so people won't talk to us on airplanes (just me?). And yet, books have a power that isn't always recognized. Books are more than just the stories they contain. They help us to connect—to each other, to the past, to memories almost forgotten, or to things we don't even realize we needed until we are finished processing what we've just read.
A few days after I finished The Quilter's Apprentice, I asked my mother if she remembered the book. When she was my mom, she always had a project on a quilt frame, with another in pieces on her table. Bolts of batting and muslin were propped in the corner, while shelves lining the wall of her quilt room were filled with stacks of uncut fabric.
When she was my mom, she would talk for hours about quilts, and spent even longer as a hermit in her room, blaring Fleetwood Mac's Rumours on repeat, completely oblivious to the sandwich and Diet Coke we left on her sewing table around lunchtime. All of that is gone now, and she hasn't stepped foot in her sewing room in years. On those few occasions when she is lucid enough to talk on the phone, she often tells me stories about her nursing days, remembering things that did or did not happen in a loop that repeats messy variations of the same story sometimes ten or fifteen times in one short conversation. So, when I asked her about the book, she paused the story loop in what I imagine was an effort to scan her memories for something that she recognized. After a brief pause, she found nothing to grasp on to and immediately returned to the story loop as if I had not asked her at all.
Normally I don't push her but this time I asked her again, reminding her of the book's plot and feeding her some more information. She paused for a few moments and then she slowly began to talk about quilting, telling me about a particular designer who she liked, and a few ideas she had about quilts that she wanted to make. We planned a trip that would never happen to her favorite quilt shop in McDonough, and she joked that we should leave my dad at home . I asked her again about the book, hoping that we could talk about it and about what she liked about the series. She didn't remember the book, mom said, but she was my mom again in a period of lucidity that lasted for the remainder of the phone call.
After I hung up, I bought the next book in the series.
Colleen Vasconcellos is Professor of Atlantic History at the University of West Georgia. She is the author of Slavery, Childhood, and Abolition in Jamaica, 1788-1838 and the co-editor, with Jennifer Hillman Helgren, of Girlhood: A Global History.