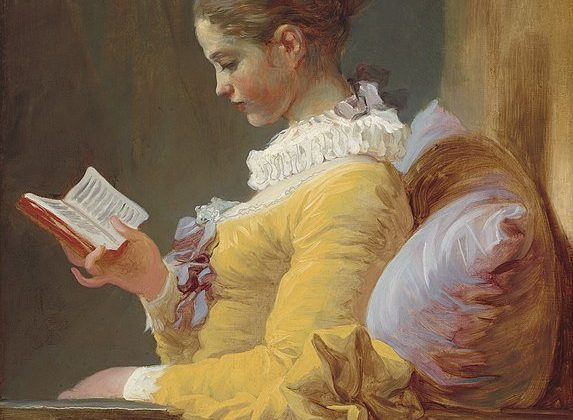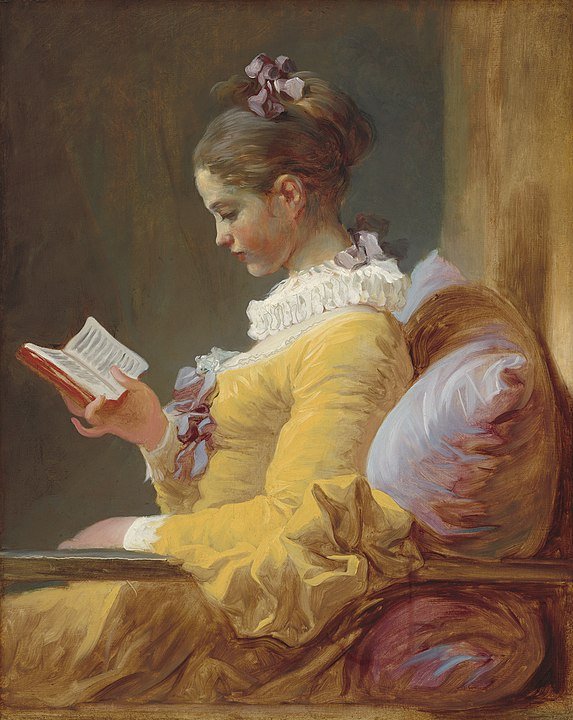 A few years ago, there was a massive row among the parents in one of the local homeschool co-ops we knew about, and it ended with the dissolution of the group. I heard about it a while later from one of the former members. The whole thing was, apparently, quite dramatic. This was an unschooling co-op, you see, and the disagreement among the parents was about… what activities the co-op should organize.
I suppose this is one of those inside jokes that outsiders might not get, although once I explain the joke, it will no longer be funny. The philosophy behind unschooling is not using a formal curriculum but providing opportunities for the child to engage in self-directed learning. If you were ever wondering: how would an anarchist raise a child? Perhaps they would opt for unschooling. The very idea of something as organized as a homeschooling co-op, a body of families agreeing to work together and with a regular schedule to boot, is anathema to the concept of unschooling. It is no surprise, therefore, that the group imploded. The only thing surprising about it all is, really, that such a co-op ever existed to begin with.
But I'm not here to make fun of unschooling, which can take diverse shapes in reality—from (apparently) co-ops that organize group activities to free-range parenting to (unfortunately sometimes) utter laziness and downright neglect. At its best, and with the right kind of child, though, unschooling presents the best benefits of homeschooling: an opportunity for a self-motivated and driven child with eclectic interests to take ownership of his studies, presaging college.
Over the past couple of years, as it happens, we sort of fell into this kind of unschooling unintentionally with my middle child, for whom this turned out to be a natural way of learning. I suppose, in retrospect, I should have expected it. He is exactly like his father, when it comes to a love of individual research and vigorous debate. I mean this as a compliment, mostly. Their love of debating sometimes gets a bit much.
While my oldest, who just graduated high school, has needed more structure in the final years of schooling, and likely would never have learned much without it, the younger two kids have so far displayed a different learning style. And this raises a key point to keep in mind: every child is different, and while public schools cannot accommodate the preferences and needs of every single student in the class, homeschooling can.
This family learning styles quiz is a few years old, but still useful not only for figuring out what your individual children's and your overall family's preferences are, but also what terms are used to describe these preferences. These are terms that some people just name drop casually, assuming that you will know what they mean: Waldorf (the only major style not included in the learning styles quiz), Charlotte Mason, Classical, unit study, traditional, and yes, unschooling.
When I recently retook this quiz, it came up squarely as "unschooling" for my approach, and here are some reasons why. First, I loathe testing of any kind. I always had horrific testing anxiety myself, and still freeze when someone asks me questions "cold." Multiple choice testing, which is the main type used for standardized tests, is designed to trick the child, see who can out-think and outsmart the test, rather than find out what the child has learned. But I don't need it. I know what my children are learning because… we talk about it! Every day!
Second, after teaching at a regional comprehensive state university for fifteen years, I have seen that most students arrive in this sort of institution with little imagination, no desire or ability to ask original questions, and inadequate study and research skills. They have, on paper, if you read the state learning outcomes by grade, covered a wide swathe of topics. In reality, they remember vaguely covering these things, but many of them have no recollection of anything deeper. This is the result of having to learn with standard textbooks and worksheets, all to meet learning outcomes and pass the standardized tests.
I want to emphasize that not every college student I ever taught was like this. Also, many gifted teachers work very hard to offer an engaging learning experience that is much more than just teaching to the test. Their job is not easy, and perhaps there are no good alternatives for mass-produced education. When there are 20-30 or more students in the classroom, allowing an individualized self-exploration for each one is going to be difficult.
My goals in educating my kids are very different from those presented in any state mandates and required learning outcomes. That is in part why we homeschool. I want to cultivate my children as image bearers, first and foremost. This means encouraging them to use the gifts God has given them to ask their own questions, explore topics of interest to them, carry out independent research, and enjoy a deep life of the mind.
Unschooling allows us to do all of this, but (ironically) doing it well requires plenty of advance planning and parental investment. So, what will our school year look like this coming year, with a fourth grader and a pre-K student who is learning to read?
First, we do use a formal curriculum for two subjects: math and Greek. Why? Because I'm not a math person, and while my rising fourth grader has a natural mathematical ability, I find a curriculum for this subject is a good way to make sure we cover essentials. He can still work through the material on his own—his preference—and I check his work. Likewise, he enjoys working through his Greek material on his own with the curriculum, and we talk about it (and I check his work).
For everything else, we go to the library weekly and check out a ton of books on anything the kids want. We also usually have some read-aloud books in progress that we read together during the school day, plus Dan has a fun read that he does with them at bedtime every night. We also incorporate long daily walks and spend hours at playgrounds. It does wonders to everyone's moods and is yet another reason why I homeschool. Kids need to move. Adults do too, by the way.
Okay, so these are tons of hypotheticals. What do I expect our schedule really to look like when another year of the Williams school resumes in the fall? Here is an estimate:
8:00am – family breakfast and chores.
9:00am – start school for the day. Math and Greek time for 8yo, and flashcards and related pre-reading and math work for 4yo with me.
10:00am-10:30am – read aloud time for whatever book we are reading together; 8yo and I take turns reading out loud.
10:30am-noon – time for independent activities for all of us. I have art supplies available if either or both of the people want to draw/paint/color. 8yo most likely will use most of this time to read or work on whatever stories or books he is writing at the moment. I will likely use this time to read as well. I promised the kids that they can make one wall in their room into a replica of a Roman fresco this fall, so I think this project will take some time and give them something productive to do (in case you're wondering, we'll stick to PG-level Roman frescoes—think vine-leaves and fruit bowls rather than mythological nudity). It's stretching my comfort level, but fun memories last a long time, and a tacky-looking artsy wall can just be painted over later. It will be okay, I keep telling myself. 8yo is researching Roman art this summer in preparation.
12:00noon – lunch, and then time to take a nature walk (or just go for a bike ride) and head to the playground! I am usually able to read a bit while the kids play.
3:00pm – get back from the playground, and possibly take a nap (for 4yo). Otherwise, this is time for independent activities for everyone, which will likely mean more independent reading or writing for 8yo. If 4yo doesn't take a nap, the two kids might play a board game or work on a puzzle together. If we enroll the kids in extra-curriculars, like ballet, choir, and/or art classes, these are likely to be in the late afternoon as well.
6:00pm – family dinner followed by family Bible reading and devotional time.
7:30pm – Bath and bedtime routine for the kids, directed by the family patriarch. This is my time to write.
Overall, as you can see, this schedule incorporates a lot of time for independent exploration and playing both at home and outside. It requires the kids to make conscious and active decisions each day: how do I want to spend this hour? What am I interested in exploring right now? Having to make these decisions for themselves each day fosters creativity and allows time for thought. It encourages taking ownership of one's learning—and the love of learning grows organically in the process. Ideas take time and space to bloom, and it is a continued delight to see the fruit of these ideas in my children.
We'll see how that fresco turns out.