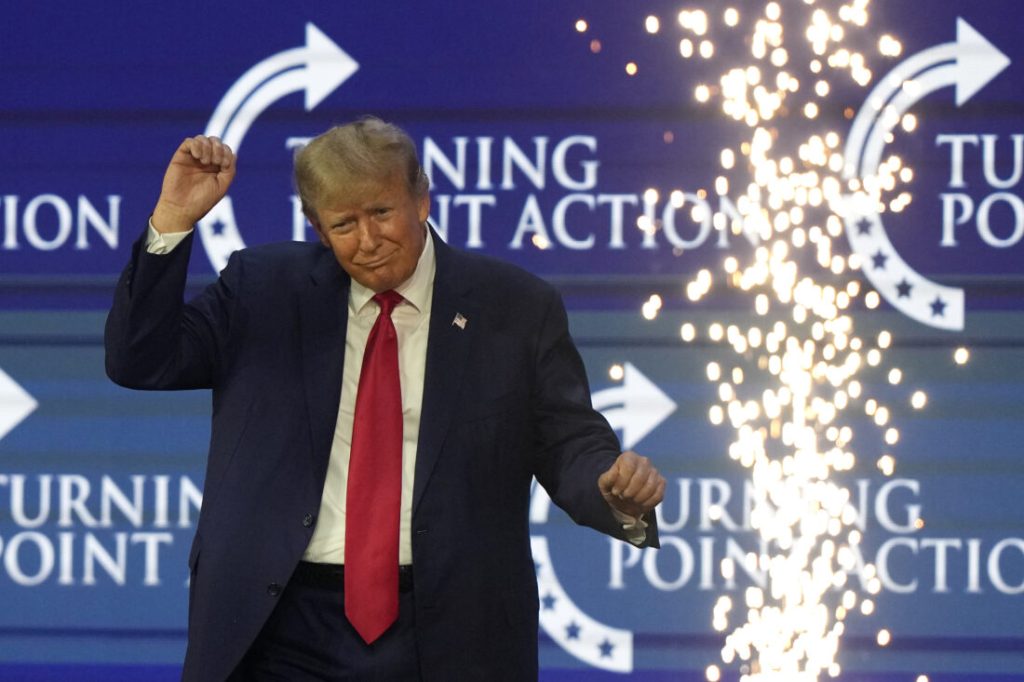 It was called the "Turning Point USA Action Conference" and it was, in essence, a celebration of Donald Trump, Trumpism, and all things MAGA. I didn't get a chance to watch much of it beyond Trump's speech, but several people did. Here's a roundup:
Charlie quotes Genesis 50:20:
Steve Bannon was there:
Missouri Senator Josh Hawley was there:
Hawley has gone full-on populist
The daughter of Haile Selassie's pilot was in attendance:
Republican women are the sexiest:
Suffering and pain for MAGA ideas leads to a free life:
"You will never have commies without the kids":
Majorie Taylor Greene was there and she was trying to do history:
There was plenty of anti-DeSantis rhetoric:
And, of course, cocaine was discussed:
Lauren Boebert was there:
"We won't be bullied":
A lot of anti-Ukraine rhetoric:
Matt Gaetz was there. And he was talking about prayer in schools and sterile women:
And let's not forget the Barbie movie:
Asa Hutchinson got shouted down:
Mike "MyPillow Guy" Lindell's Mom likes Ron DeSantis:
A new member of Congress, Anna Paulina Lina, was there:
Attendees could put post-it notes on the faces of GOP presidential candidates:
DeSantis:
Christie: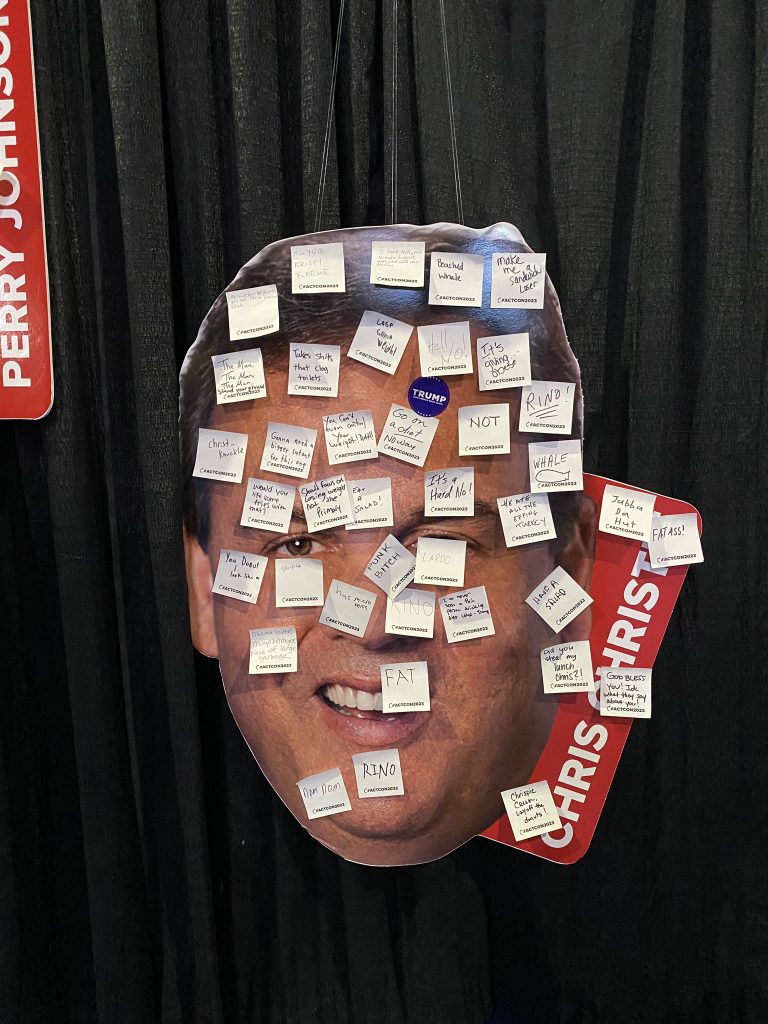 Hutchinson: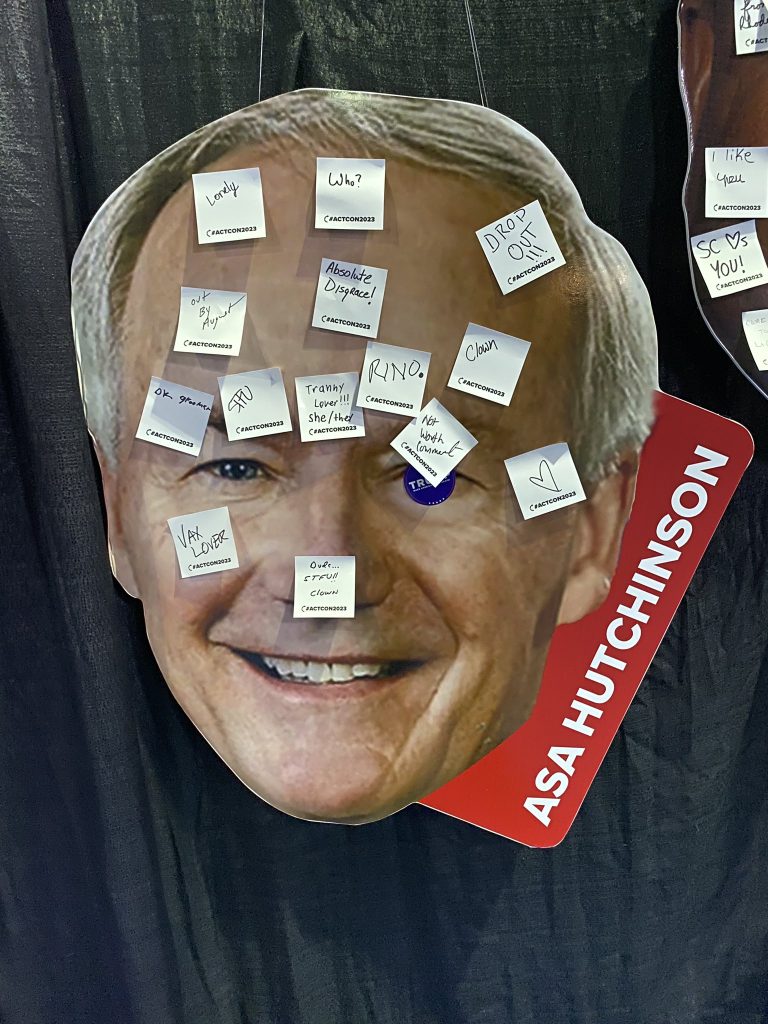 Roger Stone was making predictions:
"Jesus Christ can do anything":
"There's a wall up and we can't come in":
And yes, there was merch for sale:
Wow! This was completely unexpected. ;-):
Tucker Carlson gave a speech:
Apparently the Democrats want to eliminate the human race:
Anti-Faucism:
Well, there it is. The current state of the MAGA movement summarized in one post!